9 August 2023
Harry McEntee centenary
A family remembers
One hundred years ago this month many families in Ireland were in mourning in the aftermath of the tragic Civil War. But even after the war officially ended more people were plunged into grief and last weekend several generations of a wide family group gathered to recall one of the less well remembered fallen of that time - Harry McEntee of the IRA's Dublin Brigade. 
Captain Henry McEntee was abducted and murdered by Free State forces, his body found at Poppintree, Ballymun, North County Dublin on 3 August 1923. Born in 1896, he was a carpenter and was married with three children. 
Sinn Féin Dublin City Councillor Anthony Connaghan chaired the ceremony at the roadside memorial stone in Poppintree on 6 August. Wreaths were laid by the family and by local area representative Mick Dowling on behalf of Dublin Sinn Féin. Councillor Mícheál Mac Donncha spoke and put the death of Harry McEntee in the context of the 1922/'23 Counter-Revolution against the Republic and he said their sacrifice inspires us today to continue towards Irish Unity. 
Harry's great great-grandsons Rian and Fionn Breatnach played airs on concertina and guitar and singer Katy Rooney sang 'Down by the Glenside' and 'Amhrán na bhFiann'. 
Sarah McEntee spoke on behalf of the family: 
"I speak proudly as the Great Granddaughter of Staff Captain Harry McEntee of the 3rd Battalion of the First Dublin Brigade. We are here to remember him today on the centenary of his death. It is a day of pride for both me and my family and to be able to share this event with you all makes it much more special for us. 
"Captain Harry McEntee was just an ordinary man caught up in extraordinary times. In 1917 he married his true love Margaret and had three children John, Margaret and William who are all represented here today by their children, grandchildren, and great grandchildren.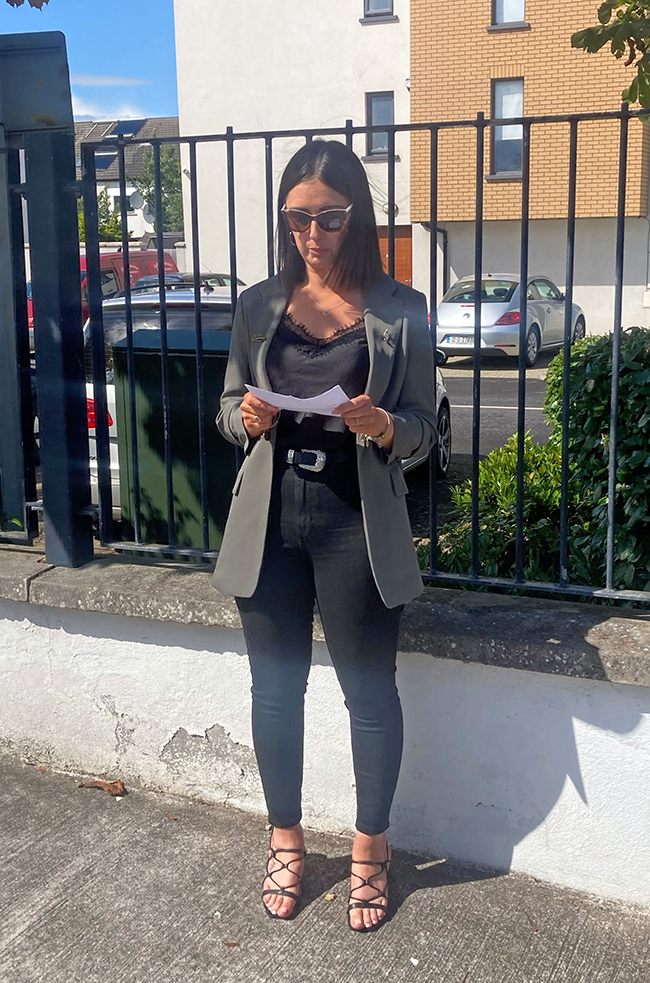 "Harry was a skilled carpenter, his talents of which have continued on throughout the family with four generations of family learning the trade. Harry provided for his young family but also played a role in Dublin's IRA and served on the Active Service Unit. This unit suffered tremendously at the hands of their fellow Irishmen. Sadly all the details surrounding my Great Grandfather's capture and murder were ordered to be burned in 1932, one of the last acts of the Pro-Treaty government before handing over power. 
"Our family have yet to receive any sort of address or even an apology from the state who murdered a 27 year old father and loving husband.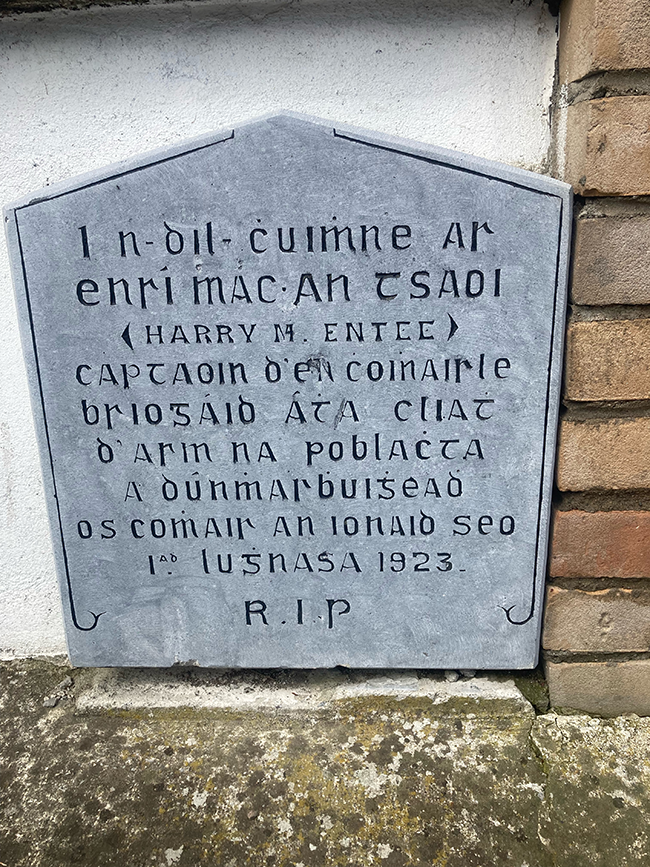 "Let us remember that McEntee was a soldier of the Citizen Army, that his cause was the common cause of Connolly and Pearse. Not political, freedom merely. To secure freedom for the nation and give liberty and equality to all. 
"I would like to thank Rían and Fionn, Harry's Great Great Grandsons for playing the music today and also thank you all for coming to remember my Great Grandfather Harry McEntee. One of Ireland's brave republican dead."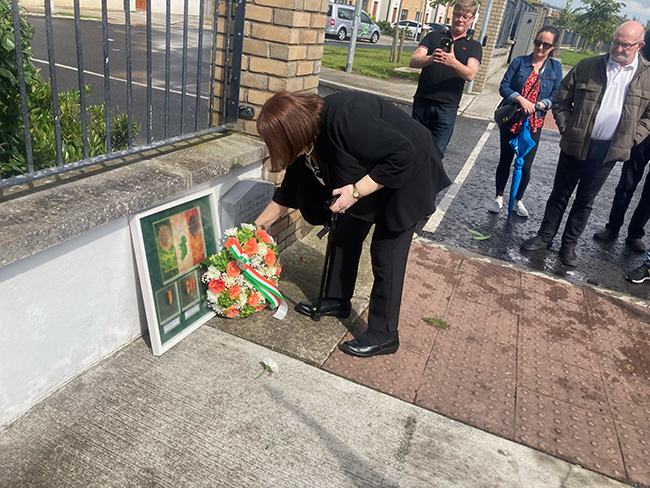 • Wreaths were laid by the family and on behalf of Dublin Sinn Féin