18 July 2023
Óglach Gerry Quinn remembered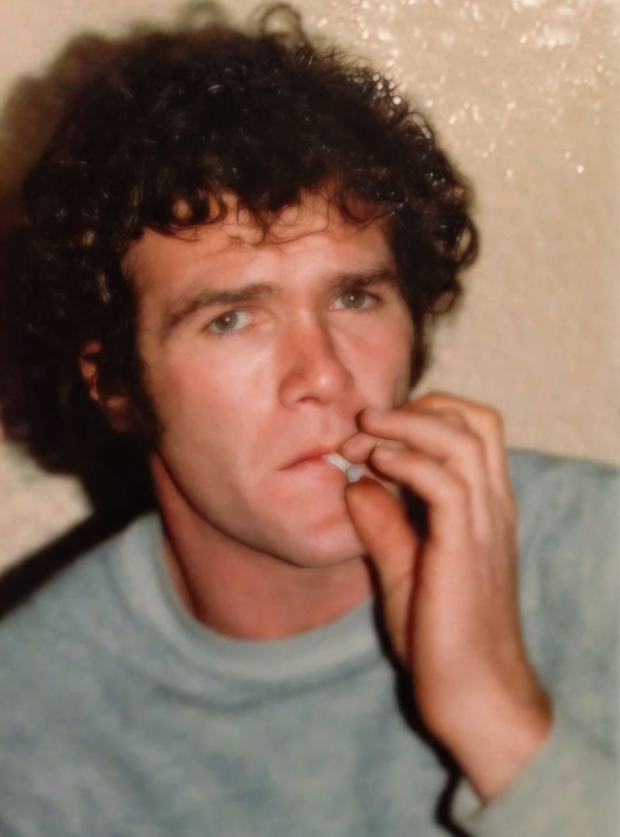 Republicans in Dublin marked the passing earlier this month of Gerry Quinn originally from Galway, but who lived in the Crumlin area of Dublin for most of his life, other than a stay in Portlaoise Prison for several years, and then later in Spain where he managed his Mad Ass bar for many years.
At his funeral at St Agnes's Church in Crumlin village the local priest Fr Tom spoke about Gerry's love of his family and also his love of Crumlin GAA and all things Cumann Luthchléas Gael. An honour guard of club members in the blue jersey flanked Gerry's coffin to and from hearse to reflect his many years with the club as member, player and manager.
At Mount Jerome Cemetery, local TD Aengus Ó Snodaigh extended deepest sympathy to Sylvia and Bella and the extended Quinn on his behalf and behalf of all of Gerry's comrades. In his address Aengus recalled Gerry's republican history saying that similar to many other young men and women Gerry was to join the IRA in the early 1970s and was active before he and other IRA Volunteers set out to release IRA prisoners being held captive in Portlaoise Prison on a fateful night on 17 March 1975.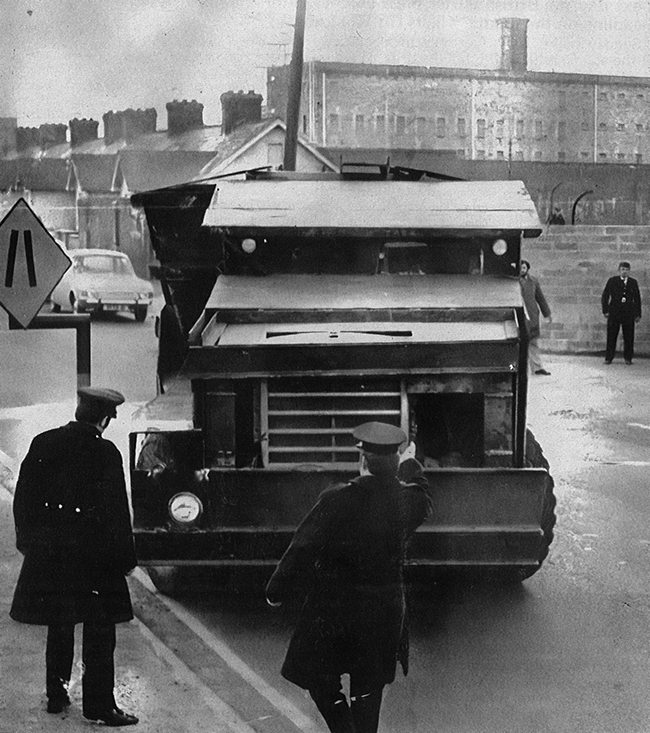 • The converted dumper truck used in the attempted escape
Aengus said: "The audacious plan failed though and it saw Gerry and another Volunteer, Eamonn O'Sullivan, being captured when the 'battering ram' they were driving stalled. A converted dumper truck with steel plates fitted to protect them and later the escaping prisoners, and with a protruding girder, was so heavy that overheated and it got bogged down as it approached its target – the prison back gates. 
"As one of the 20 POWs who had managed to blow two internal doors and who were awaiting near the gates to watch them shatter related to me 'We could hear the truck approach, getting louder and louder as it got near, us all wishing it on, only to hear it fading and fading then nothing'. Their hopes were dashed, Gerry and Eamonn captured, and regretfully a young Dublin IRA Volunteer Tom Smith lay dead in the prison yard having been gunned down by the army sentries in his dash for a hoped for freedom".
"Gerry, who was 22 years old at time, along with Eamonn were hauled before the Special Court and convicted of 'conspiring to forcibly rescue prisoners from Portlaoise Prison'. During the brief trial the lads said little, but at one stage Gerry piped up to ask the President of the Court Judge Pringle 'Are you a member of the Orange Order?'. I don't know if Gerry had specific info or was he being his own witty self, but it made no difference the duo were convicted".
"I'm told by those who served time with Gerry that he was good friends with all, a bit of a joker, and was very witty". 
"But conditions in the jail at the time were far from funny. Gerry and the 100 plus other republican POWs were being targeted in the Cosgrave Fine Gael/Labour government's attempts to break the Republican Movement".
"There was solitary confinement, poor food, bad sanitation, being strip-searched up to six times daily and the regular beatings from the screws. Defenceless prisoners were being targeted, but it didn't break the spirit or resolve of the prisoners". 
"It got so bad that Gerry and 19 others embarked on a hunger-strike in March 1977. The strike was to last over 45 days before it ended at the end of April 1977, thankfully without the loss of life."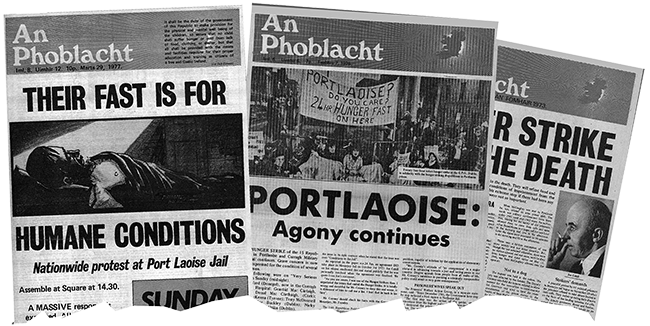 "It did leave a lasting toll on the men, but also created a bond between the men and also created a great bond between the men, who were held while on hunger strike in the Curragh Military Hospital. Gerry's friends Kevin Mallon and Martin Ferris were with him and others on that Hunger strike". 
"Martin who can't be here today as he is recovering from a medical procedure, told me that Gerry was one of the best scavenging at gathering and finding the tobacco to give the lads a smoke. He told me Gerry was a brave disciplined comrade, who was great at lifting morale when it was down, was very witty, a joker and was a very good special friend a grand fella, a dedicated and committed republican who was decent and generous and looked after other republicans over the years."
Do Gerry, go raibh maith agat a chomrádaí as do dhílseacht agus an gníomh agus go mbeidh suaimhneas síoraí agat i measc laochra na nGael.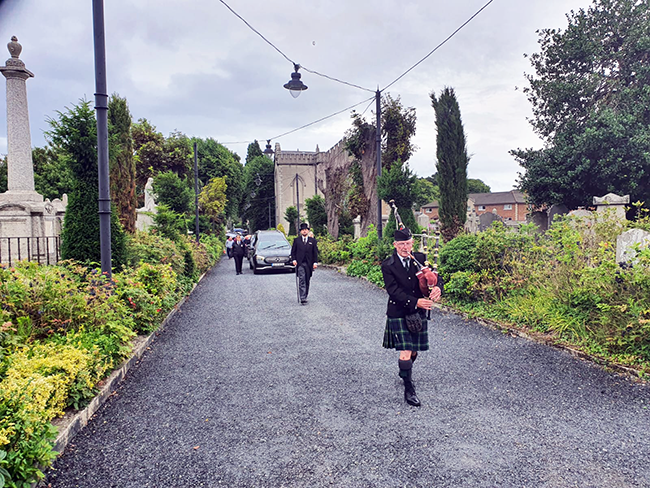 • The funeral cortege and Gerry's coffin