25 May 2023 Edition
Sinn Féin is leading change across Ireland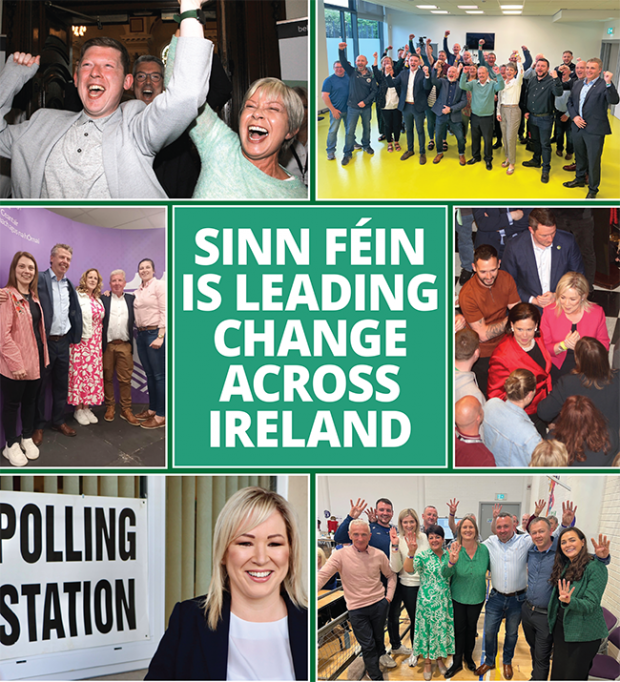 "A monumental result for Sinn Féin's positive and progressive platform", was how Sinn Féin President Mary Lou McDonald framed May's local election success. The party repeated last year's Assembly election performance and were once again the largest party in the Six Counties.
The result was created by thousands of activists across the island giving up free time in the long winter months before sunny May to knock on doors, leaflet, poster, and discuss the core political issues with voters, putting out the Sinn Féin position day after day, week after week.
With contributions on what it was like on the ground during the canvas from MLAs Jemma Dolan and Caoimhe Archibald, as well as Dublin City councillor Daithí Doolan, An Phoblacht gives a unique insight into a historic election result for Sinn Féin.