23 February 2023 Edition
The ultimate triumph of peace is unity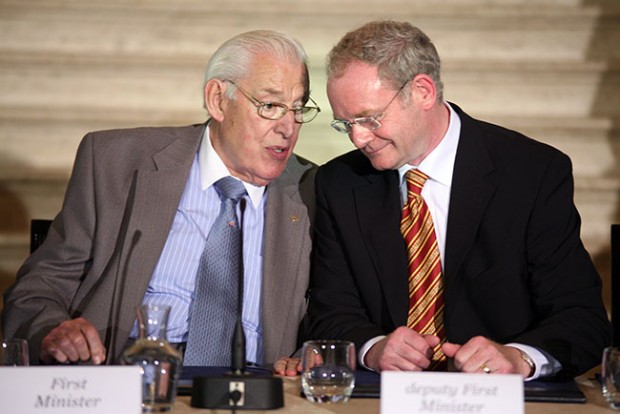 Twenty five years ago, an agreement was signed in Belfast that transcended the past and changed the future. The Good Friday Agreement brought an end to three decades of terrible conflict in Ireland. To this day, it stands as an historic, international success story in peace-making - a blueprint for the resolution of even the most intractable of conflicts. The agreement is a testament to what can be achieved when people come together in the spirit of hope to build a better tomorrow. 
Resoundingly endorsed by people North and South, it is rightly described as the people's Agreement. The Agreement and all the good that stems from it belongs to people. That can never be taken for granted. Nor can it be taken away by those who seek to undermine hard won progress for the sake of narrow political interests.
From our vantage point of nearly a quarter of a century of peace, we can say that The Good Friday Agreement transformed our country. The triumph of the agreement is that an entire generation in Ireland – 'The Good Friday Agreement Generation' – has grown-up and come of age in a time free of conflict. The Ireland of 2023 is a very different place. If we can agree that the purpose of leadership is always to make things better for our children, the achievement of the Good Friday Agreement shines brightly as the light on the hill.
The architects of the Agreement understood well that peace building is more than ending war but also making a concerted and unified effort to remove the underlying causes of conflict. That reconciliation must be at the very heart of progress. It was this realisation that ensured that the agreement would become a bedrock of and a pathway to a new Ireland for all our people, from all communities, traditions, backgrounds, and identities.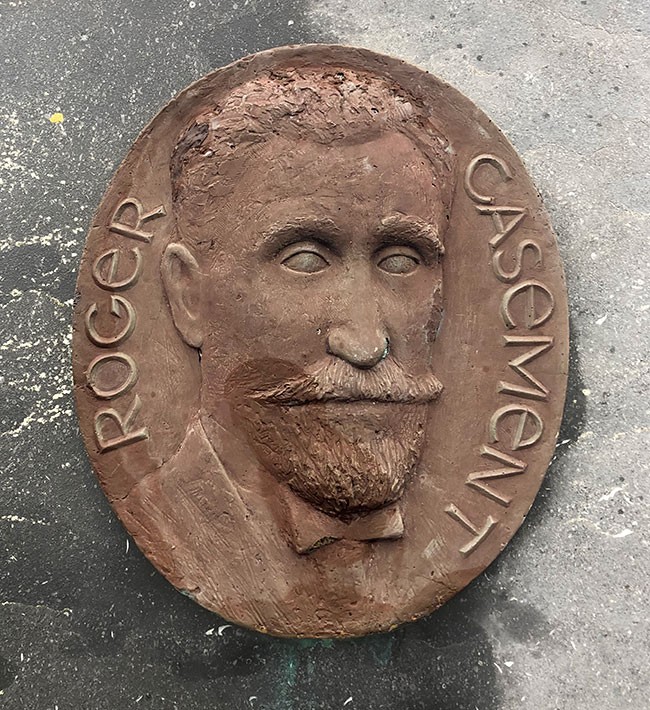 Roger Casement once wrote, "A nation is a very complex thing. It never does consist; it never has consisted solely of men of one blood or one single race – it is like a river, rising in the hills with many sources, many converging streams, that become one great stream." 
The genius of the Good Friday Agreement is that it not only provides an authentic accommodation for the multiplicity of identities on our island, but this reality is woven deeply into the fabric of the accord. The right to be Irish, British or both is guaranteed. It is enshrined in the Agreement, but it is also a reality of our shared lives to be embraced and nurtured as a strength while we continue to work together for a better future. None of us have anything to fear from the identity of another. In fact, we have so much to gain. It is through such an embrace that we truly see each other and reach for the living, breathing essence of the Ireland that can be.
At its very core, the Good Friday Agreement is about equality for everyone who calls Ireland home. It has made the advancement of equality for all the driving goals for politics. Equality of opportunity. Equality of education. Equality of aspiration and ambition for every single citizen.
The Agreement has made progress possible. It has made real change possible. Today, a nationalist, republican woman stands elected as the First Minister in a state designed to ensure it could never happen. When Michelle O'Neill says she will be a First Minister for all, she means it.
Respect for all. This is the only basis upon which power-sharing can truly work and deliver the good government to which people are entitled.
It is regrettable that, since the historic Assembly Election of May 2022, the DUP chose to use the Protocol as pretext to boycott the democratic institutions. We all know the Protocol is necessary to protect Ireland from the sharp edge of the Tory Brexit. We always knew, with good faith and political will, it would be possible to strike a deal. Above all else, the Executive must be up, running and working for all the people of the North. Martin McGuinness made it work. Ian Paisley made it work, and it is through partnership that we can make it work again. This momentum for progress captures the spirit of a generation determined to move on together. 
We also know that equality cuts much wider than divisions of the past. Irish Republicans have no interest in simply stitching North to South and carrying on as normal. We are about building an Ireland for all our citizens in all their diversity, including our Traveller community and those who have made this land their home in recent years. Equality must always be the watchword of nation building, and Republicans are first and foremost about the work of building the Irish nation anew.
The ultimate triumph of peace is unity. The Good Friday Agreement provides for Referendums on Irish Unity. I believe that this will happen in the course of the next decade. We are living in the end days of partition. We are living in a time when history will be made by the people. The reunification of Ireland presents the single greatest opportunity to unlock all the potential of our island, to deliver prosperity for all.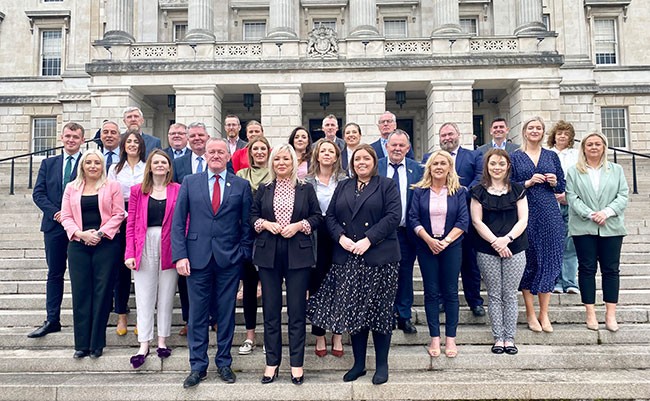 • Sinn Féin Assembly team after the historic May 2022 election
The conversation is growing, and a Citizens Assembly is urgently required to prepare for planned, peaceful, and democratic constitutional change.
Changing and Uniting belongs to everyone. Unity referendums can be won and won well, but we will have to reach out, create space for others to come on board, and build alliances right across Irish society. We will have to push the boundaries, surpass expectations and extend ourselves even further. That is what republicans have always done in the name of peace and progress.
The United Ireland we seek to build is an Ireland of equality and inclusion. An Ireland with strong public services, driven by opportunity and with balanced economic and social development where no region is ever left behind. A nation home that stands as a monument to this era of seismic generational change in Ireland.
The tides of history are with those who seek to unite. Our population is growing to levels not seen since An Gorta Mór. I have no doubt that the power of our young people, from all backgrounds and traditions, will play a special part in unifying Ireland. We also want those who have been forced to emigrate to have the opportunity to come back and build a good future at home, to live their lives in an Ireland changed for the better.
Twenty five years ago, a generation reached for hope and a new way forward. Through the Good Friday Agreement, they wrote a ground-breaking chapter in Ireland's story. Today, it falls on our generation to write ours. We can be the generation that unites our country and our people. Here, in our time, we can build the nation home. We can realise the promise of a better tomorrow, together and for each other. It is an opportunity we must seize with both hands. 
• Mary Lou McDonald is Sinn Féin president