9 February 2023
Brendan Behan, a rebel and a writer
Remembering the Past
BRENDAN BEHAN was born of republican parents Stephen Behan and Kathleen Kearney on 9 February 1923, in Holles Street Hospital, Dublin. The Civil War was at its height and Stephen was an IRA prisoner in Kilmainham Jail. Brendan's association with Irish republicanism, though chequered, was to last his lifetime.
A highly intelligent child, Brendan's talent for talking and writing was recognised early. Music, literature and republicanism were imbued in the family. His mother's brother was Peadar Ó Cearnaigh, 1916 veteran and author of The Soldier's Song (Amhrán na bhFiann). Kathleen had worked for a time as housekeeper for Maud Gonne MacBride.
Brendan joined the republican youth organisation, Fianna Éireann, at the age of eight and was a member in 1933 when it was under the command of IRA leader Frank Ryan for several months. He attempted to follow Ryan to Spain and join the International Brigades but his application letters were intercepted by his mother.
One of Brendan's earliest published works was in 1938 in The Workers' Republic, the Irish communist paper. Entitled Red Envoy, the poem included the lines:
I see this old bad order die
In a great swift blaze of fire,
A structure clear and mighty high,
Born in its funeral pyre.
Worker, know the world's for thee,
Were thou to raise the servile knee
From off the ground.
KILLINEY CASTLE
Brendan was also a contributor to republican papers, including The Wolfe Tone Weekly, edited by Brian O'Higgins. By this time the IRA bombing campaign in England was in preparation and commenced in January 1939. Brendan took part in the IRA training camp in Killiney Castle and at Easter 1939 was sent as a courier to London. He returned safely to Dublin but was impatient to get directly involved in bombing operations.
In December 1939, Brendan was ordered to Liverpool to reconnoitre possible targets but exceeded his orders, taking with him a case full of explosives he had prepared at his home in Kildare Road, Kimmage. He was spotted leaving Dublin and was arrested by English police soon after he arrived at his Liverpool lodgings.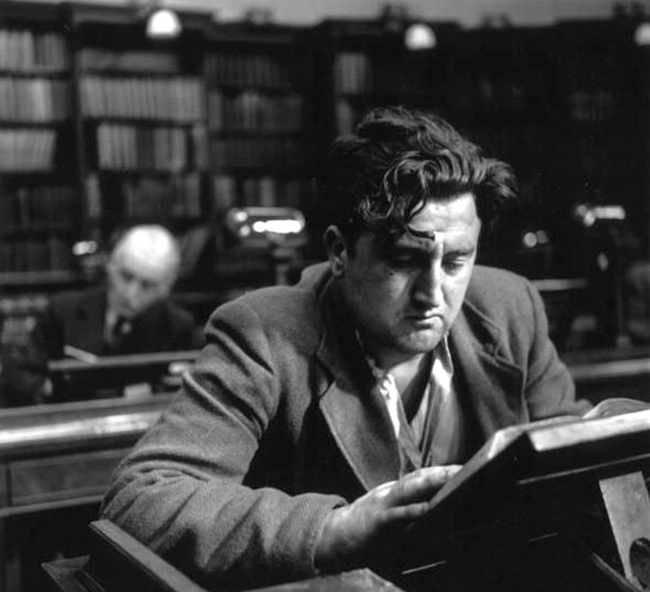 As he was only 16 years old, Brendan was sentenced to three years in a juvenile detention centre or borstal, the subject of his book, Borstal Boy. His active IRA career was inevitably short as a secret army was no place for a natural showman and larger-than-life character who revelled in the limelight. But he remained a republican and his writings, as well as being irreverent about all aspects of Irish life, articulated an authentic Dublin working-class view, steeped in republicanism and inspired by the 1913 Lock-Out and the 1916 Rising.
His description in 'Borstal Boy' of being confronted by a hostile priest who tried to make him choose between his Catholic religion and the IRA, and his recall of the pro-British record of the Catholic Hierarchy, spoke for a generation of post-Civil War republicans.
REPUBLICAN FRIENDS
Brendan was released from borstal in December 1941. The following April, at the Dublin Easter commemoration, he was involved in a confrontation with the Garda Special Branch at whom he fired several shots. He went on the run and his gun was taken from him by the IRA as they feared he might cause a fatal shoot-out. Brendan was captured and sentenced to 14 years. He was in Mountjoy, Arbour Hill and the Curragh before release in 1946.
His life as a writer really began after his release from the Curragh. He initially wrote in Irish, including a poem on the death of Seán McCaughey, who died on hunger and thirst strike in Portlaoise Prison in 1946.
In 1947, Brendan had a role (though not the central role he later claimed) in the escape of Dublin republican Dick Timmins from Wakefield Prison in England. As a writer and raconteur, Brendan dramatised and exaggerated his IRA activity. Despite this and the later role he adopted for the British and American media as the stage rebel, Brendan remained on good terms with his republican friends.
So it was that Brendan Behan, after a tragic early death due to alcohol and diabetes, was accorded a republican funeral at which the oration was delivered by his close friend, former Curragh internee and ITGWU official Mattie O'Neill.
Brendan Behan was born in Holles Street Hospital, Dublin on 9 February 1923, 100 years ago this week.