4 August 2022 Edition
Cloak and daggers Invincibles in Westminster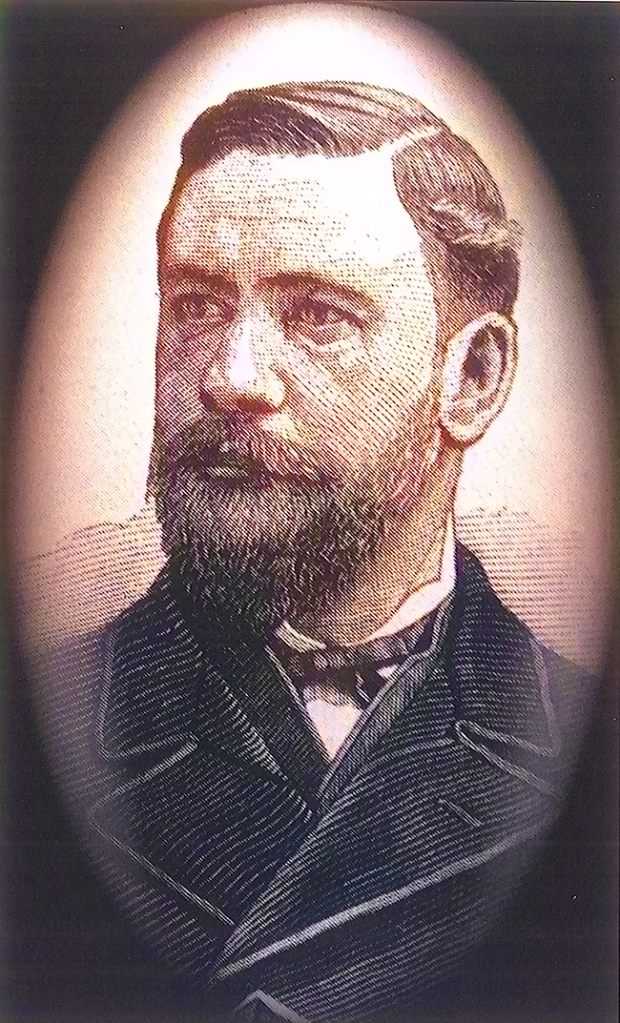 On the evening of 6 May 1882, the newly appointed Chief Secretary for Ireland, Lord Frederick Cavendish, and Permanent Under Secretary Thomas Burke were assassinated by seven men wielding surgical knives.
The two men had been strolling through Dublin's Phoenix Park at the conclusion of Lord Cavendish's second day in the Irish capital.
Two days prior, the British House of Commons had erupted with ridicule at news of his appointment. As someone with little direct experience of Ireland, who also happened to be the Prime Minister's nephew by marriage, Cavendish's elevation carried all of the hallmarks of nepotism.
Tim Healy MP jeered from the Irish benches, "We will tear him in pieces within a fortnight!" It was to be a prophetic gag.
By the close of Saturday, the Chief Secretary lay dead. Cavendish had suffered multiple stab wounds to his heart. While the hands of Burke were sliced apart and his throat severed.
In the wake of the attack, black bordered cards were deposited to newspaper-rooms across Dublin. The ominous calling-cards announced the arrival of a new revolutionary organisation: "This deed was done by the Invincibles".
The police investigation began in earnest but of these proclaimed 'Invincibles', the Lord Lieutenant was forced to concede, "We know little more than they exist."
A more informed prognosis came from Charles J. Kickham, the President of the Irish Republican Brotherhood. When asked by an American journalist whether Fenians had been involved, the veteran Republican replied, "I don't know, but if they had they were Fenians seduced by the Land League."
The Irish Parliamentary Party leader, Charles Stewart Parnell, was outraged by the attack. Only recently released from prison under the 'Kilmainham Treaty', he privately wrote to the Prime Minister stating his willingness to retire from public life if it was deemed appropriate.
Parnell's revulsion towards the act of violence would have, no doubt, been further compounded had he known then that - just short of a month previous - he had been in the company of the chief conspirator and instigator behind it.
On 10 April, while on parole for his nephew's funeral, Parnell had alighted at Willesden Junction, London. There he was received by a welcoming party of four colleagues. One of them was the Secretary of the Land League of Great Britain, Frank Byrne.
As the Freeman's Journal later reported, Byrne "was the first to enter the compartment and greet Mr. Parnell, whom he warmly shook by the hand. That gentlemen appeared delighted at seeing him, and expressing his satisfaction at meeting him."
Unbeknownst to Parnell, the man he embraced was - at that very point in time - authorising a policy of targeted assassination against British officials in Ireland.
The man Irish history forgot
Frank Byrne was a man that Irish history soon forgot. Perhaps deliberately. To piece together his life, one is almost entirely reliant on the testimony of informers, the observation of British agents, the tittle-tattle of journalists, and the memoirs of braggarts.
However, in his own time, he was a well-regarded figure, held in high esteem among all hues of Irish nationalism, from Fenians to Parnellites to Land Leaguers. 
A veteran of the 1870 Franco-Prussian war, he had risen through the ranks of the Irish constitutionalist movement in Britain. First as the paid Secretary for the Home Rule Confederation of Great Britain, and later as the General Secretary the Land League of Great Britain.
Under his leadership, the League became notably more radical than its sister organisation in Ireland. It adopted the formal title 'the National Land and Labour League of Great Britain' and began to take up the cause of industrial workers as well as tenant farmers. As General Secretary, Byrne worked out of an office inside Westminster's Palace Chambers, a room just across from the British Parliament.
Justin McCarthy MP later recalled a "straightforward, business man". While Dr Andrew Commins MP remembered him as an "exemplary young man". Frank Hugh O'Donnell MP recollected someone "always devoted to the duties of the office, to our great satisfaction". Few would have suspected that Byrne was also a sworn member of the IRB and a committed Fenian.
While the IRB leadership fervently forbade any engagement or collaboration with constitutionalist bodies, many grassroots Fenians, especially those living in Britain, were invariably drawn towards these organisations.
As F.S. Lyons outlines, "It was in Britain rather than in Ireland that Fenians were beginning to take the Home Rule movement seriously enough to consider infiltrating it for their own ends. In Ireland, the official IRB line continued to be that constitutional agitation was a deviation in which no true republican should indulge, but across the Irish Sea a less rigid attitude prevailed."
Through the Land League of Great Britain, Byrne identified individuals of similar thinking, fellow Fenians who eschewed the IRB's prohibition on constitutional activity but were equally frustrated with the lack of militant action taking place.
Byrne himself would later summarise, "I do not say you should alone use dynamite, or the knife or the rifle, or parliamentary agitation, but I hold no Irishman true who will not use all and each method as the opportunity presents itself."
Coercion Act arrests
In October 1881, Parnell and other Irish Parliamentary Party leaders were arrested under the Coercion Act. This round-up marked the genesis of the Irish Invincibles. A meeting was held in London of former IRB men now active in the Land League. Some accounts also place at least two sitting Irish MPs, quite possibly Joseph Biggar MP and John Barry MP, at the gathering.
Following this meeting, a three-man Directory was appointed to oversee the formation of an assassination unit in Dublin. Frank Byrne was almost certainly one of the three, most likely alongside Patrick Egan, the Land League's national treasurer who had recently fled to Paris to avoid arrest, and Patrick 'P.J.' Sheridan, the League's organiser for Connacht. Egan and Brennan had been high-ranking IRB officials, but were expelled because of their Land League activity. 
Closely associated with this London Directory was the Land League's Assistant Secretary, Thomas Brennan, and the League's organiser for the North of England, John Walsh. 
P.J. Sheridan was a longstanding Fenian organiser whose activism stretched back to the Chester Castle raid in 1867. Meanwhile, John Walsh had been a participant in the 'Catalpa rescue' of six Fenian Prisoners from Freemantle Prison in Australia.
They were soon joined by Captain John McCafferty, a Confederate veteran of the American Civil War. McCafferty had fallen out with the IRB because he advocated for the kidnap of British Royals in exchange for Fenian prisoners. Such unchivalrous propositions appalled the Brotherhood's traditionalist leadership. Unsurprisingly, a policy of assassination appealed to the adventurous Captain. 
Byrne, Egan, Brennan, Sheridan, Walsh, and McCafferty would form the nucleus of the Invincibles. These were Kickham's 'Fenians seduced by the Land League.'
Funding for the conspiracy freely flowed from Egan's Land League funds. However, in the words of the historian Tom Corfe, "It is not at all clear to what extent he who undoubtedly paid the piper called the tune". An observation that Robert Kee later appended, "one member of the London Directory who undoubtedly knew the tune was Frank Byrne".
Impatient Fenians
Using old IRB contacts, Walsh recruited a band of Dublin Fenians impatient with the IRB leadership's lack of action. The first to join were James Carey, Edward McCaffrey, James Mullett, and Daniel Curley. Under pain of death, the men swore to obey all orders issued by the London Directory and to "never injure by word or act a brother Invincible".
The Dublin membership grew further, and the Dublin men would be visited, on separate occasions, by McCafferty and Sheridan to provide them with guidance and finance. The Chief Secretary of Ireland, William 'Buckshot' Forster, was selected as their first target. James Carey requested daggers to carry out the operation. McCafferty concurred and advised that cord wrapped around the handles improved the grip.
Frank Byrne would oversee the procurement of these daggers. On his request, Dr Hamilton Williams, a Fenian sympathiser in London, purchased a dozen 12-inch knives - designed for major surgical amputations - from Weiss & Son's on Bond Street. The blades were then delivered to Bethnal Green where Maurice Collins, an old Fenian turned shoemaker, fashioned leather sheaths for them.
From Bethnal Green, the knives were deposited in Frank Byrne's office in Palace Chambers, Westminster. The very implements that would soon shake an Empire lay for weeks inside a drawer in the centre of Westminster.
Role of Mary Byrne
• Mary Byrne
Alert to security checks, Byrne turned to the one person he trusted above all others to transfer the blades to Dublin, his wife Mary Byrne. In February 1883, the seven-months pregnant Mrs Byrne made the journey to Dublin with a dozen surgical blades sewn into her skirt. 
Arriving at James Carey's Denzille Street home, she threw off a voluminous fur-lined cape, to reveal the requested knives, a Winchester rifle tied round her neck, two handguns, and a large supply of ammunition.
As Jeremiah O'Donovan Rossa later noted, Frank Byrne could only achieve "the part of two men" because "his wife was with him, heart and soul, in the work he did, and took an important part in that work".
Byrne deliberately utilised his access to the corridors of power to advance his conspiracy. When he recruited his Peckham-Rye neighbour, Patrick Tynan, into the Invincibles, he did so inside the Irish Parliamentary Party's Westminster meeting room.
Tynan would later record his astonishment "to be approached by a prominent and trusted Parnellite official to join an active movement of the most extreme kind, in the very chamber where Parliamentary members sat to consult and arrange 'Legal and Constitutional Agitation'."
Chief Secretary resigns
In April, 'Buckshot' Forster resigned. The Invincibles had lost their prime target and their attention now turned to the Permanent Under-Secretary, Thomas Burke. On 3 May, Tynan sent a dispatch from Dublin to London proposing Burke, alongside Forster's still to be confirmed replacement, as the new targets. Two days later, word came from London, most likely from Byrne's own hand, giving the necessary go-ahead.
The following day, the Invincibles struck, killing Burke and Cavendish in the Phoenix Park. Back in London, Frank Byrne was with Michael Davitt and colleagues, celebrating Davitt's release from Portland prison.
The following December, Byrne stood down as General Secretary. Suspicion was beginning to spread. October had seen Egan forced out as the League's treasurer and whispers began about Byrne being "ill oftener than was necessary". Nevertheless, a farewell banquet was held to recognise his years of service and many high-ranking Parnellites attended.
The following month, suspected Invincibles in Dublin were rounded up and charged with conspiracy to murder public officials. Duped into thinking that Daniel Curley had been turned, James Carey broke down and confessed everything.
The tapestry of intrigue and conspiracy that Carey painted from the witness box caused a global sensation. The Invincibles were thrust out into the spotlight and Byrne, Walsh, Sheridan, and McCafferty were all named. Scotland Yard detectives raided Byrne's Peckham-Rye home, but Byrne was already out of the country. 
Carey's testimony
Now working as a London press agency correspondent, Frank Byrne was actually doing a report on the Prime Minister's holiday to the south of France. When MPs Justin McCarthy and John Barry heard that Byrne was in Cannes tailing the Prime Minister, they rushed to Herbert Gladstone's office and implored that he "take precautions for his father's life against their own secretary."
Unfortunately, Mary Byrne was home. She was conveyed the following day to Dublin, escorted by four armed detectives. However, when presented before Carey, the informer stated that he did not recognise her, despite previous testimony that Mary Byrne had brought the murder weapons to Denzille Street.
In actuality, Carey was hoping to recoup lost reputation. As he confided to a magistrate, "I had to do something to soften the people outside, who feel resentment against me, and who are sore at my having given evidence."
Mary Byrne was released without charge, but Carey's words would hang five Invincibles; Joe Brady, Daniel Curley, Timothy Kelly, Michael Fagan, and Thomas Caffrey.
In July, a Donegal man named Patrick O'Donnell killed James Carey just off the coast of Cape Town. He was hanged for his deed, but a stone to his memory was erected in Glasnevin Cemetery four years later. The monument lists among the "grateful admirers of O'Donnell's heroism" one 'Mrs F. Byrne'.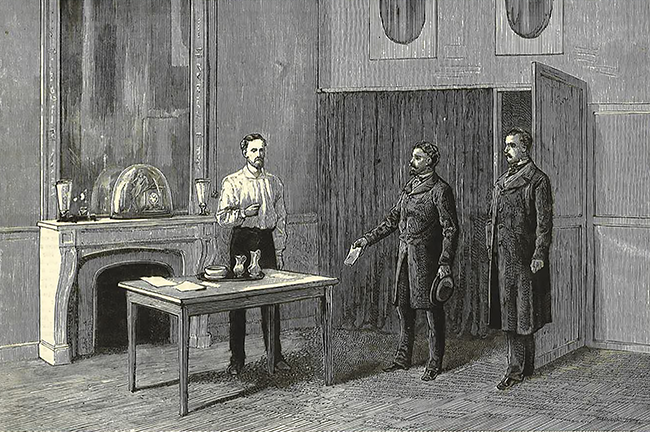 • Frank Byrne was picked up in France, but the French Government said there was no case for extradition and he was released
By the end of February, Frank Byrne was picked up by French police, accompanied by an English detective, in Paris. But, nine days later, the French Government announced that there was no case for extradition and Byrne was released.
When Mr and Mrs Byrne landed in New York later that month, they were greeted by P.J. Sheridan. Others followed. Indeed, by the end of April, all those sought in connection to the Invincibles conspiracy - Byrne, Egan, Brennan, Sheridan, Walsh, Tynan, and even Dr Hamilton Williams - were in the United States.
On the third anniversary of the killings, a 'reunion' dinner was held in Sinclair House, Broadway. The guest of honour was Mary Byrne, introduced to the audience as "a brave little woman whose memorable courage in connexion with the victory in the Phoenix Park three years ago, is known to us all". Addressing the dinner, Frank Byrne thanked those assembled and pronounced the dubious claim that "the blow inflicted upon England in the Phoenix Park' was 'the greatest since Brian smote the Dane at Clontarf'."
Byrne dies
The final mention of Byrne and his Invincibles came in 1889. Patrick Egan had publicly branded John Devoy, a leading Fenian in America, a 'traitor'. The incensed Devoy wrote to a colleague, complaining that Egan had since fled to a hotel room and was now never seen in public "without a bodyguard of three or four Invincibles headed by Frank Byrne".
Frank Byrne died in Providence, Rhode Island on 16 February 1894. The Providence Journal recorded, "He was admittedly a revolutionist, opposed to Parnell's methods, and he was undoubtedly a leader among the men with whom he affiliated. Just what his official position among the revolutionists at that time was there is nobody here who apparently knows, or if aware of the fact is willing to tell."
On Independence Day 1899, a ten-foot high, granite Celtic Cross was erected over the grave of Frank and Mary Byrne. Peculiarly, the stone memorialises the pair as 'co-labourers with Charles Stewart Parnell'. It is a mantle that both Parnell and Byrne would have likely disputed.
As a final curious note – to this day, Patrick Egan and Thomas Brennan can be found in a corridor inside the Parliament of Westminster. A painting by William Drummond Young (1855–1924), titled 'The Men who Made Home Rule', hangs outside the Stranger's Dining Room and includes both men in the ensemble. Few who pass would be aware that two of those featured were allegedly implicated in the Phoenix Park killings and the establishment of the Irish Invincibles. 
• Joe Dwyer is the Sinn Féin Political Organiser for Britain