4 August 2022 Edition
We must be the guardians of our own history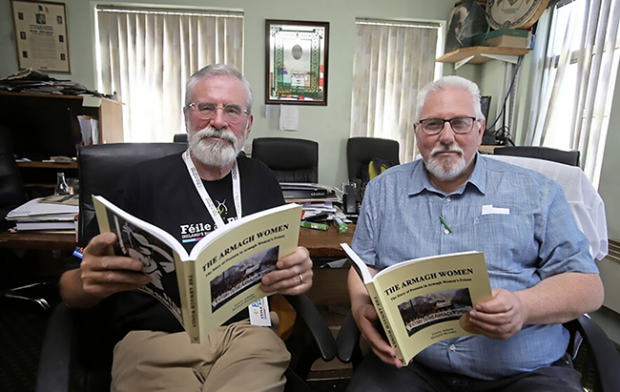 At the Prisoners Day book launch of 'The Armagh Women' in the Felons Club, Richard McAuley referred to the question every author asks of themselves. "Where to start?" So, they started at the beginning, with a brief history of the jail itself from its construction in 1780 to its closure in 1988. Female political prisoners were moved to Maghaberry prison in 1986 before they were eventually released as part of the Good Friday Agreement.
Each period of imprisonment, before and after Partition and including our most recent conflict, is contextualised against the climate of the time and where the struggle stood at that given period.
The book joins a small library by female authors, including 'John Lennon's Dead', Síle Darragh's first-hand account of her prison years during the protest, 'In The Footsteps of Anne', the project of Eileen Hickey which notes the stories of republican political female prisoners in Ireland and England, 'Unmanageable Revolutionaries' by Margaret Ward, Chrissie McAuley's 'Women In a War Zone', 'When History Was Made' by Ruth Taillon, and most recently 'On Dangerous Ground', the memoirs of Máire Comerford. Comerford's book was refused publication during her lifetime due to her anti-Treaty stance and only brought to life by the dedication of Dr Hilary Dully. 
'The Armagh Women' gives voice to the particular contribution of those women who, throughout our arduous history, refused to regard themselves as the "legion of the rearguard" and firmly took their place in the vanguard of our struggle. For this, they paid. They paid heavily
The harrowing account of the 1943 attack on Republican internees, the hosing and forced strip searching carried out by the screws and RUC men, makes for grim reading. Decades on, Bernie Loughran, the last of the politcal prisoners from the '40s, recalled, "It was bloody awful, shocking, how in under God we survived that, many a time it still keeps me awake".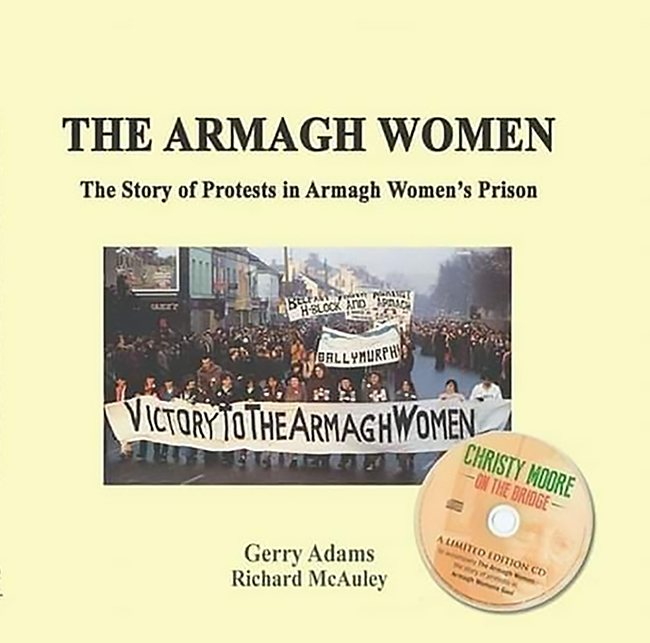 The 1970s hunger strike for political status by Susan Loughran and other sentenced women prisoners lasted for over 21 days. Early 1973 saw the indiscriminate internment of almost 40 women, among them mothers of young families. 
At the launch, Martina Anderson, who was imprisoned in England before being transferred to Ireland, spoke about her and her comrade Ella O'Dwyer's experience of being strip searched over 3,000 times while on remand. At a time when there was no strip searching of male prisoners – even after the great escape from the H-Blocks in 1983 – the Armagh authorities imposed this punitive practice remorselessly.
We all thought we had seen the worst the British Government could do to defenceless women. We had not yet seen the British Government's 'Ulsterisation, Normalisation and Criminalisation' policy however.
Then came 1 March 1976. In that year, the British government reneged on an earlier agreement and withdrew political status for those convicted in the special non-jury Diplock Courts. Women would be ordered to do punitive work or face punishments in terms of lockups, solitary confinement and loss of remission.
Richard and Gerry allow the voices of the women themselves to tell the story of these almost indescribable years of protest in Armagh, including 'Black Friday' when there was a coordinated and harrowing attack on the women. 
The women describe the mental and physical torture, the degrading and inhumane treatment over the years of incarceration. The enforced no-wash protest, the denial of sanitary protection, the brutalisation and desexualisation were systemic and systematic throughout. Eventually three prisoners went on hunger strike – Mairéad Farrell, Mairéad Nugent and Mary Doyle – in parallel with a strike by seven men in the H-Blocks. This period is also vividly described in Síle Darragh's prison memoir, 'John Lennon's Dead', which has just been reissued.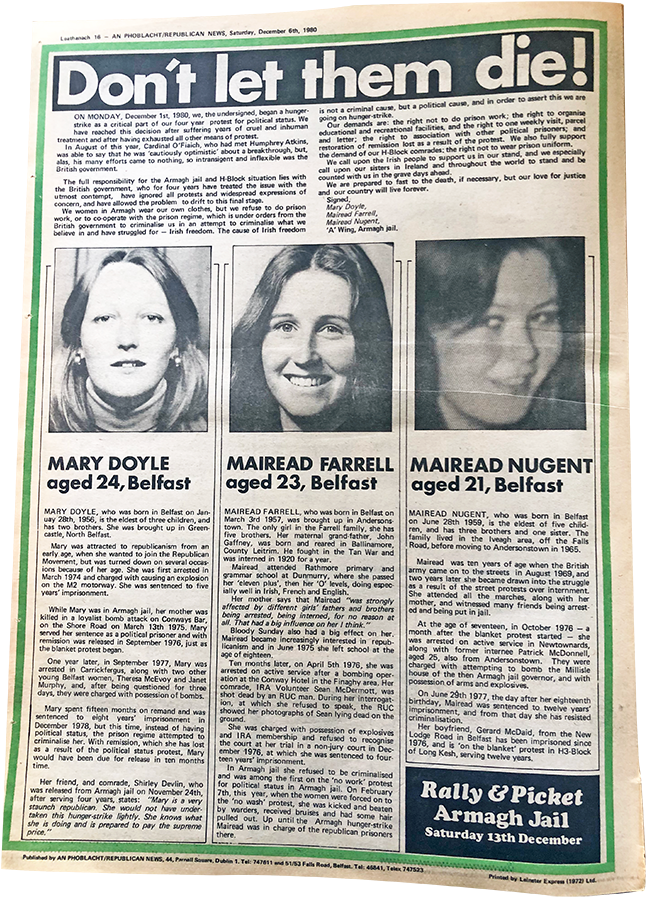 The history of the Republican women political prisoners in Armagh Jail makes for dolorous reading. It should do so. It also raises us up as we read and understand more of the indomitable and unquenchable spirit of Bobby Sands "the undauntable thought" that shines through their lives and their suffering. 
In between, we also get a glimpse of their heroism, their bravery, their humour, their wit in "outwitting" the prison regime and their deep, life lasting bonds of sisterhood and comradeship.
Richard said that Gerry and he had tried to keep men out of the book and they have done so. This is a book about the women of Armagh, and we acknowledge them both for their comradeship in memorialising their sisters' stories.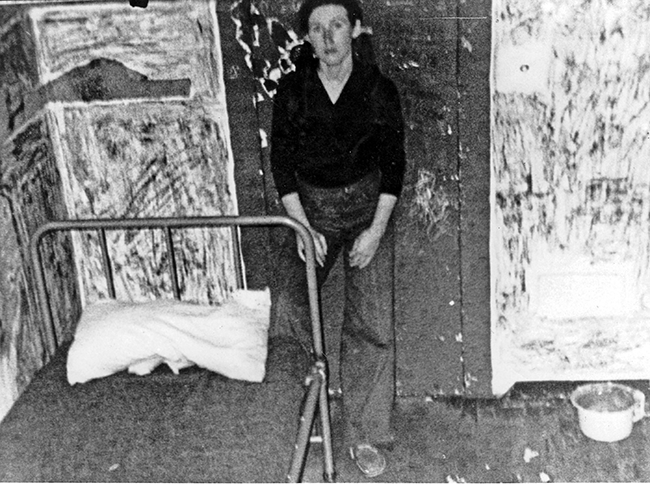 • Mairéad Farrell on the 'no wash protest'
There are still many Armagh stories we don't know enough about.  The post–protest period in Armagh Jail, the women's campaign of disobedience, is still unwritten and would require a book in itself. I look forward to reading it someday.
The underlying subtext to the book is an appeal for those women who can tell their stories to do so. The number of women incarcerated during this most recent stage of our conflict numbers almost 400. A figure too large to be entirely ignored by future historians, but why risk it? 
We must be the guardians of our own history. If we, the republican women of our generation, do not tell our stories, present our narratives, then journalists, academics, and historians will stamp their own bias and prejudices on the story of Armagh, Limerick, Durham, and Maghaberry as well prisons in France. Let our own voices be heard. Let us write Irish women into the history books. Let us write about ourselves. 
• Eibhlín Glenholmes is a Republican activist who successfully fought a British extradition case in the Dublin High Court in 1986. She currently works in Tar Anall, a centre for Republican former political prisoners.