4 August 2022 Edition
If they can, why can't we?
This is the slogan Cian Ward has been spreading from door to door with his bilingual packaging campaign, seeking to emulate what he experienced first-hand in shops and supermarkets in Montréal. Cian doesn't speak much Irish himself, but feels strongly that if Irish were a more normalised, visible, and relevant part of everyday life, on everything from food to cleaning products, it would make it easier for the hundreds of thousands who claim to speak Irish but struggle and the many like him who'd like to learn.
I joined Cian for a day's canvass in Dublin's bougie Portobello, and the response was resounding. From Gaeilgeoirí to people who say they've hated Irish since it was 'bet into them in school', all agreed that this simple move would be a common-sense way to make Irish more accessible.
It's a refreshing change from the postcolonial mantra that pervades the 26 Counties, that we shouldn't be overly ambitious, that we're not big enough to do what other countries do, that we should be grateful for what we've inherited, including colonial institutions and practices, and stay in our lane. English will do, Irish is asking too much, sure hardly anyone speaks it anyway.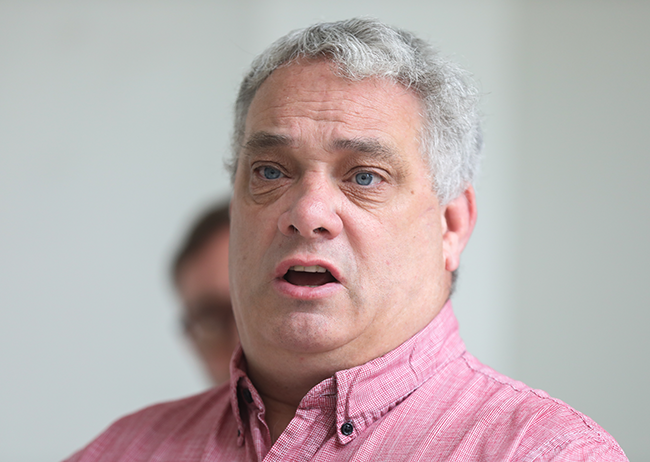 • Aengus Ó Snodaigh
In fact, proportionally more claim to speak Irish in the 26 Counties (40%) than Canadians claim knowledge of French (29%), yet English and French are both required on packaging in Canada. If all the people who claim to speak Irish in Ireland had a state of their own, it would have a larger population than five EU member states, including Estonia and Latvia who require packaging in their national languages.
Of course, Irish speakers do have a state that claims Irish as its first official and national language. But where other states concerned about the survival of their language enacted strict provisions to protect their language in public life, the 26 County state decided a policy of English-only would do. With an attitude like that from the state, is it any wonder most people who can speak Irish don't? If Estonia and Latvia can require packaging in their own national languages, why can't we for our roughly two million Irish speakers?
• Jack Chambers
The fact is, we can. North and South, we already impose EU and state requirements that packaging displays certain information, only a small change in law would be needed to ensure that is in both languages. Such a change has received widespread support across parties in the Dáil since Cian started his campaign, but Gaeltacht Minister Jack Chambers refused to support Sinn Féin's Aengus Ó Snodaigh TD when he tried to include bilingual packaging in the Official Languages Act.
That Act's focus on improving public services for Irish speakers, while also vital, has left the state blinkered to the importance of protecting the relevance and presence of Irish outside the state and school. Québec recently recognised, through their new Bill 96, that business and the public sphere too are key battlegrounds for language survival. The Consumer Rights Bill coming before the Seanad in the coming months should offer another opportunity to make this case.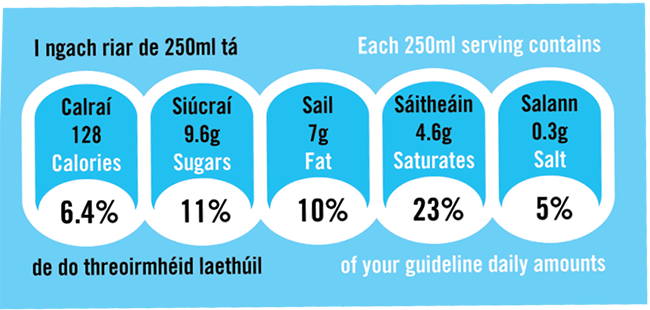 Ensuring bilingualism where the state already imposes requirements – like on packaging, road signs, and advertising, for example – should be the basics, taken as a given in a bilingual state, especially one trying to encourage use of a minoritised language. 
What happened that saw the dream of a Gaelic and Free Ireland, shared by Pearse and Connolly, Collins and Hyde, replaced by an Ireland that pushes an English-only, English-first agenda? If other countries can do better, why can't we? 
• Eoghan Finn is a parliamentary assistant in Leinster House