4 August 2022 Edition
Together we can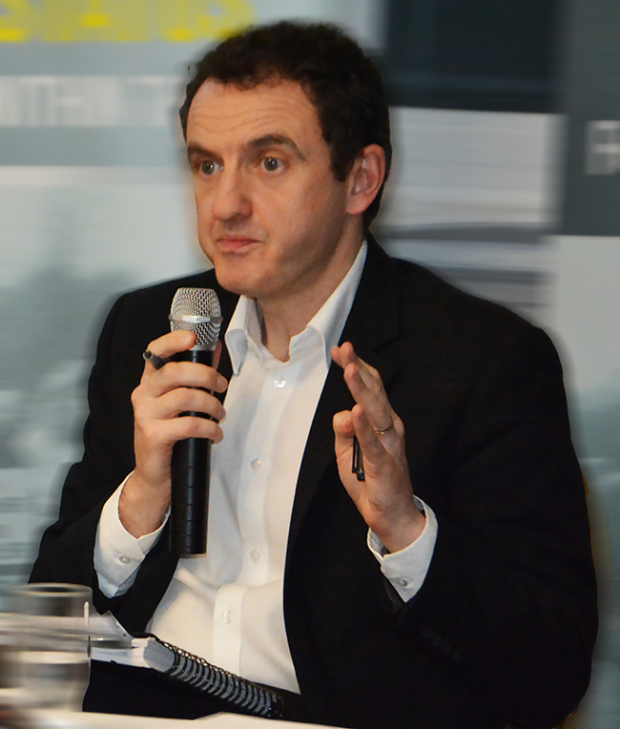 Colin Harvey outlines the thinking behind the Preparing for a New Ireland conference to be held in Dublin's 3 Arena on 1 October.
• • • • • • • • • • • • • • • • • •
Imagine this. The day you are listening to the announcement of the referendum outcome in the North. A comfortable win for a new and united Ireland. Think about that precise moment, what you will do, who you will embrace, those in your mind. Take that feeling, work with it and towards it. 
In the complex deliberations ahead, it is vital to retain a focus on what this is about. There will be rigorous scholarly papers and books on economics, culture, law, politics, and much more. These may be dry, tedious, and hard going. That is as it should and must be. 
Considering those who have gone before, and now finally ending the major separation on this island, will be at the heart of this collective project. And that is what will motivate people to engage in the growing movement for change and keep everyone going when it becomes even more difficult. 
It is apparent that the conversation has entered a new phase. In recent years, the focus was on the need for planning and preparation to start. That has unquestionably happened. Civic society, universities, political parties, and many others have commenced the required work.
Sinn Féin has launched a new Commission on the Future of Ireland, with a People's Assembly to be held in Belfast in October. The SDLP has a New Ireland Commission. Papers have been produced by Neale Richmond TD and Jim O'Callaghan TD. The Oireachtas is intensifying its efforts through the Seanad Public Consultation Committee and the Committee on the Implementation of the Good Friday Agreement. 
It is to be hoped that the role and remit of the Shared Island Initiative will be extended to embrace constitutional change. Academic projects are proliferating, and the leadership of civic society remains impressive. Ireland's Future has held a wide range of diverse and inclusive events across Ireland and beyond, supplemented by policy papers on citizenship, rights and identity, and the economy, among others.
A major event will take place in the 3Arena in Dublin on 1 October 2022. Like the Waterfront Hall conference in January 2019, this is likely to be one of those not to be missed moments in the journey towards reunification. 
The Constitutional Conversations Group and the Shared Ireland Podcast Team contribute significantly to bringing critical insights and new voices to the discussions. Whether stated openly or not, it is hard to deny what this looks like. People are getting ready for potential constitutional change and thus the prospect of a united Ireland. 
The symbolic and practical repartitioning of the island of Ireland post-Brexit is a reality. The much-discussed protocol mitigates some of this, but a hard truth remains: The border in Ireland is an external border of the EU. The offer of automatic re-entry brings a new constituency into the room, and the toxic Tory Brexiteers and local enablers will continue to make the pro-union case in the North a challenge. 
Where does this go now? The right of self-determination belongs to the people of this island and, in a post-Brexit environment, it is essential that people are given the constitutional choice. While there is a focus on the British Government and the Secretary of State, due to the triggering mechanism for a referendum in the North, it would be silly to wait around. 
Political realities will determine what happens next and that is why the position of the Irish Government is vital. The Irish state will have to deliver reunification for all practical purposes. Although there will be an intergovernmental process and no doubt agreements reached, the Irish Government will be tasked with implementing campaign promises. 
Anyone trusting the British state to follow through is not paying attention to history. Wise, of course, to negotiate to ensure that their obligations are detailed and then enforced, but equally sensible to retain a measure of scepticism. It is determined political pressure from Ireland, with the assistance of international friends and partners, that will be essential in ensuring a referendum happens and that a united Ireland is sustainable and a success. 
The references to 'new' in new and united Ireland will prompt considerable interest among those who want transformative change. Many will join the campaign for reunification because of the opportunities opened up on, for example, socio-economic and climate justice, equality, and human rights. 
Irish history speaks to what can happen to radical hopes during transitions. Conservative forces will try to push aside, caricature, and marginalise activism that takes guarantees of societal change seriously.
What might be done to achieve reunification while maximising the chances of a genuinely new Ireland emerging? Civic society will have a vital democratic role in shaping these deliberations, and thus it is essential that people are encouraged and supported to participate and to organise. 
I asked you at the start to consider a future scenario. Emotion and imagination will each play a part in the campaign for change on this island. That is often presented as a flaw, to be avoided. But it is not either/or. The referendum in the North will be packed with calm, measured and evidence-based argument; statistics will fly around. Quite right too. 
But is that what will motivate the tireless activism that will deliver constitutional change in the end? I doubt it. Because in a world battered by aggressive conservative cynicism and vicious, often personalised, negativity that amplifies distortion and hate, it is hope that will bring people out. The idea that together people can work towards a new and united Ireland, an island beyond borders. So, be ambitious, make demands, join the debate, start your own. We are part of making history. See you in the 3Arena in October. 
• Colin Harvey is Professor of Human Rights Law and Director of the Human Rights Centre in the School of Law, Queen's University Belfast, a Fellow of the Senator George J Mitchell Institute for Global Peace, Security and Justice, and an Associate Fellow of the Institute of Irish Studies. He is on the Management Board of Ireland's Future and is a member of the Constitutional Conversations Group