4 August 2022 Edition
Budget 2023 must protect households
Workers and families are in the grip of a cost of living crisis. Irish households face the biggest drop in living standards since the financial crash, with prices rising by more than 9% in the past year.
Of course, every household is different. Lower and middle-income households, who spend more of their money on food and energy than the wealthy, face higher rates of inflation as a result.
As talk of a coming recession becomes louder, the reality is that many workers and families have been plunged into their own personal recession. We cannot overstate the difficulties so many are facing. This summer, the number of households in energy poverty rose to 1 in 3, with charities recording bigger queues for food parcels and calls for support.
Rising food costs and higher energy bills are pushing households to the brink, with many having already fallen off. This cost of living crisis is not new, nor is it a surprise. It has been with us for some time.
As Republicans, we will always champion the responsibility of the State to serve its citizens and protect the most vulnerable. This has guided our party's response to the cost of living crisis.
We urged the government to wake up and step up to its obligations, calling for an emergency budget before the Dáil broke for its summer recess. This call fell on the deaf ears of a government that refuses to understand the immediate struggles so many are facing.
The inaction of the government has sent a clear message to the people – buckle up, because you are on your own. This dereliction of duty betrays the responsibility of the State to do its job. If the purpose of a government is not to protect its citizens at a time of crisis, then what is it for?
• Housing policy failures have pushed home ownership further out of reach and left renters under the pressure of rip-off rents
As workers and families are plunged into financial distress, made worse by a manufactured housing disaster and a home-grown energy crisis sown by underinvestment in the electricity grid, this government has once again demonstrated that it is out of touch, out of ideas, and out of time.
The ultimate fix for this problem is a change of government, led by Sinn Féin. One that puts the interests of workers and families first, with the vision and determination to take on vested interests and address the persistent failures of this and previous governments.
But in the immediate future, our job is to put pressure on this tired government to do the right thing and to demonstrate that a better alternative is possible. Budget 2023, which will be announced in the coming weeks, is the next step in that job of work.
Sinn Féin will publish its own alternative budget to show what can be done under a government committed to change and to the interests of ordinary workers and families. This will demonstrate our preparedness for government and the capacity of government to protect and improve the living standards of households if it makes the right decisions.
The challenges the Irish people face are great. Persistent failures in housing policy have pushed the aspiration of home ownership further out of reach and crushed renters under the pressure of rip-off rents.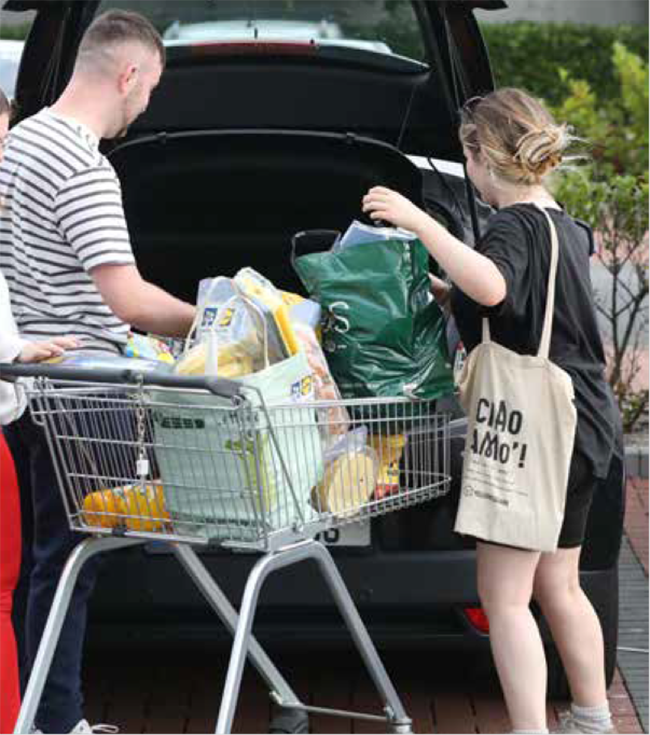 • Prices are stretching household finances to breaking point
House prices have returned to their Celtic Tiger peak, average rents have reached more than €1,600, and the availability of rental accommodation has collapsed. Driven by unresolved issues that have been brewing for decades, over one million people languish on some form of health waiting list.
Outdated contracts with doctors, staff on the verge of strike action, and a lack of capacity in major hospitals are undermining the ability of our excellent healthcare workers to tackle waiting lists and improve outcomes for patients.
The inability of parents to access affordable childcare continues to press down on family finances and deprives too many women the option to enter the workforce.
In the midst of these failures, households now face a cost of living crisis that threatens the living standards of all and poverty for the most vulnerable. Budget 2023 can begin to address these challenges, but only if the right choices are made.
The Budget's priority must be to tackle the cost of living crisis that is only getting worse, with households frightened of how they will make ends meet in the months ahead. Fianna Fáil and Fine Gael's neglect of our energy supply despite repeated warnings over many years now risks our energy security while bills spiral out of control.
The price of basic essentials such as food and fuel are stretching household finances to breaking point while the Government parties fail to take action. Budget 2023 must put in place a protective shield for workers and families so that they can weather this storm, with a combination of direct financial support for households together with measures to bring down to price of fuel and energy.
That must include boosting the incomes of lower and middle-income workers, increasing social welfare rates and slashing taxes on petrol, diesel, and home heating oil.
The housing scandal has been created and deepened by Fianna Fáil and Fine Gael – but it is a crisis that can be solved. The Government's failed housing plan has not and will not deliver for renters or those struggling to own their own home – only for developers and landlords.
Budget 2023 must deliver a radical departure from these failed policies, beginning with increased investment in public housing; in genuinely affordable homes to rent and buy. It should give renters a break from the nightmare they face, by putting one month's rent back in their pockets through a refundable tax credit and a ban on further rent increases.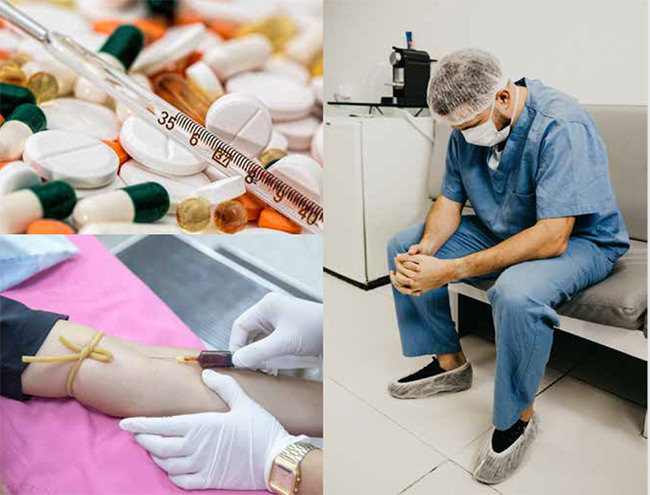 • Our healthcare service is failing patients and their families, Budget 2023 must recognise the problems
Our healthcare service is failing patients and their families. That failure lies with the Government, not our healthcare staff who work every day to save lives and care for our sick. Budget 2023 must recognise the problems that bedevil our health service through increased investment in capacity and frontline staff.
For too many, our country has become a place where the simple aspiration of economic security and building a better future has become an impossible dream.
Educating our children should be a right - not a financial burden. Childcare for our children should be an accessible and affordable service - not a second mortgage.
A day's work should provide security, dignity and decent pay – not low wages and insecurity. Budget 2023 must reduce the costs of education and reduce class sizes. It must slash childcare fees by two thirds and ensure that work pays more.
Budget 2023 can achieve all of these aims, but only with a Government that is willing to make the right decisions. Yes, that involves taking on vested interests and ensuring that the wealthiest in our society pay their fair share.
But that is the duty of a Republic – to put workers, families and the vulnerable first. In the coming weeks, we will set out our proposals to ensure that Budget 2023 does just that.