22 September 2010
Friday & Saturday: First Annual An Phoblacht Autumn School
THE VERY FIRST An Phoblacht Autumn School is taking place this Friday and Saturday in West Cork with a range of speakers and events on the theme 'Time to Change Ireland – Tá sé in am Eirinn a Athrú'.
The North's Minister for Regional Development, Conor Murphy MP, MLA, will officially open the school on Friday.
Guest speakers over the weekend include All-Ireland Cork hurler Dónal Óg Cusack, musician Peadar Ó Riada, economists Michael Burke and Tom O'Connor, and Trevor Ó Clothartaigh of new Irish-language newspaper Gaelscéal.
Also addressing the event will be former hunger striker Raymond McCartney MLA who will give a personal account of the 1980 Hunger Strike, 30 years on.
Other speakers include Kerry North/West Limerick TD Martin Ferris and Sinn Féin's newest councillor in Cork City, Chris O'Leary.
Sinn Féin Vice-President Mary Lou McDonald said:
The An Phoblacht School aims to be a space for exchanging and debating ideas, for discussing issues of culture, language, history as well as economics and current affairs.

We want to foster a debate about advancing an alternative vision for Ireland – the theme of this year's event is 'Time to change Ireland'.

This year's event will see debates on the all-Ireland economy, the future of the Gaeltacht and the type of positive changes that can and need to be brought about in this country.
Time to Change Ireland – Tá sé in am Eirinn a Athrú
1st Annual An Phoblacht Autumn School
Baile Bhúirne, 24 & 25 September 2010
***
FRIDAY
6.30 pm Film Showing: 'Mise Éire'
Introduced by Peadar Ó Riada, son of Seán Ó Riada,
composer of the original music for the film
*
8pm Official Opening by Conor Murphy MP
*
8.30pm Eyewitness to History
Raymond McCartney MLA gives a personal account of his involvement in the
1980 Hunger Strike in the H-Blocks of Long Kesh
***
SATURDAY
10.30am – 11.30am The Future of the Gaeltacht
Discussion
*
12- 1pm 'The Case for an All-Ireland Economy'
Economists Michael Burke and Tom O'Connor
*
1pm- 2.30pm Lunch Break
*
2.30pm - 4.30pm What kind of Ireland do we want?'
Key autumn school debate
*
5pm Tour of Tan War sites
*
Evening: Dinner & Music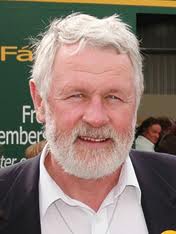 Closing Address:  Martin Ferris TD
*
Exhibition – Photographs from the An Phoblacht archive
An Phoblacht on Twitter

An initiative for dialogue 
for reconciliation 
— — — — — — —
Contributions from key figures in the churches, academia and wider civic society as well as senior republican figures