23 August 2022
Free State atrocities begin in Dublin
Seán Cole, Alf Colley & Bernard Daly 100 years on
The day after Michael Collins was shot, Richard Mulcahy, Chief of Staff of the Free State Army, sent a message to his soldiers. He urged them to "stand calmly by your posts" and said: "Let no cruel act of reprisal blemish your bright honour." Yet in Dublin, within days of that message, and as the body of Michael Collins lay in state in City Hall, Free State forces carried out atrocities which up to recent times were largely forgotten.
On a visit to South Armagh in 2006 a local republican gave me a copy of a memorial card for Lieutenant Bernard Daly, Officer Commanding, Z Company, Dublin Brigade of the IRA who was killed by Free State forces on 26 August 1922. He was from Carrickaldreen, Mullaghbawn, South Armagh but it appears he spent much of his youth with relatives in Drogheda. At the time of his death he was engaged to be married to a girl from that town. The 1932 edition of The Last Post states that Daly was active in the Tan war, arrested and tortured by the British and spent over a year in jail. He remained true to his oath to the Irish Republic and opposed the Treaty. He occupied positions in Parnell Square at the outbreak of the Civil War during the week of fighting in the capital.
By the middle of August the Provisional Government of the Free State under Collins had control of Dublin. Collins himself had established a Criminal Investigation Department based at Oriel House, Westland Row. These former IRA Volunteers, turned Free Staters, acquired a ruthless reputation and became known to republicans as the Oriel House Gang. They were plain-clothed and heavily armed and Oriel House was notorious for ill-treatment of republican prisoners held there. Accounts of the killings of 26 August 1922 indicate that the Oriel House Gang was responsible.
Michael Collins died at Béal na mBláth on 22 August. His body was brought to Dublin and lay in state in City Hall. Crowds were still filing past the coffin on 26 August. A short distance away that afternoon Bernard Daly was working as a barman in Hogan's licensed premises in Suffolk Street. The Irish News of 29 August 1922 reported: 
"From what could be learned yesterday, it appears that at about 3.30pm on Saturday evening three men entered Miss Hogan's shop, where the deceased was employed. One of them asked where was Mr Daly and the man behind the counter asked what he was wanted for. The man at the counter presented a revolver and said he had a warrant for his arrest, and if he was too impertinent, he would arrest him also. The men took the deceased down the cellar and as far as could be ascertained, searched him there as well as the stores. They then brought him upstairs and gave him time to dress. After some minutes all four men left and, entering a Ford motor car, drove away."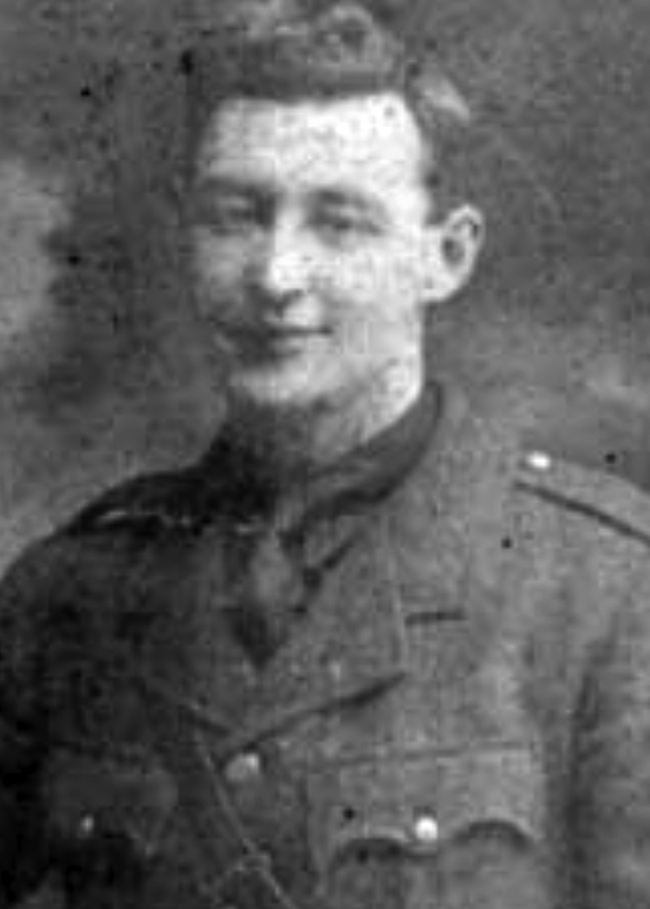 • Bernard Daly
Bernard Daly's body was brought to the City Morgue that Saturday night by Free State troops who claimed to have found it. Daly had been shot dead near St. Doolagh's Church on the Malahide Road in what was then rural North County Dublin. An elderly local resident, now deceased, recalled to Sinn Féin Cllr. Larry O'Toole that as a child he had seen the body of Bernard Daly lying in the back room of Campion's pub in nearby Balgriffin.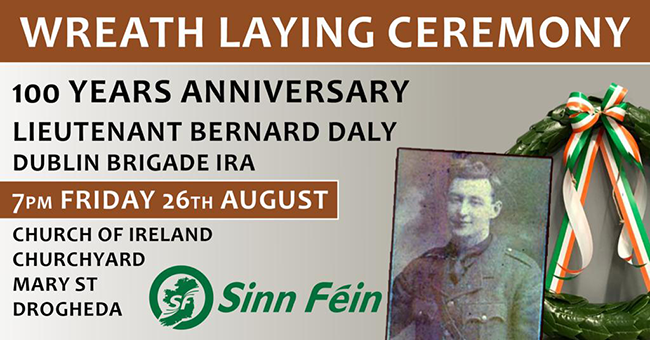 Plain-clothed, armed men travelling in a large Ford car - possibly some or all of the same individuals - were responsible for the second summary execution of 26 August.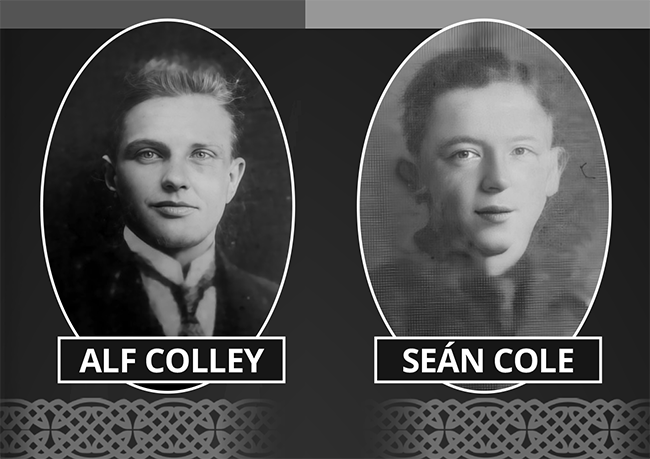 Seán Cole (19) of Lower Buckingham Street, an electrician, and Alf Colley (21) of Parnell Street, a tinsmith, were senior officers of Fianna Éireann, the republican youth organisation, and had been active since 1917 or '18. They were arrested near Newcomen Bridge and taken to Yellow Lane (now Yellow Road), Whitehall. They were to suffer the same fate as Bernard Daly - only this time there were witnesses.
The Irish News reported that soon after 6pm a group of children and young people playing on the road were surprised when a large Ford car came to a sharp halt. There were five or six men inside - Cole and Colley and their abductors. The two Fianna members were forced out of the car while the crowd was held back at gunpoint. One of the Free Staters tried to open a gate to a field - which was presumably to be the site of the executions - but the gate was locked. The two young men were heard to cry out: "But what is it for?"
Cole and Colley were placed with their backs to the gate, held in position and killed with revolver shots to the body and head. Their killers then drove away from the scene. (A republican tradition in Dublin had it that buckets were placed over the heads of the two victims but this is not mentioned in the newspaper account.)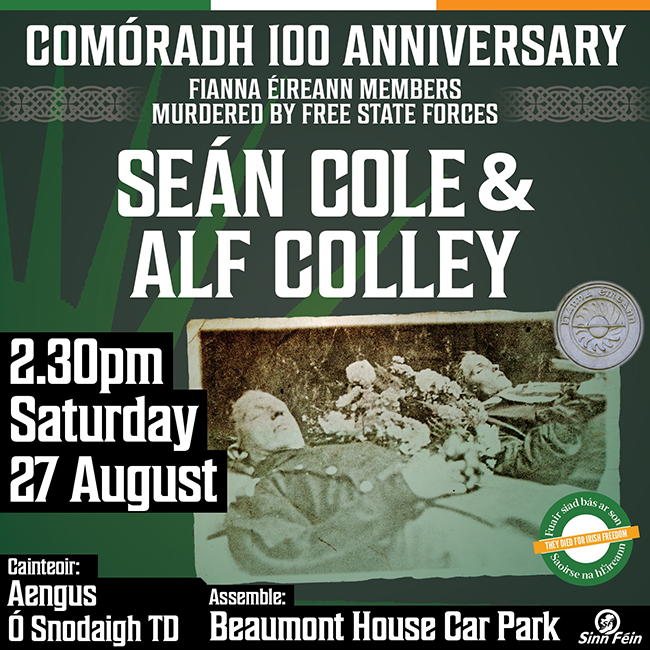 At the inquest into the deaths of Cole and Colley a letter from the leadership of Fianna Éireann was read out. It said the two had attended a Fianna parade "of the Northern City section of the Dublin Fianna, fixed for 3pm, the place being Charlemont House...At the conclusion of the meeting they were picked up by armed men in the vicinity of Newcomen Bridge, taken near 'The Thatch' and there, without any preliminary, foully and callously murdered."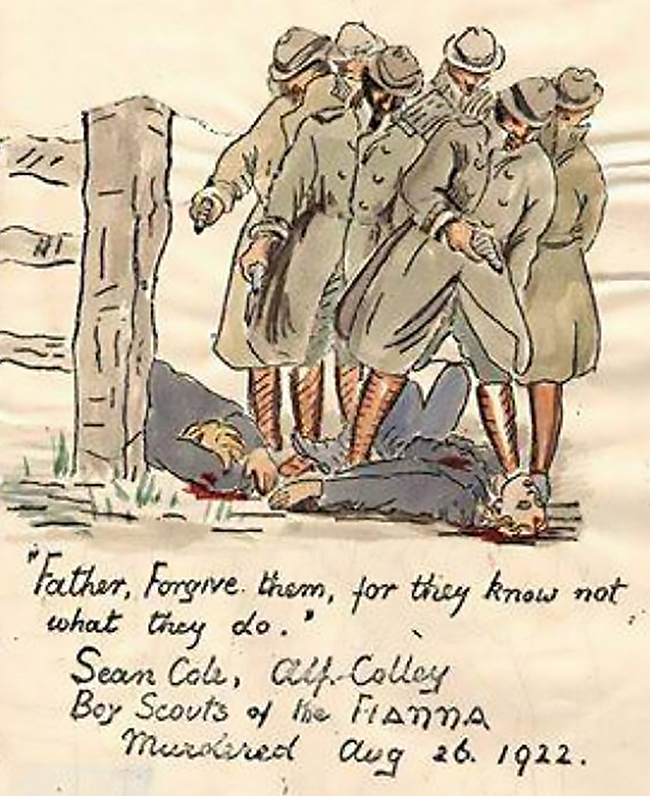 The manner of the deaths of these young men caused shock in Dublin. Republicans mobilised to expose the Free State deeds, with Constance Markievicz producing a colour drawing which was pasted up around the city. Cole and Colley were buried in Glasnevin Cemetery, Bernard Daly in St Mary's graveyard in Drogheda. The sites of their murders are marked with small memorial stones, as are those of other Republicans killed by the Free State around Dublin City in 1922 and '23. They are still commemorated by Republicans to this day.