11 August 2022
A global Palestinian anti-apartheid movement is urgently needed - Declan Kearney
"The need for a global anti-apartheid movement in response to Israelis' illegal occupation and apartheid systems in Palestine has never been more urgent. The Palestinian people demand and deserve the unequivocal support of the entire international community"
Recently, the visits to Ireland of two outstanding anti-apartheid activists overlapped; Ronnie Kasrils from South Africa, and Mustafa Barghouti from Palestine. 
Ronnie was a commander in Umkhonto we Sizwe (MK), the ANC's army, during the anti-apartheid struggle in South Africa. He went on to become a government minister under Presidents Mandela and Mbeki. He remains an avowed anti-imperialist and ardent supporter of the Palestinian struggle. 
Mustafa was a former government minister in Palestine; he is currently General Secretary of the Palestinian National Initiative and is an inspirational leader in his people's struggle to end the Israeli occupation and system of apartheid in Palestine. 
Ronnie was spending a couple of weeks in Ireland to visit and launch his new book, 'International Brigade against Apartheid'.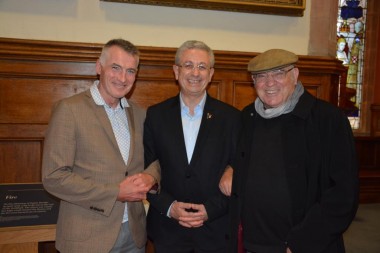 One of these events coincided with the visit of Mustafa to Derry city while giving a lecture on the current situation in Palestine hosted by the Bloody Sunday Trust. 
I arranged for the three of us to meet up, and we discussed the deepening political and humanitarian crisis throughout Palestine, and the intensified aggression of Israeli forces. 
Mustafa's lecture was a searing critique of the Israeli occupation. It was a tour de force analysis of the apartheid system imposed upon Palestinians in the West Bank, and East Jerusalem, as well as the impacts upon everyday life from the Israeli siege of Gaza. 
A new EU report on the expansion of Israeli settlements in Palestinian territories has found that in 2021 alone, 22,030 new illegal settler units were planned, commenced building, or were completed, in the West Bank and East Jerusalem. 
In 2021, there was a 10% increase in plans for the expansion of illegal settlements in the occupied West Bank, and a huge spike in settler expansion in East Jerusalem.
Masafer Yatta, which is a 36 square km area in Southern Hebron, has been designated by the Israelis for annexation. The expulsion of its 1200 indigenous Palestinian residents has already begun. 
Israeli military incursions and undercover operations into the West Bank have resulted in dozens of Palestinian deaths and injuries. The UN has calculated that Israeli forces killed 79 Palestinians in the West Bank between June 2021 and May 2022. 
The Al Jazeera journalist, Shireen Abu Akleh, who was summarily executed by an Israeli sniper, was among the dead. In scenes reminiscent of British state attacks upon Irish republican activist funerals during the 1980s, Shireen's funeral cortege was subjected to a disgraceful assault by Israeli soldiers and police.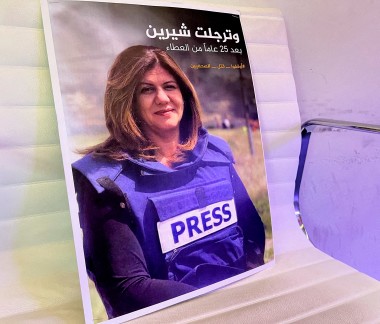 In recent days, repeated Israeli strikes against Gaza have caused at least 44 deaths, including 16 children, and more massive devastation to houses, buildings, and vital infrastructure.  
Israeli government actions through its illegal occupation and use of apartheid is systematically violating international law.
During a recent significant interview with the Mondoweiss podcast, Miloon Kothari, a renowned international legal expert and member of the new Commission on Palestine established by the UN Human Rights Council, questioned why Israel is even a member of the UN, given that it does not respect its obligations under the UN and actively undermines UN mechanisms and instruments. 
Anti-apartheid struggle veterans such as Ronnie Kasrils, and former South African ambassador to Palestine, Ashraf Suliman, all readily acknowledge that the use of apartheid, land dispossession and annexation policies in Palestine is far worse than ever existed in South Africa itself.  
Ronnie has written and spoken extensively on the anti-apartheid liberation struggle, in all of its aspects, from the armed and underground struggles, to popular mobilisations, and phases of negotiation. 
In his new book, co-edited with Muff Andersson and Oscar Morelyn, who are also ANC struggle veterans, he addresses the previously undocumented international role in ending apartheid and achieving democracy in South Africa. It provides a fascinating insight to how international recruits from a large number of countries in Africa, Europe, North America and elsewhere directly participated in, and supported, MK's armed liberation struggle.  
The book is a must read for anyone who wants to fully understand how the anti-apartheid struggle succeeded in South Africa. It promises to reveal secrets about the 'people's war that liberated South Africa' - and it does not disappoint. 
There are revelations into how key MK military operations, such as 'Operation Laaitie/Hinterland' and 'Operation Vula' were directly supported by what Ronnie describes as the 'Ubuntu Brigade', or the International Brigade. Both these operations were products of the overall politico/military strategy adopted by the ANC at its Kabwe conference in 1985.  
The armed liberation struggle depended heavily upon those internationalist volunteers, some of whom left their homes and became based in, and operated from the frontline states, and within South Africa itself. MK also benefitted from significant material and logistical support, and military training from the USSR, Cuba, GDR, and elsewhere. 
The chapter which I contributed from Ireland refers to the disclosures by Kader Asmal (former Chairperson of the Irish Anti-Apartheid Movement, and government minister), of the role played by the IRA in supporting MK with training and operational support. It also notes the very close relationship established between both liberation armies, by Joe Slovo, (former MK Chief of Staff and government minister) and others, during Joe's undercover visits to Ireland, when the armed struggle was at its height in both South Africa and Ireland. 
The solidarity activism by the likes of a youthful Peter Hain, later a British Labour Minister, in leading the 'Stop the Sports Tour' campaign; the iconic Dunnes Stores strike by young trade unionists in Dublin; mobilisations in Belgium, Netherlands and many other places, all combined to create a global anti-apartheid movement. 
Such grassroots momentum, and the solidarity and generosity of small European countries like Sweden, and the courage of those like its Prime Minister, Olof Palme, directly influenced the policy of foreign governments, the EU and UN towards the issue of apartheid in South Africa. 
The development of this international solidarity and political pressure is well set out in an excellent chapter by Christabel Gurney. She outlines the role of the anti-apartheid movement and provides a context from which emerged the internationalist volunteers who secretly served in the ranks of MK. 
This book is hugely important in two ways: First, it documents a significant aspect of the liberation movement, which heretofore has not been publicised; and, second, it underlines the indispensable strategic and political role of international solidarity and support in securing the success of the struggle against apartheid in South Africa. 
'International Brigade against Apartheid' was published to coincide with the 60th anniversary of MK's foundation on 16 December 1961. It reprints the declaration delivered by Oliver Tambo on the occasion of MK's 10th anniversary in 1971.
In that declaration Tambo asserted:
"Our bedrock is unshakeable; it is international solidarity that so firmly rejects apartheid and race oppression."
His historic, yet timeless words are a reminder that freedom, democracy, justice, and equality are universal principles. Their denial anywhere in this world should be an affront to all of humankind. 
The scale of the outrages being perpetrated against the Palestinian people by Israel demand an unambiguous response from the international community. 
Ritualistic and qualified words of condemnation are not good enough. There is no equivalence between the acts of the oppressor and the oppressed.
The need for a global anti-apartheid movement in response to Israelis' illegal occupation and apartheid systems in Palestine has never been more urgent.
The Palestinian people demand and deserve the unequivocal support of the entire international community. 
International law needs to be upheld and enforced. There must be consequences for the denial of Palestinian human and democratic rights.  
The status quo foreign policy positions towards Palestine of the EU and other Western administrations, including the present Irish government, effectively denies the reality of apartheid repression in plain sight. 
Their acquiescence is no longer tenable.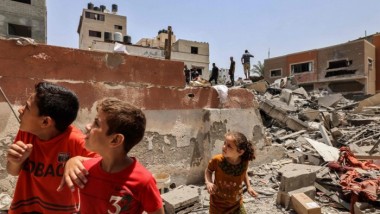 However, one key prerequisite to bringing about such a sea change in international opinion and solidarity must be for all Palestinian leaders to begin speaking with one voice, on the basis of an agreed national strategy.
They should reflect on the experience of the South African anti-apartheid struggle. The success of it, and other national liberation campaigns, was built upon national unity and cohesion, and an agreed political strategy to achieve shared national and democratic objectives. 
Faced with the relentless colonial aggression, military superiority, and international reach of the Israeli state, the Palestinian struggle is approaching a crossroads. 
The case is becoming increasingly clear for a strategic and political reset to be undertaken by all Palestinian forces and their leaderships on the way forward. 
The most influential argument for mobilising an effective global anti-apartheid movement in support of Palestine will be agreement on, and implementation of, a common political strategy to guide the entire Palestinian struggle.
This article is dedicated to the memory of Comrade Jessie Duarte, Deputy General Secretary ANC, and a true internationalist and friend of Ireland, who died on 17 July.