31 July 2022
Harry Boland
Remembering the Past - 100 years ago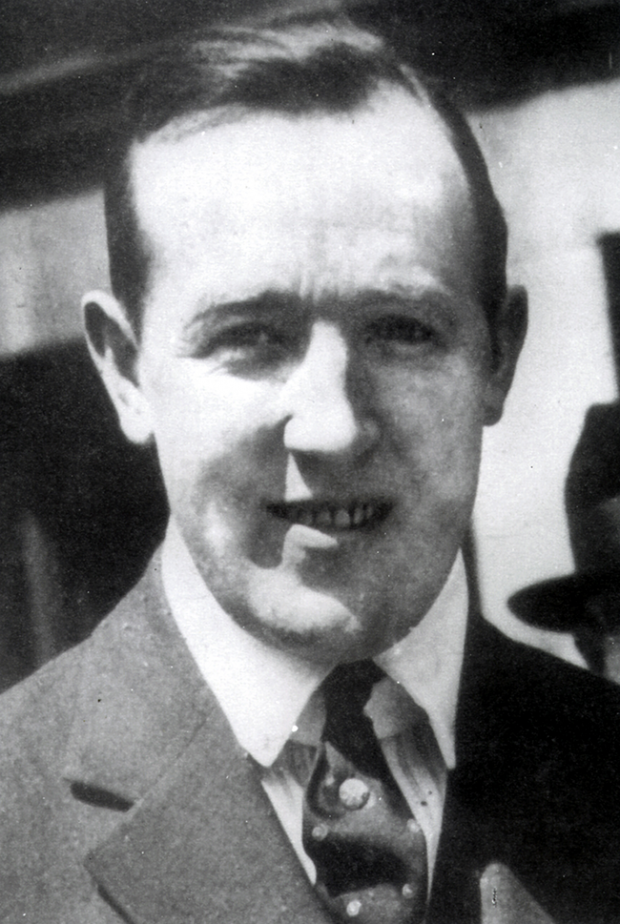 The death of Harry Boland, coming less than a month after that of Cathal Brugha, was a major blow to the Republican cause. He was fatally wounded in Skerries, Co. Dublin, 100 years ago and died in hospital on 1 August 1922.
Harry Boland was born in Phibsboro in 1887. From a Fenian family, he joined the Irish Republican Brotherhood and the Irish Volunteers, 2nd Battallion, Dublin Brigade. He fought in Ballybough and the city centre in the 1916 Rising.
Following his release from prison in England, Boland played a key role in the rebuilding of the Irish Volunteers and Sinn Féin. With so many leaders imprisoned he came to prominence in 1918 in the campaign against conscription and in the General Election which saw Sinn Féin sweep to victory. He was elected TD for South Roscommon.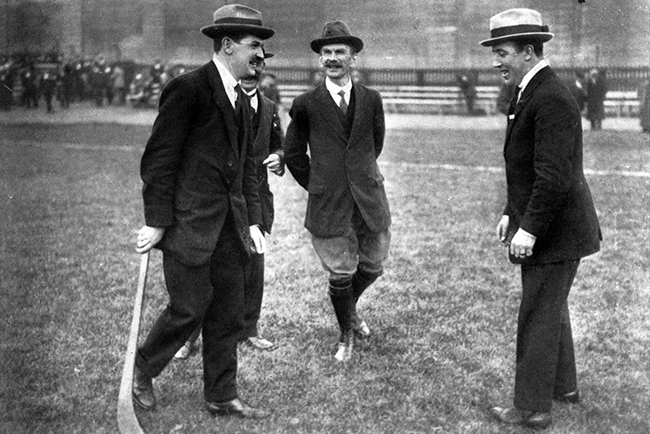 • Michael Collins, Luke O'Toole and Harry Boland in Croke Park
In 1919 and 1920 he used his organising skills in the USA where he accompanied Éamon de Valera on his tour that raised huge political and financial support for Irish independence. He also organised arms shipments to the IRA.
Boland was a close friend of Michael Collins but he opposed the Treaty of December 1921 and spoke against it in the Dáil. He was once again a key player in the months that followed when he brokered  an agreement that led to the Collins-de Valera election pact. When this failed and the Civil War broke out in the wake of the election, Boland mobilised with the IRA's Dublin Brigade. He was acting Quartermaster at the time of his death.
He was also thinking ahead and wrote to Seán T. Ó Ceallaigh urging him to go to the USA to rally support and arrange arms shipments. Now on run, Boland travelled to Skerries with fellow IRA officer Joe Griffin. They booked into the Grand Hotel and on 31 July the hotel was surrounded by Free State troops.
Accounts of the shooting of Harry Boland differ. The Free State army claimed that when their troops approached to arrest him he tried to grab a gun off them, ran down a corridor to escape, ignored warning shots and was then shot in the side. Joe Griffin disputed this and said there was no struggle or attempt to escape and Boland was deliberately shot.
What is certain is that the Free State did not take Boland to hospital for several hours. On his deathbed in St Vincent's Hospital he was asked by his family who shot him. He refused to name the man but said he had been in prison in England with him.
Harry Boland asked to be buried beside Cathal Brugha in Glasnevin Cemetery, which was done on 4 August, 1922, after a Republican funeral led by the women of Cumann na mBan and attended by thousands.