22 June 2022
Heroes of apartheid struggle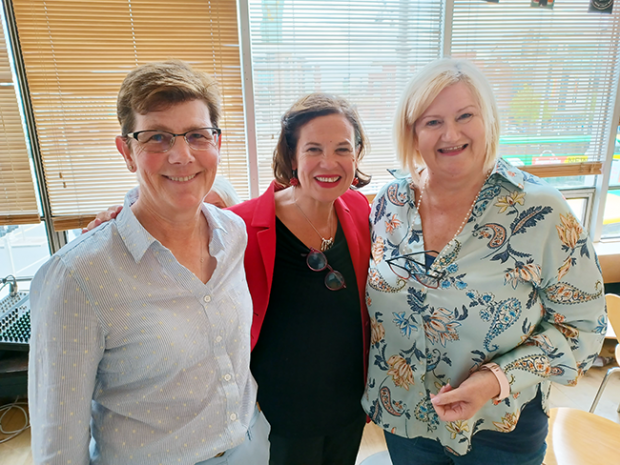 It is not very often I get to meet a lifelong hero of mine. But in one day, at one event I met three of them in Dublin. The venue was Liberty Hall, the event was the launch here in Ireland of International Brigade against Apartheid. A book documenting for the first time the role internationalists played in the struggle to free South Africa from apartheid rule. While the title was enough to get me hooked, the real attraction was the editor, Ronnie Kasrils. 
Ronnie Kasrils is a living legend. A hero of the freedom struggle in South Africa and a good friend of Irish freedom. His life is a life committed to revolution at home in South Africa and abroad. He has been a long-time supporter of Irish unity and a free Palestine.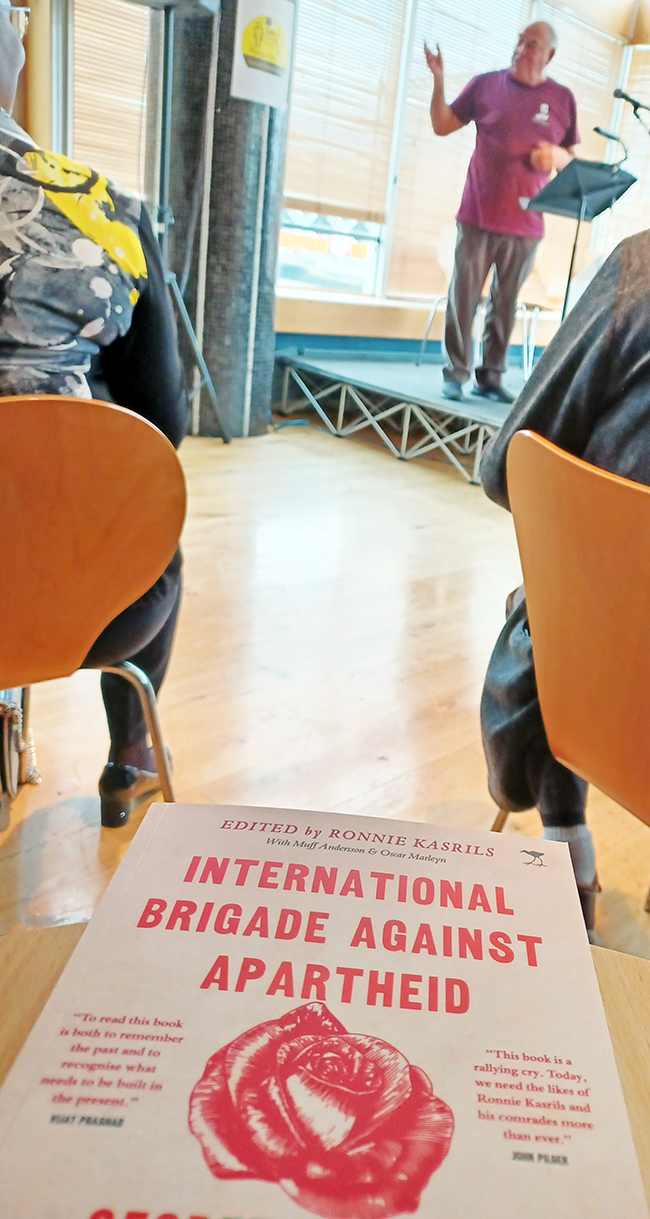 • Ronnie Kasrils speaking at the launch
I had first read about Ronnie Kasrils in the South African Communist Party journal, African Communist, back in 1993. He struck me as the real deal. He was committed to national liberation and socialism. What more could I ask for.
Kasrils was the founder of Umkhonto we Sizwe (MK), the armed wing of the African National Congress. He was based in London in 1960's where he established underground activities to support the struggle in South Africa. He was to become MK's Chief of Intelligence and later the Minister of International Intelligence in the ANC government.
Also present at the launch was Karen Gearon and Mary Manning. Dublin women who made Anti Apartheid household words when they lead the Dunne Stores strike in 1984. 
The strike struck a deep chord in South Africa. It warranted its own chapter entitled 'Don't Handle Them-The Boycott of Grapefruits at Dunnes Stores, Ireland' in Ronnie's book. 
On July 19th 1984 Mary Manning's refused to handle grapefruits from South Africa in the Henry Street branch of Dunnes Stores started the long running strike.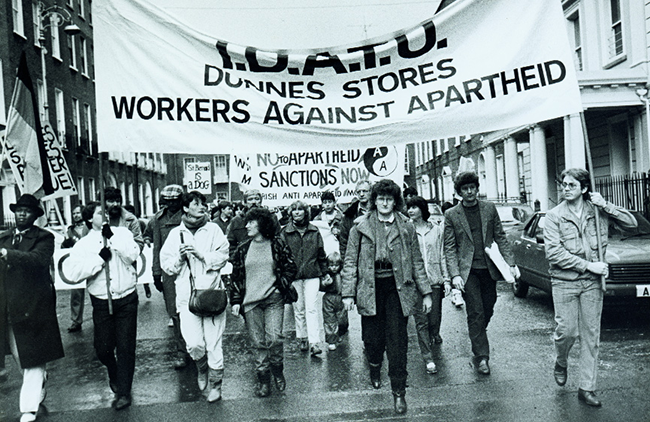 • The Dunne's Stores Workers march against apartheid, Dublin 1986
The book states, 'The citrus was the produce of apartheid South Africa, and Mary's union IDATU (Irish Distributive and Administrative Trade union) had joined a boycott of the fruit.'
This lead to Mary, Karen and eight of their colleagues going on strike for nearly three years. This strike had a momentous impact on teenagers like myself. Weekly pickets of Dunnes Stores, marches, meetings and fundraisers. Political activity and international solidarity was beginning to take a grip. And it felt good. The strike was to last 2 years 9 months. Culminating in the Irish Government banning all South African produce.
The Dunnes Stores strikers introduced many young people, including myself, to the power of union activity and solidarity. For this we owe them a huge debt.
The launch of Ronnie Kasrils 'International Brigade against Apartheid' was a hugely positive event. And the book itself is even better.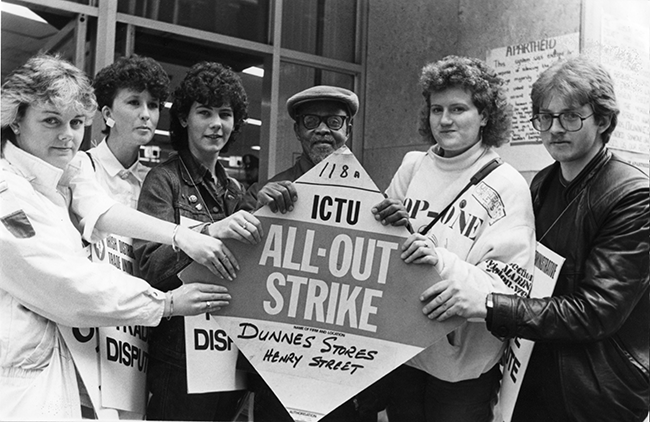 • • • • • • • • •
Cllr. Daithí Doolan is Sinn Féin Group Leader on Dublin City Council, a member of Unite and was active in the Irish Anti Apartheid Movement.