25 May 2022
Gabriel Mc Glynn – A tribute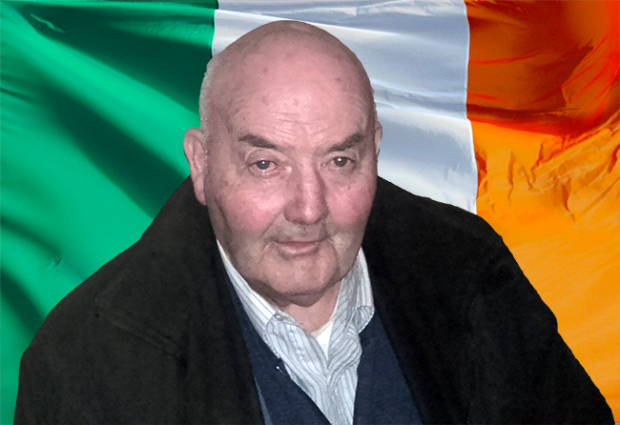 Gabriel Mc Glynn, Leamonish, Keshcarrigan died last week after a prolonged period of illness. He will be missed by many friends and neighbours and by Republicans throughout Leitrim. Gabriel was a stalwart for Sinn Féin. 
I first met Gabriel 41 years ago outside 26 Water Street, Enniskillen in April 1981 when hundreds of republicans came to Fermanagh/South Tyrone to help in the election of Bobby Sands. 
Gabriel was one of the people who came from Leitrim and like others he stayed for the nine day election campaign. We were overwhelmed with workers and it was a struggle to get beds for them to sleep in at night. Gabriel troubled nobody for accommodation and he found and paid for his own lodgings in the Railway Hotel. I will always remember him, a young man then immaculately dressed in a black leather jacket, striped white shirt, black trousers with his hair combed back, a man who stood out and always a gentleman. 
I got to know him better later when I came to live in Leitrim. Gabriel was a constant election worker in the Fenagh/Castlefore area. He worked for John Joe and Liam McGirl, Brendan Barry, Caroline Gildea, Martin Kenny and in European elections. 
• Gabriel McGlynn (behind Owen Carron) at the funeral of Bobby Sands.
Gabriel knew everyone not just his own age group but the young people too – where they worked or went to college and who they were going out with. Gabriel keenly felt defeats in the hard years but he was extremely proud when the Sinn Féin vote grew in his area and he was mighty proud of Sinn Féin success in latter years. It really is a tribute to Gabriel the rise in the Sinn Féin vote in the Fenagh electoral area a legacy to be cherished. 
Gabriel was an intelligent man with an incisive mind. He was sharp and quick witted. Being with him one day I foolishly remarked about some family that they'd hardly vote for us. Gabriel replied 'God help you wit sonny, where do you think I get my votes??' That was me told not to be making silly judgements! 
Gabriel was a great G.A.A man and it was nice to see the Fenagh colours on his coffin along with the national flag. He had a wonderful memory and could remember who won All-Ireland's back the years and who scored. 
Gabriel will be missed greatly by his community and by our party. He may lie in Fenagh Abbey and has gone to join his ancestors but he'll always be remembered by all of us who met him. 
Suaimhneas Síoraí dá anam dilís. 
An Phoblacht on Twitter

An initiative for dialogue 
for reconciliation 
— — — — — — —
Contributions from key figures in the churches, academia and wider civic society as well as senior republican figures