10 May 2022
Anna Gallogly remembered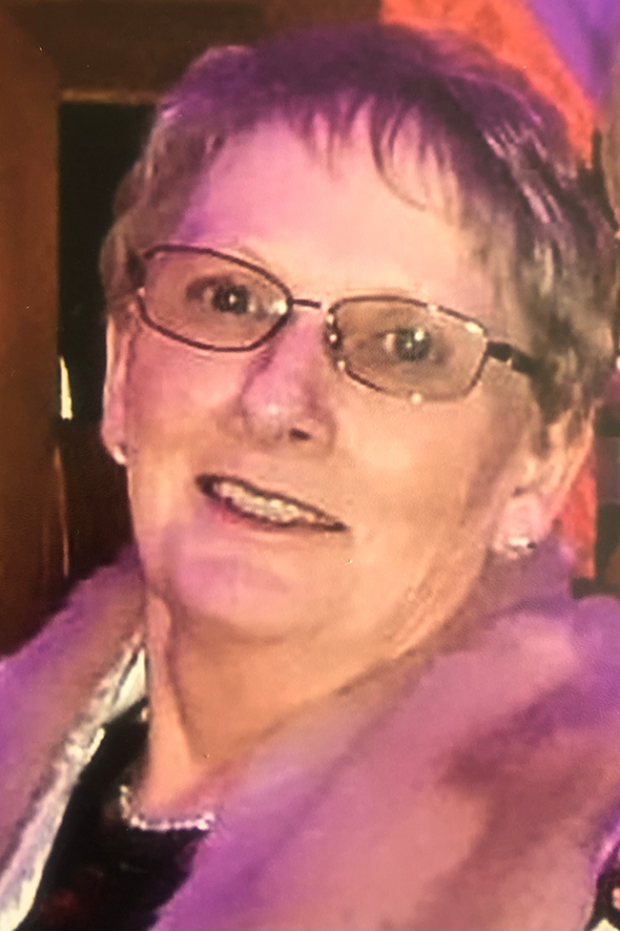 Republicans in Leitrim and across many parts of Ireland were saddened at the recent death of Anna Gallogly. There was a large turnout from across Leitrim, Fermanagh and further afield for Anna's funeral in Ballinamore, Co. Leitrim on 21 April. The graveside oration was delivered by Anna's friend, comrade and former Sinn Féin TD for Cavan/Monaghan Caoimhghín Ó Caoláin TD.
We reprint his words below:
"My dear friends, a chairde dhíl, It was with great sadness that I received the news of Anna Gallogly's passing, go ndéana Dia trócaire uirthi.
Anna was a special friend to so many, not least those of us who were occasional visitors to this town and county, albeit more regularly in times past but less so in more recent years.
Anna was that steady, reassuring face and voice. Whether it was John Joe, or whomever, you had hoped to see, if you met Anna in their absence you could return to wherever you had come from confident that your message would be safely delivered. Anna personified reliability.  Anna was, after all, a staunch Irish Republican.
But Anna was of course much more to her family and close friends. She and her husband Vincent were a true match made in heaven. It was not a case of sharing so much, they shared everything.
Anna's death notice describes her as the "beloved wife of the late Vincent". There is no exaggeration in that. She was his beloved wife and he her beloved husband. It is all our hope that there is an afterlife. If there is then Anna and Vincent are together again. Neither of them would wish it otherwise.
Anna McGovern was born in September 1949 and grew up in Lambfield, close to the Leitrim county border with Cavan. She married the love of her life in June 1972 when only twenty-two years of age. Vincent Gallogly came from Drumrane, Ballinamore and it was there that they made their home.  
• The funeral of Anna Gallogly
Through the difficult years of the seventies, the eighties and into the nineties their home offered rest and nourishment to many welcome visitors from the four corners of Ireland. But unwelcome visitors also frequently called and went about their disruption and disregard for the sanctity of the Gallogly home. 
Anna and Vincent were regularly subjected to the worst excesses of those sent here to try and cow-down the republican people of this proud county. But like their equally staunch neighbours and friends, Anna and Vincent remained resolute and never lost faith in what they so fervently believed in.
Anna, in the year prior to her marriage, took on the role of secretary to John Joe McGirl's auctioneering and undertaking business. Anna, whether she knew it or not, was taking on much more than her job description might have stated. She very soon became his right-hand woman and trusted confidant.
Anna, through so many years, was a key organiser of republican activity and mobilisations in County Leitrim. Easter commemorations, protests, local and national, the annual trips to the grave of Wolfe Tone at Bodenstown and so many other activities were organised successfully by Anna with the help of friends. She never shirked from any task designed to strengthen the Republican Movement, to aid the struggle for national freedom and sovereignty and that would help grow the popular support for Sinn Féin.
Anna got a short break in 1977 when she and Josie Gilheany were sentenced by the State to seven days in prison for distributing Easter Lilies. Young people today who help distribute this proud emblem of respect and solidarity with our patriot dead through the generations, should note what it was like for their counterparts in years past. Those were very different times.
Anna and Vincent were both ardent promoters of An Phoblacht when it was our weekly paper and an invaluable means of communicating with our membership and support base. This too took up considerable time. But they gave of their time and service willingly, never counting the cost to themselves.
1980 and 1981 were particular years of high activity for republican activists with the hunger strikes in Long Kesh and Armagh Gaol in 1980 and then again in Long Kesh in 1981 when we lost ten exceptional comrades on hunger strike.  That courageous stand was led by Bobby Sands who was, during his hunger strike, elected as their Member of Parliament by the nationalist and republican electorate of Fermanagh and South Tyrone.
Those months of 1981 have left an indelible mark on the memory of all of us who lived through it and who campaigned ceaselessly in support of the prisoners and in opposition to the serpent of Downing Street, Margaret Thatcher. Anna and Vincent were to the forefront of that campaign in this county and in this region.
Anna gave exceptional service to Sinn Féin in County Leitrim over many years, holding the position of runaí of Leitrim Comhairle Ceantair through most of the 1990s. She was also runaí of the Ballinamore Cumann and a key canvasser in all election campaigns. This I can personally attest to as I was one of three candidates put forward by Sinn Féin for the European Parliament elections in 1984 and again in 1989. John Joe McGirl was my Election Agent in 1984 and this county was part of my priority area. My then Director of Elections was Brendan McKenna who has travelled with me here today to join in this remembrance of Anna's life and selfless service to the Irish republican cause. 
Anna was a great support to me over both those electoral outings and her friendship continued through all the years since.
I know that she would want me to urge you all today to do all you can over the remaining days of campaigning in the Northern Assembly elections for May 5th, two weeks from today and falling on the 41st anniversary of the death of our comrade Vol. Bobby Sands MP.
Our Sinn Féin candidates in neighbouring Fermanagh, and in Tyrone, Armagh, Antrim, Derry and Down need our help whether it be through our active participation in the canvass or by making a direct appeal by phone or by text to family or friends who live in the Six County area of our country. We need them to come out on this day two weeks and make the Sinn Féin team of candidates their first, second and third choice, if three are standing. 
In Fermanagh and South Tyrone that means Gemma Dolan, Áine Murphy and Colm Gildernew. We can all help in bringing about a truly historic result, a long-awaited milestone on the journey to a Referendum on Irish Unity and, ultimately, the achievement of Anna's dream, of Vincent's dream, a United and Sovereign Ireland, a Republic worthy of the name and of the allegiance of all who view Ireland as home.
My dear friends, I know your Dáil Deputy Martin Kenny and Sinn Féin councillors Brendan Barry and Pádraig Fallon are actively assisting in the northern election effort. We must all play our part if we are to succeed.  Give it your all. Anna and Vincent Gallogly gave it their all over all their days among us. And remember always, it is only by striving together, locally and nationally, that we can achieve our shared goals.  
To Anna's sisters Kathleen and Eileen and to her brothers John, Hughie and Patsy, to her sisters-in-law, brothers-in-law, nieces and nephews and to all the bereaved members of the McGovern and Gallogly families and to the McGirl family, as she was for many years an integral part of your lives, I extend on all our behalf's sincere sympathy on your great loss.
May Anna rest in Peace.
A Mhuire na nGael, guí ar a son."
An Phoblacht on Twitter

An initiative for dialogue 
for reconciliation 
— — — — — — —
Contributions from key figures in the churches, academia and wider civic society as well as senior republican figures