25 November 2021 Edition
The shame of our linguicidal state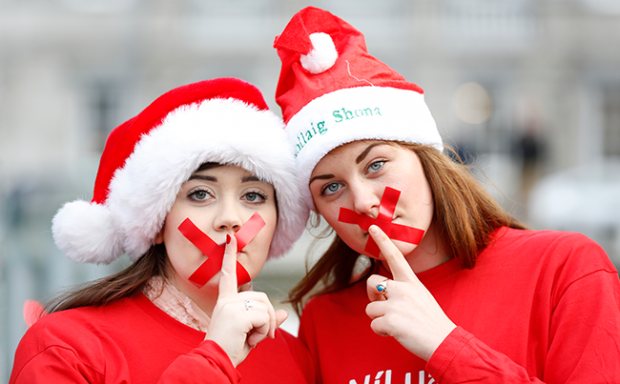 The Irish Government fights for English-only language policy, even as EU set to make Irish fully official in January 2022
It is almost unheard of for a senior member of the judiciary to intervene in public debate. Judges today tend to value the independence of their role and steer clear of anything that could be considered political.
You would think, therefore, that when a respected senior judge of the Court of Appeal like Úna Ní Raifeartaigh thought it necessary to publicly suggest the courts system is causing harm to the very soul of the nation by treating Irish speakers unequally – going so far as to invoke the term 'linguicide' – that civil society, the media, and government would take this very seriously indeed.
Sadly, though covered by Irish language sites like Tuairisc.ie in February 2020 and raised repeatedly by Sinn Féin's Aengus Ó Snodaigh TD during the Dáil debate on the Official Languages (Amendment) Bill earlier this year, Breitheamh Ní Raifeartaigh's words were widely ignored. This was partly due to timing – Covid-19 arrived to dominate news that month and ever since – but it was also due to sheer apathy.
In the 26 County state, we have come to expect Irish speakers being treated worse than English speakers. 
Judge Ní Raifeartaigh referred in a judgement to the 'surprising intolerance' Irish speakers face, but the harsh reality is that it does not come as a surprise at all – the colonial mentality has been so ingrained in us about the inadequacy of our own language and culture, despite its legal or constitutional status, that we assume it is natural to force English on everyone, and tend to treat those who refuse to comply as cranks out for trouble.
Even in Gaeltacht areas, where the state has the definitive aim of preserving Irish as the spoken language of the community since independence, successive neoliberal governments have gutted essential services of Irish-speaking personnel. These services include Gardaí and speech and language therapists for children. The mantra is that if you want something, you must switch to English to get it and the results can be seen in the decline of daily Irish speakers in the Gaeltacht which experts warn could lead to Irish dying off as the spoken language in even the strongest Gaeltacht communities this decade.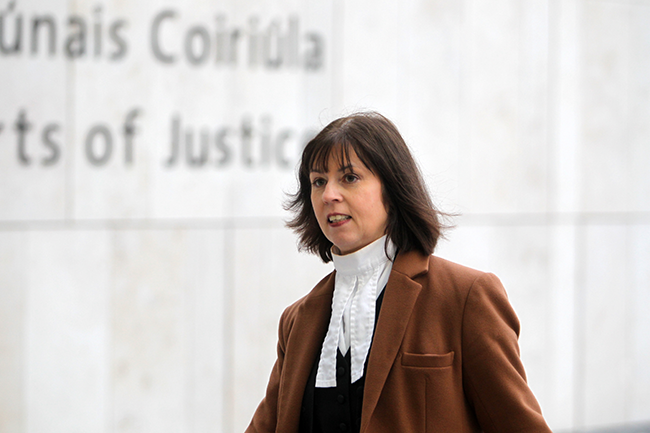 • Úna Ní Raifeartaigh
Far from being a 'natural' language shift, this is the result of deliberate state policy that has survived with only minor alterations since British rule: to impose English as the only option for interacting with the state and eradicate non-conformity.
When the state joined what is now the European Union, for example, it was our government that sought a reduced status for Irish, not due to reluctance or pushback to our language from any other member state, but simply because our government prioritised English.
It took years of street demonstrations and campaigning by grassroots activists, including a language strike in the European Parliament by then-Sinn Féin MEP Liadh Ní Riada in 2015, to go from there to where we are now. Irish is an official language of the European Union and will be treated equally to all other 23 official languages as of January 2022.
This means more job opportunities and rights in the EU institutions for Irish speakers, but it also means that before even being debated or agreed, proposed legislation drafted by the European Commission will be deposited in the library of the Houses of the Oireachtas in Irish as well as English from January.
Next to them on the shelves, bills and acts produced by the government in Dublin will only be available for the most part in English. Despite court rulings that acts must be provided in Irish and English after enactment, the Oireachtas translation services face a massive backlog of legislation yet to be translated. It is not even possible for TDs to propose bills or table amendments in Irish aside from exceptional bilingual bills; the general rule is that it must be in English.
As if this is not an embarrassing enough indictment of how the state treats what its constitution refers to as its 'first official and national language', we now face the farcical situation of the government going to court to block any requirement to treat Irish on an equal footing with English.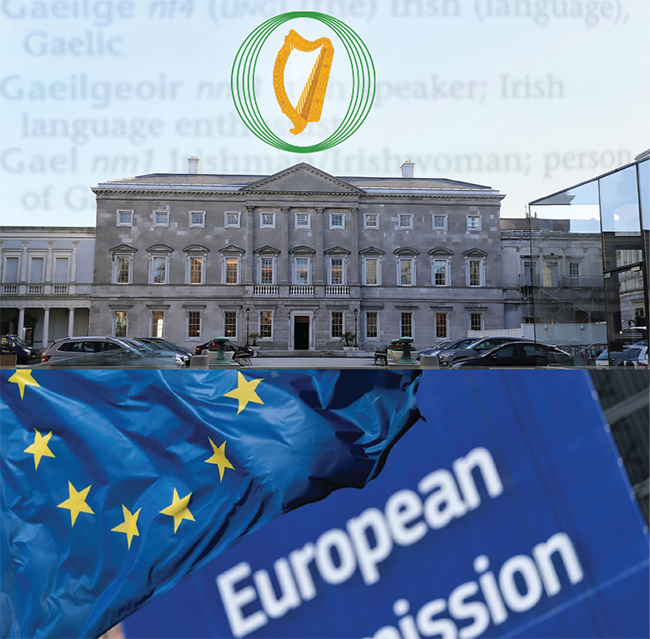 • EU legislation will be in the library of the Houses of the Oireachtas in Irish and English, while bills and acts produced by the Dublin government will only be available mostly in English
Both the courts system and the European Union have come to serve as useful tools for Irish speakers seeking to secure their rights. A recent High Court decision found that the Department of Agriculture, Food and the Marine was in breach of an EU directive by requiring animal medicinal products to be labelled in English only. This was a landmark case in that it was the first heard before the Court of Justice of the European Union in Irish, which provided the opinion upon which the High Court decision was based. 
Rather than accept the decision and afford Irish equal respect, the Dublin government has appealed the ruling, against outcry from Conradh na Gaeilge, partly in an effort to delay accepting the verdict until changes to EU law give them more leeway to continue to impose English-language-only requirements on labelling, as is also the case for products in shops more generally.
This latest example of the 26 County government fighting for the right to treat Irish as subpar to English comes despite pledging publicly to be committed to its promotion. We saw Gaeltacht Minister of State Jack Chambers embarrassed into adopting a host of Sinn Féin amendments to protect Irish-speakers' rights and provide adequate services as Gaeilge in the Gaeltacht after 25 hours of Dáil Committee debate earlier this year, but yet again we see evasive wording that could see nothing change until it is too late, if at all.
In the meantime, we can rely on Fianna Fáil, Fine Gael, and the Greens to accompany their béalghrá for their language with legal challenges aimed at continuing to deny equal treatment to Irish speakers and to keep the linguicide going. 
Eoghan Finn is a Sinn Féin Parliamentary Assistant working on Gaeilge, Gaeltacht, Arts & Culture policy