25 November 2021 Edition
Wales shows the way on language standards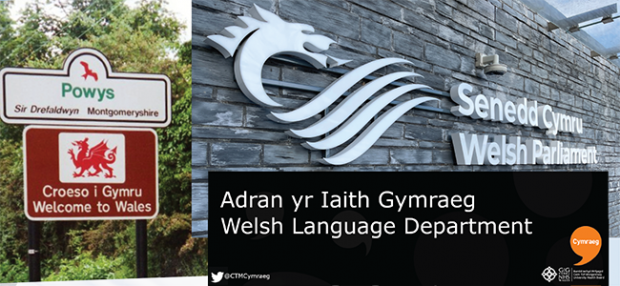 Welsh Language Commissioner Aled Roberts explains how a model of language standards transformed the consistency and quality of how public institutions provide Welsh language services.
A few weeks ago, I had the pleasure of giving evidence to the Dáil. Evidence which will hopefully benefit the Irish government as it introduces new language legislation to protect the rights of Irish speakers to use the language.
The session was an opportunity for me to share information, evidence, and views on how things work this side of the Irish Sea. Most of what I had to say focused on the model of language standards introduced in Wales in 2011, and implemented by organisations since 2016.
Before the introduction of Welsh language standards, public organisations in Wales operated a system similar to that in Ireland, the 'language schemes'. Organisations themselves were responsible for drafting these schemes and for deciding what they were committed to do in Welsh. This, of course, led to a situation where the availability and quality of Welsh language services was inconsistent from organisation to organisation and where people's experiences varied greatly depending on which part of the country they lived.
Introducing the model of language standards completely changed this picture. It is now the government, not the organisations, responsible for drafting the duties. The Senedd approves standards regulations, and once it has given its consent, it is my role as Commissioner to set and enforce the duties on organisations.
The basic principle of the standards is to ensure that the Welsh language is treated no less favourably than the English language and to facilitate and promote it. At the outset, it was easier for organisations in areas where there is a high density of Welsh speakers to comply with the duties, because a high proportion of their staff could speak the language and much of the work already took place through the medium of Welsh naturally. However, over the past five years, as organisations put arrangements in place, significant changes have been seen in the availability and quality of Welsh language services in areas where there is a smaller percentage of Welsh speakers. 
Take my home county of Wrexham as an example - set in the northeast of Wales, bordering with England. According to the 2011 Census results, some 13% of Wrexham's population speak Welsh, a figure which is lower than the national average of around 20%, and significantly lower than in some counties in the west where up to 65% of people speak Welsh. Historically, very few people in this area would have expected to be able to receive services in Welsh. There were also very few opportunities for young people leaving the Welsh-medium schools to use the language in the workplace if they stayed in the area.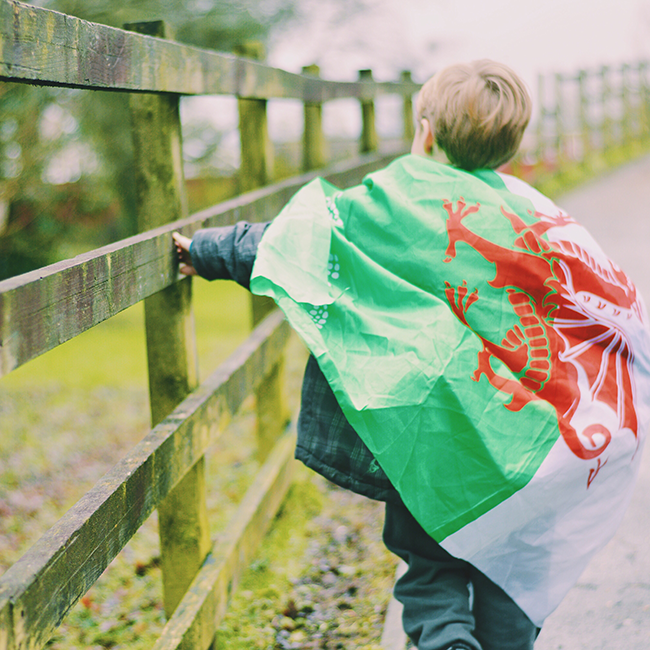 There has been a real shift since the introduction of standards. Over the past five years, Welsh language services are available much more consistently than they were in the past. You don't have to wait longer for a Welsh language service and Welsh has become a valuable skill for pursuing a career in a range of organisations – from the county council to the health service, for example.
This is a common pattern across Wales and annual survey data supports this finding. An opinion poll of Welsh speakers published in September this year shows that 82% agreed that they are usually able to deal with public organisations in Welsh if they wish to do so and that 70% agreed that the Welsh language services of public organisations are improving.
As organisations think differently and innovatively about how to comply with the standards, the aim is to see behaviour change among service users, and that they will regain confidence in the language and increasingly begin to use it in different aspects of their lives. 
Not everything is plain sailing of course and failures do happen. These can be failures that I or my team of staff encounter when we are monitoring how organisations perform or failures that are brought to my attention through complaints by the public. I receive complaints about compliance with Welsh language schemes too, but it's a poor process from a citizen's perspective. Under the standards process, an individual has the right to complain directly to me from the outset and to have his or her complaint considered.
Under the language schemes system, the Welsh Language Commissioner can conduct investigations and make recommendations for improvement. With standards, the Commissioner has legal powers and a range of sanctions to enforce compliance. 
A little over ten years ago, when politicians, lawyers, civil servants, and academics in Wales were debating the proposed Welsh language legislation, the standard setting and enforcement model being presented was unprecedented.
No other country in the world had gone down this route of language standards, so we had to find our own way. There have been some bumps in the road, but evidence proves that the new system is now taking root and that the experiences of Welsh speakers are improving. It is a pleasure to be able to share some of the lessons we have learned with other countries. I understand that the model proposed in Ireland is somewhat different to our own but can only hope that the position of Irish is strengthened to the same extent. Go n-éirí leat!
Aled Roberts is the Welsh Language Commissioner and a former member of the National Assembly for Wales. 
An Phoblacht was saddened to hear today of the passing of Welsh Language Commissioner Aled Roberts. He championed language rights in Wales showing what could be done in Ireland.