3 December 2021
We are outraged at Government's lack of action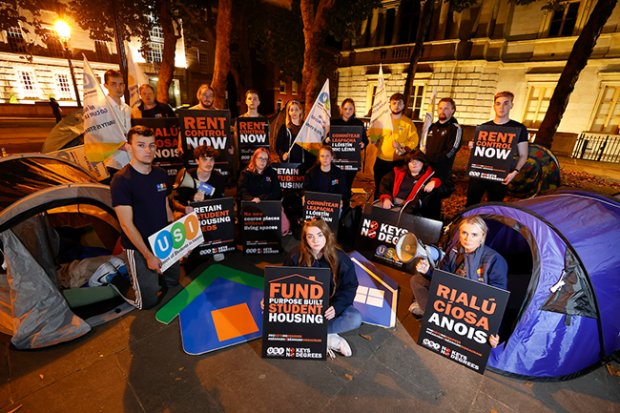 Students across Ireland showed their anger and frustration at the soaring cost of higher education at three Union of Students in Ireland-organised protests over three days in November.
With Government showing no signs that it plans to reduce the Student Contribution Charge, or address the student accommodation crisis, USI launched the Cost of College campaign.
Cost of College has two main aspects: the 'No Keys, No Degrees' campaign which was launched in late September in reaction to the disastrous student accommodation crisis, and F*ck the Fees, which aims to show the level of anger students feel towards the €3,000 Student Contribution Charge.
The first big actions of the Cost of College campaign were three regional student protests, that took take place over three days in Cork, Dublin and Galway city centres on November 22, 23 and 24.
Students have been angry for some time about the huge cost of getting a higher education in Ireland, and coming out of COVID-19, students are nothing short of outraged. USI, SUs and students across the island feel that students were scapegoated, and their sacrifices diminished throughout the pandemic. 
As this academic year got underway in September, Students' Unions across Ireland were supporting thousands of students who could not find a place to live and many SU Officers reported to USI that they were each working with hundreds of students who felt they had nowhere left to go in their search for accommodation.
This led to USI announcing that the student accommodation crisis is quite possibly the worst it has ever been due to both a lack of affordable accommodation as a result of the pandemic and the lack of investment in affordable Purpose-Built Student Accommodation.
After seeing no response from Government to actively tackle the crisis which left many students at risk of dropping out of college, deferring, or sleeping on friend's couches, USI and student representatives from across the island slept out overnight outside Dail Eireann to kick-off the 'No Keys, No Degrees' campaign.
This campaign aims to highlight how without a place to live, many students are being locked out of the third-level system and will not be able to get their degrees. We showed the urgency of the student accommodation crisis and how many students it is impacting. Students need to have guaranteed places to live while at college and shouldn't be paying the price of a negligent Government that has done nothing effective to alleviate the stress of the student accommodation crisis.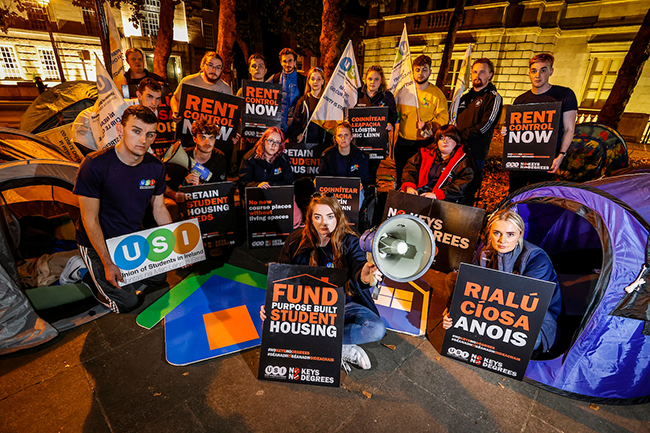 We are outraged at the lack of action, or it seems even interest, from Government on the disaster that is the situation facing students looking for accommodation. The situation has been bad for several years, but after years of inaction from Government and the COVID-19 pandemic, it is an absolute mess. Horror stories of students sleeping on couches, living in hostels and an SU foodbank running out highlighted the hardship many students face.
And Budget 2022 confirmed our view that this Government has no interest in addressing the root causes that prevent access to education, and meaningfully supporting students through college.
With no deduction made to the Student Contribution Charge and no significant announcement on student accommodation or a plan to publicly fund third-level education, the Government has told students that they are not interested in making the changes needed to open access to higher education.
USI has highlighted time and time again that students need to see the end of the €3,000 Student Contribution Charge and a plan made to implement a publicly funded system of third-level education. In our Pre-Budget Submission, USI outlined that we wanted to see a three-year plan for the abolition of fees, with a €1,000 reduction made this year and the same again in the next two budgets.
How could students not be outraged? These three regional protests are a chance for students to get out show the level of anger and frustration they are feeling. Ahead of the protests, USI will travel around the country with a Cost of College Roadshow to talk to students on the ground about the campaign and ensure their stories and views are represented in the actions. Enough is Enough – students deserve better!
The Main demands of the Cost of College campaign are:
Abolition of the €3,000 student contribution charge
Reform of the SUSI grant system to ensure that students are fairly assessed, and the income thresholds increased
Eradication of all financial barriers to accessing higher and further education, including but not limited to student contribution charge, tuition fees and other hidden costs
Funding and a plan to develop more affordable Purpose-Built Student Accommodation
Legislation and other necessary action to retain student accommodation beds
Rent controls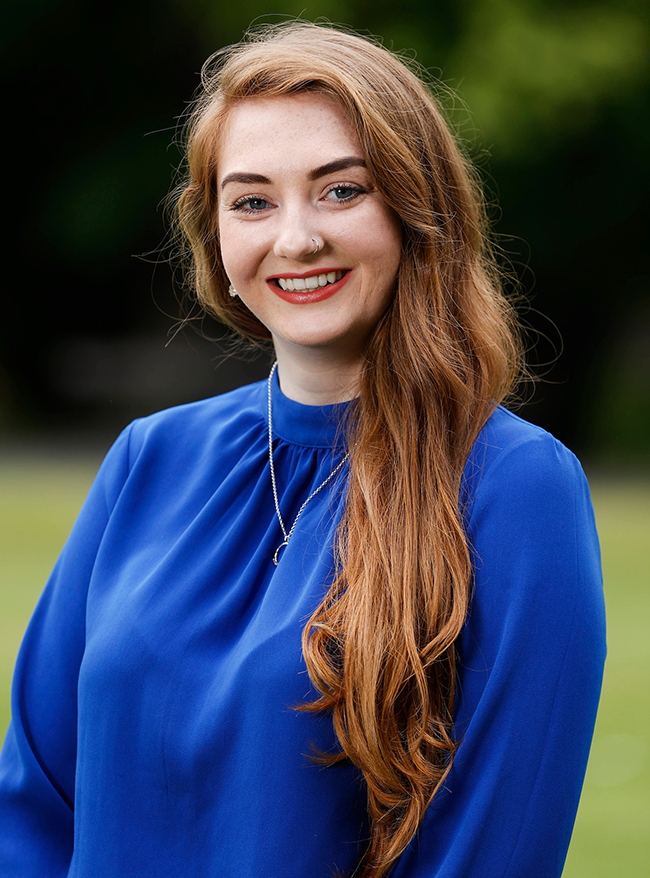 Clare Austick is USI President
An Phoblacht on Twitter

An initiative for dialogue 
for reconciliation 
— — — — — — —
Contributions from key figures in the churches, academia and wider civic society as well as senior republican figures