14 November 2021
Tadhg Barry - 100th anniversary
Remembering the Past
TADHG BARRY was one of the last people killed by the British forces in the revolutionary years. Just some three weeks before the signing of the Anglo-Irish Treaty in 1921, he was shot through the heart on 15 November by a British sentry at Ballykinlar internment camp in County Down.
Born to a working-class family in 1880, around 1909 his interest in journalism was becoming recognised. He became a staff writer on the Cork Free Press (1910-1916) as a direct competitor to the Redmonite Cork Examiner. Barry specialised in GAA affairs and wrote under the pen-name of 'An Ciotóg'.
Tadhg was to commit himself to the idea of a free Ireland and the ideals of James Connolly. He was a founding member of and secretary to Sinn Féin in Cork (1906-08) and prominent within the Cork branch of the Irish Transport & General Workers' Union. As a founding member of the Cork corps of the Irish Volunteers in 1913, he became an officer, having had previous experience from training of Fianna Éireann in Cork from 1911 alongside Tomás MacCurtain and Seán O'Hegarty.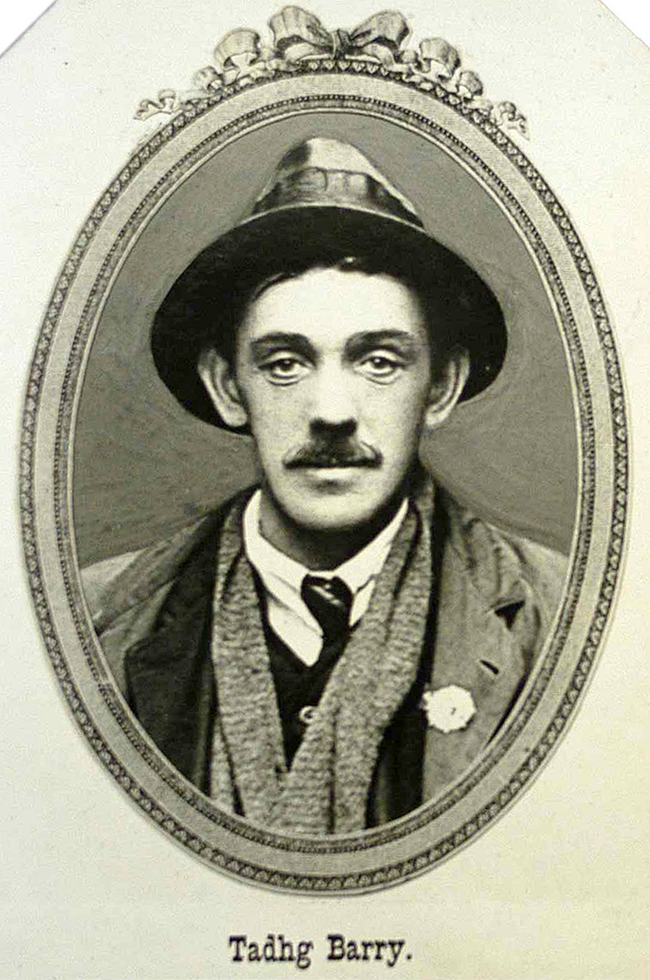 Tadhg shared a platform with James Connolly in Cork on two separate occasions and was on active service during the 1916 Rising. He was selected Cork delegate to the historic Sinn Féin convention in the Mansion House in October 1917.
During this period he kept up his writing and was a regular for his union paper, 'The Voice of Labour', on topics of workers' rights and the way forward for society. In 1916, he had the first descriptive book on hurling published, 'Hurling and How to Play It'. Barry also wrote poetry and had several collections published, including 'Songs and Rhymes of a Gaolbird', published shortly after his release from prison in 1917 for delivering a seditious speech. Be was released early after a hunger strike. 
By early 1918 he had a weekly column with 'The Southern Star'. In May 1918, he was arrested again by British forces as part of Dublin Castle's so-called 'German Plot', which falsely claimed a rising was being planned between Sinn Féin and Germany. Barry was one of the senior republicans picked up across Ireland and the only republican lifted in Cork. Upon his release in 1919 he became full-time branch secretary to the ITGWU in Cork and was to the fore in the farm labourers' widespread actions for a decent living wage between 1919-1920 and also the docks strike of 1920.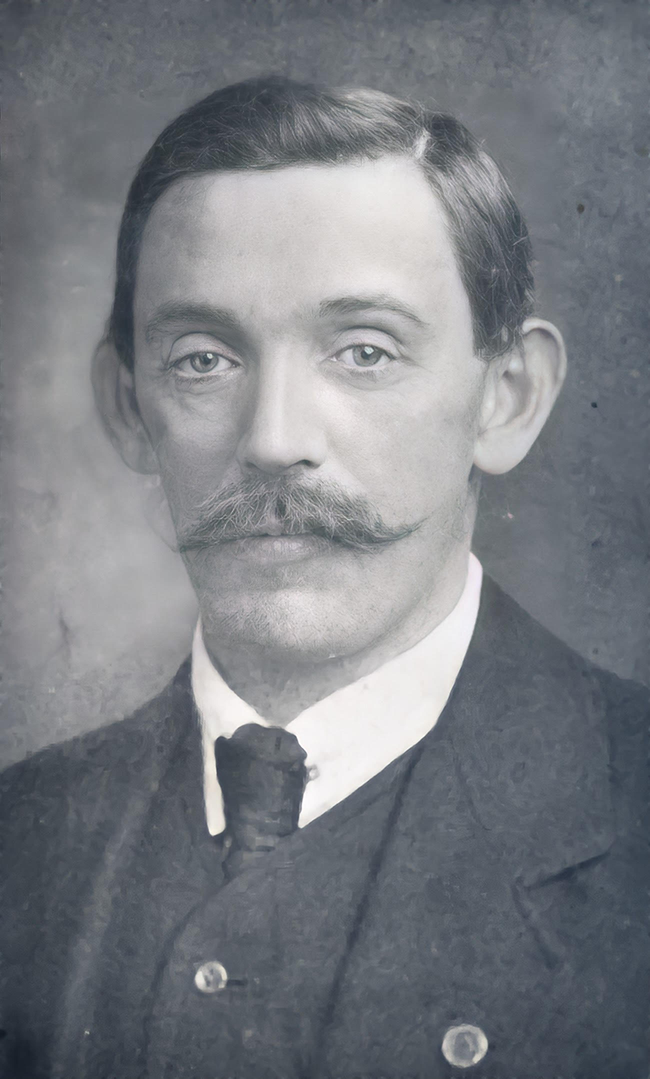 Elected an alderman in the 1920 municipal elections which achieved the first republican Corporation of Cork, he won on a joint ITGWU/Sinn Féin ticket, representing the Sunday's Well and Blarney Street areas, alongside his comrades Lord Mayor Tomás Mac Curtain and Terence MacSwiney.
1920 also brought new British tactics and the  lack and Tans and Auxiliaries were set loose on Cork City. Both the City Hall and the ITGWU offices on Camden Quay were targeted and gutted.
Following the cowardly murder of the Lord Mayor of Cork, Tomás Mac Curtain, in the family home and the death of Terence MacSwiney on hunger strike in Brixton Prison in London on 24 October, the Corporation gathered at the Courthouse to elect a new lord mayor. Barry and eight other councillors were arrested. He was transported to Ballykinlar internment camp in County Down. Here he was in the company of 2,000 other freedom fighters.
Even though he was incarcerated, he kept busy and spent much of his time teaching fellow detainees Irish. He was noted for flying the red flag over his barracks, to the great annoyance of the British. On 15 November 1921 whilst saying farewell to comrades leaving the camp, Tadhg was slow to walk back and was shot through the heart by a sentry.
Tadhg's funeral was the largest ever seen in Cork and en-route over 30,000 marched behind his coffin in Dublin. Almost all public bodies in Ireland passed a resolution of sympathy. Cork was closed down and the cortege was led by the Cork IRA withTDs, lord mayors and representatives from many other cities and towns in attendance. Michael Collins was there too even though he was the deputy chief negotiator for the Irish delegation in the talks with the British government then taking place in London. 
The funeral demonstarted the immense respect for Tadhg Barry and his work for national freedom and social justice. He died 100 years ago on 15 November 1921.