23 October 2021
Frederick Douglass honoured in Dublin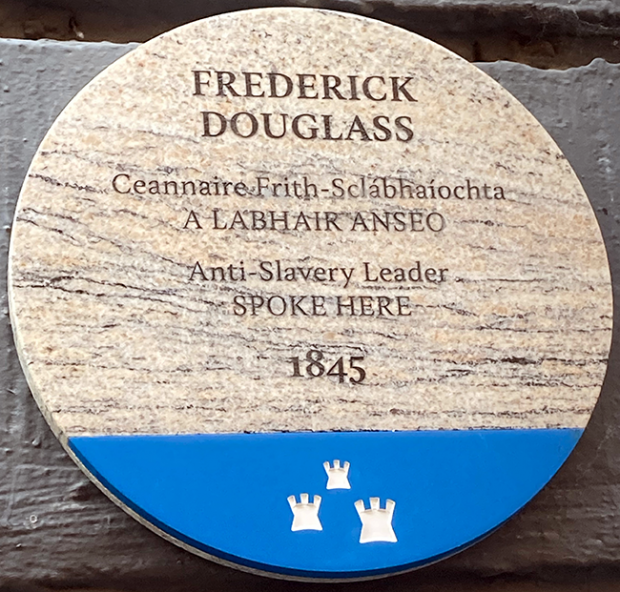 The great African-American anti-slavery leader Frederick Douglass was honoured in Dublin on 21 October with a City Council commemorative plaque on one of the buildings where he spoke when he visited Ireland in 1845.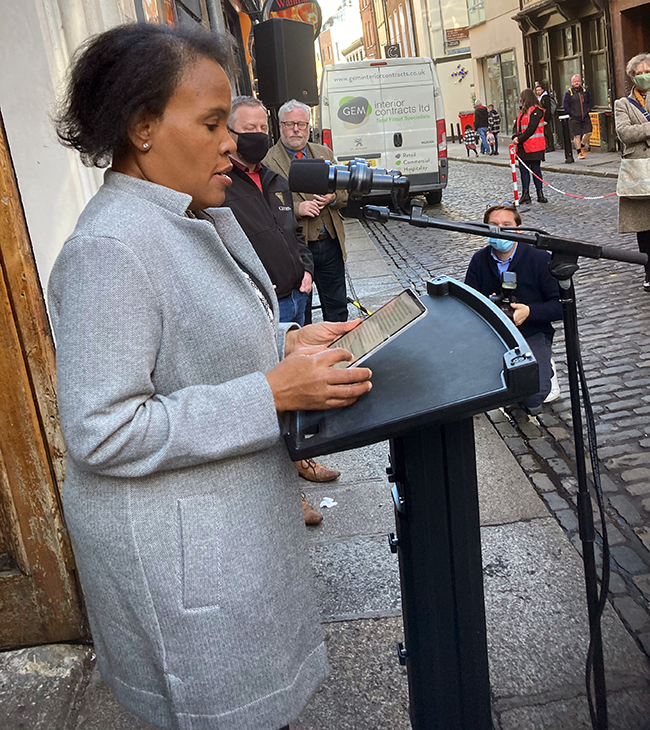 Cecelia Hartsell
An escaped slave who liberated himself, Douglass became the national and international voice of his people. He was greatly influenced by his Irish visit. Writing of the welcome he received, he said he was treated "not as a colour but as a man". Historian and author Cecelia Hartsell spoke of Douglass's life and his visit to Ireland.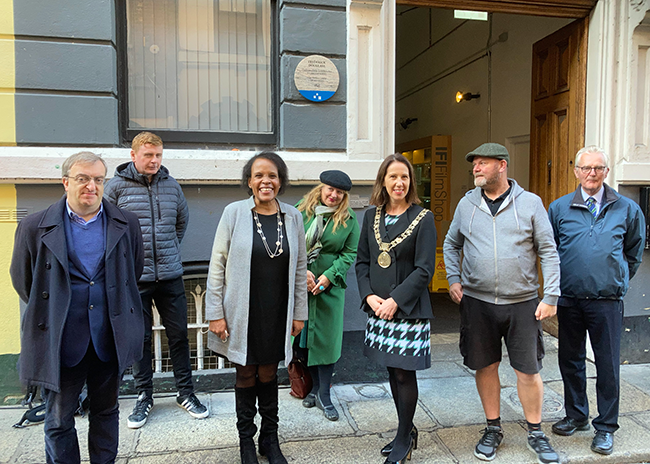 The plaque was unveiled by Ardmhéara Bhaile Átha Cliath Alison Gilliland. Thanks were recorded to the Irish Film Institute (IFI) for facilitating the plaque on its building, the former Society of Friends meeting house. It was also formerly the Eagle Tavern where the Dublin United Irish Society was founded in 1791. Margaret Kelleher said the IFI was proud to have the plaque so prominently on their building.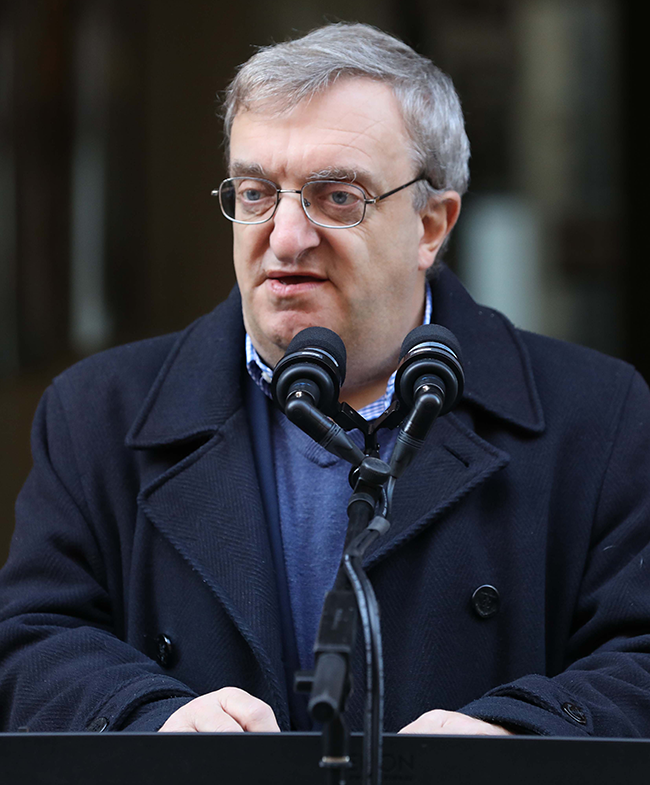 Sinn Féin Councillor Mícheál Mac Donncha
As the proposer of the plaque and as Cathaoirleach of the Commemorations Committee, Sinn Féin Councillor Mícheál Mac Donncha said:
"This plaque to Frederick Douglass sees the great African-American anti-slavery leader recognised by our City for his immense contribution to human liberty and progress. It is appropriate that this site links the United Irish Society which met here in the 1790s, the Society of Friends which hosted Frederick Douglass and still meets on this street, and the Irish Film Institute, a cultural hub of Dublin. Acts of commemoration such as this serve to remind us that while slavery was abolished in the United States, racism persists and needs to be opposed vigorously in all countries including our own."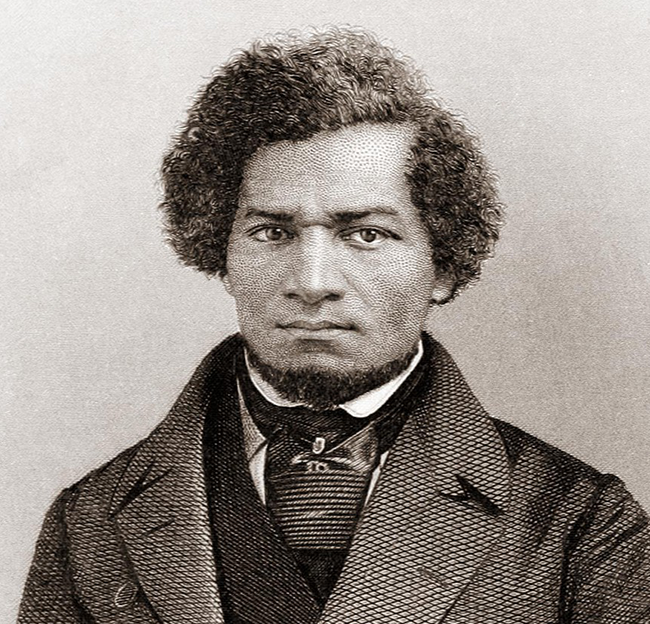 Frederick Douglass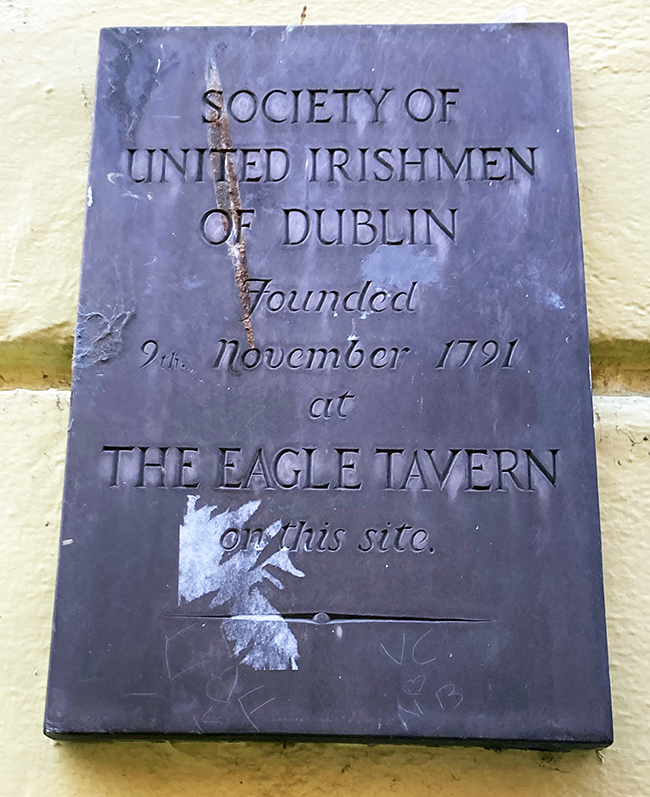 An Phoblacht on Twitter

An initiative for dialogue 
for reconciliation 
— — — — — — —
Contributions from key figures in the churches, academia and wider civic society as well as senior republican figures