8 October 2021
Patrick Murphy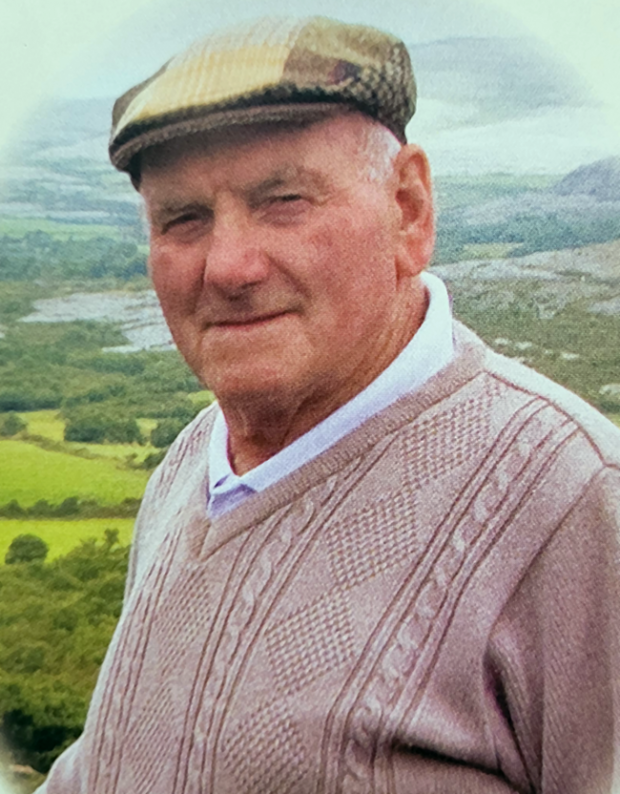 Fermanagh republicans were saddened by the death on 9th August of veteran republican Patrick Murphy from Clonliff, Macken, near the Lough Erne shore in the west of the county.
A quiet, unassuming man, Patrick was a deeply committed Irish republican with a record of activism stretching back to the Border Campaign of the 1950s.
Born in 1933, the son of Charlie and Mary Ellen Murphy, Patrick farmed all his life, also working as a digger driver.
An accomplished footballer, playing for Fermanagh and Kinawley in the 1960s, Patrick also developed a deep interest in local history and culture and in particular, the ancient tradition of mumming. He was well known for weaving and fashioning the iconic straw masks and accompanying costumes worn by Fermanagh mummers.
Patrick also had a keen interest in traditional Irish music, attending many fleadhs over the years.
A solid and dedicated Irish republican, Patrick was admired and respected by republicans throughout Fermanagh for his quiet but determined activism.
During the IRA's Border Campaign, Patrick had been a close personal friend and comrade of Volunteer Patrick McManus, the former OC of the IRA in South Fermanagh who was killed in an explosion on the border, near Swanlinbar, in July 1958. Patrick was for many years the caretaker of the fine monument erected in memory of his friend at the spot where he died.
Patrick's dedication to the republican cause never wavered over the decades and he was viewed as a deeply trusted, reliable and highly dependable man by his republican comrades in Fermanagh. 
• Patrick Murphy (left) with John Owens at the monument erected at the spot where Volunteer Patrick McManus was killed
For many years, along with Marty Crudden, Patrick was a familiar figure at Kinawley Chapel gate where he sold An Phoblacht/Republican News every week.
Patrick was very prominent during the campaigns around the H-Block Hunger Strikes of 1980 and 1981 and he played an important role in the historic election of Bobby Sands as MP for Fermanagh/South Tyrone. 
Along with Eamon Corey, Patrick organised fundraising for the Fermanagh Republican Prisoners' Dependents Fund and both men were described affectionately in the area as the 'bagmen'. Patrick was also a Trustee of Iar Chimí Fear Manach, the Fermanagh ex-prisoners group which secured capital funding for the republican ex-prisoners' centre in Enniskillen.
At his requiem Mass, Patrick's daughter Geraldine described her father as "a proud Irishman and a man of the land." He is survived by his wife Rhoda, sons Cathal, Barry and Padraic, daughters Geraldine and Rhoda, sister Bridget and brother-in-law Tom.
Patrick will be sadly missed by his family, friends and republican comrades. His love of his country, his native county of Fermanagh and its people will long be remembered.
I measc Laochra na nGael go raibh sé. Suaimhneas sioraí dá hAnam dílis.
An Phoblacht on Twitter

An initiative for dialogue 
for reconciliation 
— — — — — — —
Contributions from key figures in the churches, academia and wider civic society as well as senior republican figures