10 September 2021
Sinn Féin to table no confidence motion in Simon Coveney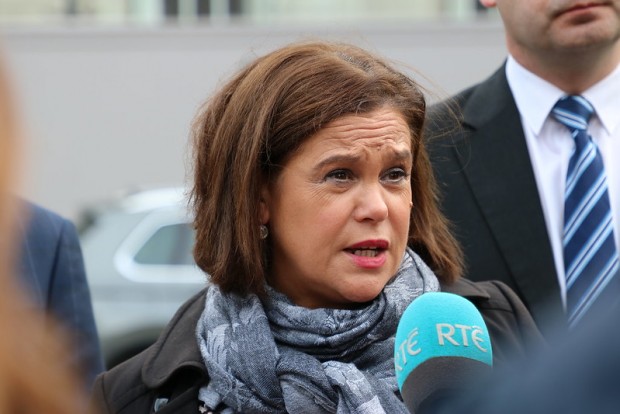 Sinn Féin is to table a no confidence motion in Minister for Foreign Affairs Simon Coveney. Speaking to Morning Ireland Sinn Féin TD for Cavan-Monaghan Matt Carthy said the party was left with no other option, and "if Micheál Martin won't hold Ministers to account, Sinn Féin will."
The party's Agriculture Spokesperson and PAC member said it was this kind of lacklustre, absent leadership from the Taoiseach that has further escalated the crises in housing and healthcare.
The motion comes after the fallout of former Minister Katherine Zappone's 'appointment to a UN special envoy role was seen as blatant cronyism by Coveney. Sinn Féin President Mary Lou McDonald earlier this week said that, "This was cronyism pure and simple. It goes to the heart of how politics has been conducted in this state for decades, and it is why we have bad government after bad government".
Sinn Féin TD and Public Accounts Committee member Matt Carthy
Carthy echoed this saying that the appointment procedure did not meet the standards expected for good practice in government.
Fianna Fáil leader and Taoiseach Micheál Martin has come out defending Minister Coveney, despite having already conceded that the Minister behaved in a manner that was wrong and said he expects Fianna Fáil TDs to stand by the Fine Gael Minister.
Meanwhile Sinn Féin president Mary Lou McDonald has said that the Taoiseach's attachment to and tolerance of old style naked cronyism "leaves us with no option but to move a no confidence motion in his Minister."
The motion will be heard next week upon the return of the Dáil from its summer recess.
An Phoblacht on Twitter

An initiative for dialogue 
for reconciliation 
— — — — — — —
Contributions from key figures in the churches, academia and wider civic society as well as senior republican figures