20 May 2021 Edition
The power of art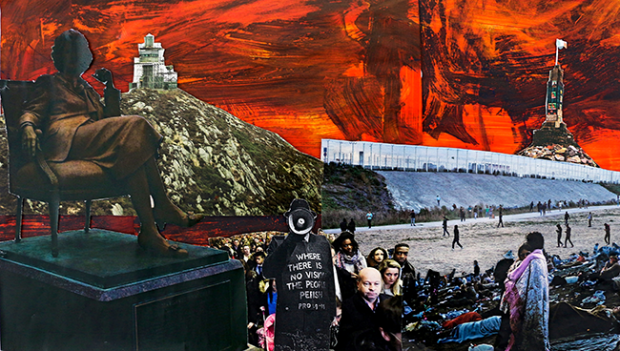 So many artists of my generation believe our art to be activism. There are many reasons for this. The history of artists is shaped by revolution and innovation. Consider the Irish context, the 1916 Rising was precipitated by a cultural revival, re-establishing the imagery and spirit of a nation to the point that many of the leaders of the Rising were cultural practitioners, including painters and poets. 
Then look to the struggle and the role that murals played in spreading the message of republicanism and establishing our heroes and history in the face of oppression. The power of art is well established in republican history. Then consider the past decade and the social change we have seen through marriage equality and abortion rights, two more movements of social change in which young artists played our part in the delivery of a better Ireland. 
For my part, I believe the defining reason so many of this generation of artists view their art as activism is that we have grown up in a time of deep societal upheaval as a result of the 2008 financial crash. Our youth has been dominated by austerity, inequality, unfair working conditions, and an increasingly liberalised economy that sees young people getting the rawest deal with increasing college fees, deteriorating mental health, no prospect of owning our own home, and generally being in a worse financial position than the previous generation. In these conditions, it is inevitable that artists will view their work as a way to highlight and become involved in the political issues of the day.
My own art to date has been inspired by the border. A piece which I began developing in 2018 was inspired by ideas around Brexit, but also Thatcher's shelved plan to rePartition the island and ghettoise West Belfast in the 80s.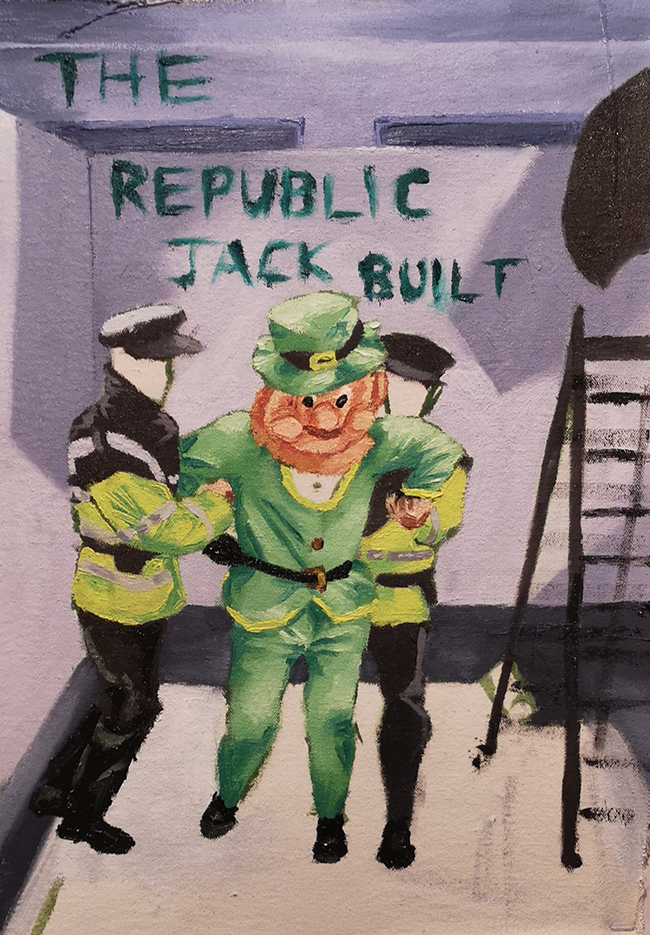 • 'The Republic Jack Built'
The border was naturally a focal point of this artwork given its prominence in our country's history. Partition has been and will be reflected on much this year, the year of its centenary. Many North and South will celebrate this, some of whom will do so while also claiming to be republicans and having stood idly by for 100 years. As an artist and a republican, I have also been reflecting on Partition and thinking what role I can play in righting this historic wrong and prepare for Irish Unity.
Artists have always operated on an all-Ireland basis, both in our practices and on an institutional level. In many ways, it could be argued that institutionally the arts sector is already prepared for Irish Unity. The Arts Council and Visual Artists Ireland for example have never distinguished between those applying to them based on where they come from in the country or limited themselves to applicants from the 26 Counties only. 
If we look at the National College of Art and Design, it has a long and established history of employing artists from the Six Counties to take up positions as lecturers, heads of departments, and director of the college. For my own part, as a Louth based artist, I have exhibited as much work in Belfast as I have in Dublin. My artistic practice is fundamentally all-Ireland in both mindset and practice.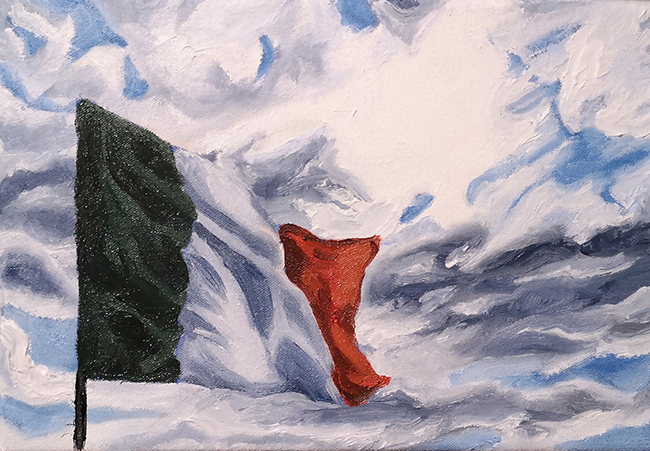 • 'Tricolour' by Lee Hamill
Returning to my role as an activist, what can I do to develop the conversations on Unity? Art is in a unique position to facilitate the conversation, not only on the symbolic level of flags and anthems but on the nuts and bolts of what unity will look like. 
We can address the systemic inequalities in Irish society and the transformative impact that unity can have on that. We can address the broken housing system and how an all-Ireland social housing programme could give young people a chance to have a home of our own. We can address the underdeveloped public transport network which has long been a detriment of a Partitioned island. We can address the unbalanced regional development that has seen many rural communities left behind. 
The arts are best placed to facilitate these conversations due to the sector's open nature that thrives on thoughts and ideas flowing. Change is coming, despite those determined to hold it back, and arts and culture must step up to the plate and play a part in delivering Irish Unity. 
Lee Hamill is an artist and Sinn Féin activist