20 May 2021 Edition
Time for confident leaders and pride of place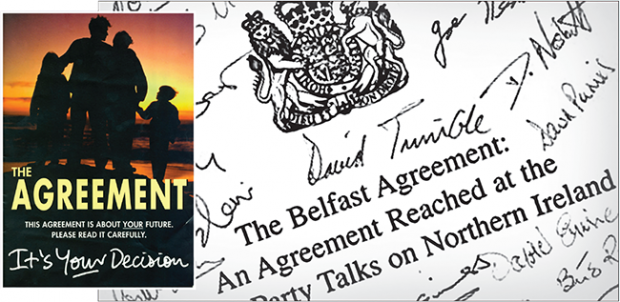 We live in a place unrecognisable from 23 years ago, where the passage of time is only just beginning to heal the hurt and repair the damage. A country where a new generation of young people untainted and often unfamiliar with the past grow up with the same hopes, dreams, and aspirations of their peers in the Republic of Ireland or in Great Britain. A generation of young people who are our greatest asset and our greatest opportunity.
As Warren Buffet once said, "the view in the rear-view mirror is often clearer than the windshield". That being said, 23 years on, and with the benefit of hindsight, I have no doubt we would all do some things differently, better, more informed, and much clearer about the impact and effects of our actions. However, we haven't the luxury of hindsight and rather than pass judgement on the past it will be more constructive if we try to understand what's gone before and put our efforts into building for the future.
Unfortunately, this complex and complicated narrative may never be truly reconciled or resolved, but one thing for certain is that there is undeniably a responsibility to address the issues and concerns, in order to ensure we never repeat the mistakes, in a province once described to me as a place "where it's always easier to remember than to forget".
Relationships and relationship building has never been more important, especially in the wake of Brexit and the Covid pandemic. Circumstances that have set people apart and divided communities has highlighted how it's more important than ever for everyone to demonstrate understanding and the ability to listen to the concerns of 'the others'. 
This is a time for strong leadership, similar to that demonstrated in 1998 by leaders committed to a peace process, undeterred by criticism and confident in their beliefs to make big decisions in a time where compromise ultimately demonstrated strength. Signing off an agreement to end the violence and unrest whilst setting the foundations for a shared future built on mutual respect and parity of esteem, for all. 
Our current leaders are at a point where difficult decisions will have to be made and the implementation of legally binding agreements will present challenges that will take renewed commitment from British and Irish Governments, as well as political parties north, south, east, and west.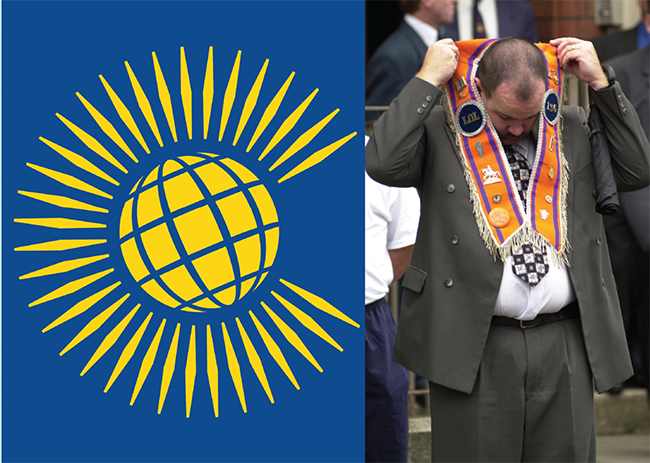 • Commentators proposing re-joining the Commonwealth or making the Twelfth of July a holiday in order to 'appease the unionists' just don't comprehend the situation
Building relationships across an island, and between two islands with a complete understanding that there are diametrically opposed positions, can only succeed with respect and a capacity to listen to each other and a comprehension that it is okay to 'agree to disagree'. Indeed, it's the lack of genuine understanding that potentially presents the biggest challenge, either in Leinster House, in Dublin, or in Westminster, in London, where many well-intentioned individuals provide opinion and commentary on a set of circumstances they simply don't understand. A position best served by listening to those with lived experience who do.
However, it's important to note that listening is not the same as hearing, and words falling on deaf ears will achieve nothing.  
It does make me very uncomfortable to listen to some commentators proposing that the Republic need to re-join the Commonwealth or a desire to make the Twelfth of July a holiday in order to 'appease the unionists' and make them feel welcome in a New Ireland, and is something that actually demonstrates that they just don't get it, or comprehend the situation! 
In addition, the ongoing conversation some pundits are pursuing about a new national flag would probably be best addressed by both sides first agreeing to recognise and approve of each other's current flag. When all agree that they are comfortable to hang both ensigns together, thereby demonstrating genuine respect and acceptance of each other, we may have crossed the Rubicon. But is this a bridge too far?
However, new flags, anthems and symbols are much less important than actually respecting and valuing each other's position. Learning about and understanding each other's values and aspirations rather than accepting the stereotypes portrayed through the media as representations of what northern Catholics, nationalists, and republicans are, or what northern Protestants, unionists, and loyalists are. 
More often than not, the perception bears no relation to the reality and merely distorts the message or misleads about a particular view or opinion. For much too long, politicians have failed to listen to all the opinions from many different perspectives, not listening to the genuine concerns of citizens or grasping the issues that really matter in order for politics to deliver solutions to their problems.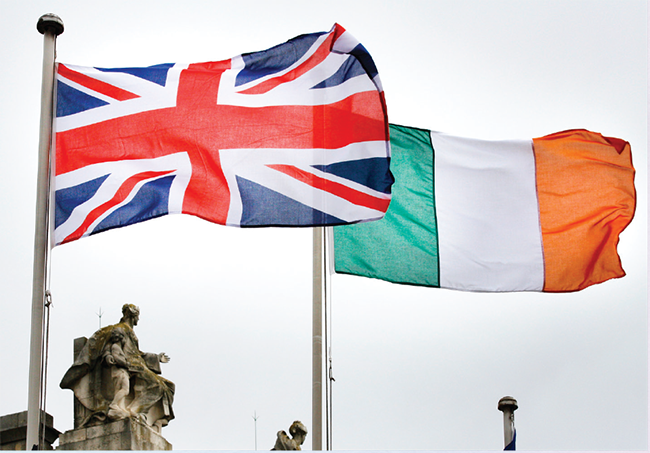 • New flags, anthems and symbols are much less important than actually respecting and valuing each other's position
So where now and what about the future?
It is time for listening and learning and time to open minds to new ideas and different perspectives; time to open doors to build new relationships and encourage new connections.
It is time for republicans to show respect for the union and time for unionists to show respect for the idea of Irish unity even though neither could support the other position.
It is time to get rid of the 'bogeyman' that has cast a shadow over us for so long in the form of the fear and insecurity created by the mistrust of the other. The bogeyman for unionists being the legacy of the troubles and the threat that a 'pan nationalist front' is intent on erasing their culture and identity thereby forcing them to default into a defensive position and never truly engage with their opposition. The bogeyman for nationalists and republicans being the legacy of oppression at the hands of 'the empire', of suppression and inequality in society which for years supported a culture of opposition and abstention, of confrontation and resentment, and hence a lack of sincere engagement.
This is not to diminish or down play the importance and significance of these feelings and emotions, often grounded on genuine fears and concerns and fuelled by actions and activities in a toxic situation that supported an environment of mistrust and generated a political culture of fear and insecurity. 23 years after the signing of the Good Friday Agreement, we all have a responsibility to move on.
This is a period for strong leaders and for transformative leadership but can only happen if everyone shares the vision of a fair and equitable society with opportunity for all, mutual respect and parity of esteem, and an acknowledgement that the work of building relations across the island and between two islands will continue.
A good relationship across the island and between two islands as nearest neighbours will always be essential. This constant will not change.
In conclusion, whether you believe in a republican agenda for Irish Unity, or a Loyalist agenda to defend the Union, or whatever your aspiration in between for Northern Ireland, one thing is for certain, your interests are best served by building a peaceful society in a strong vibrant prosperous economy, with jobs, houses, healthcare, and opportunity for all. In a place where everyone wants to live, work, and call home. 
Ian Marshall is a former Independent Unionist Senator in Seanad Éireann