20 May 2021 Edition
Community Wealth Building – A First Primer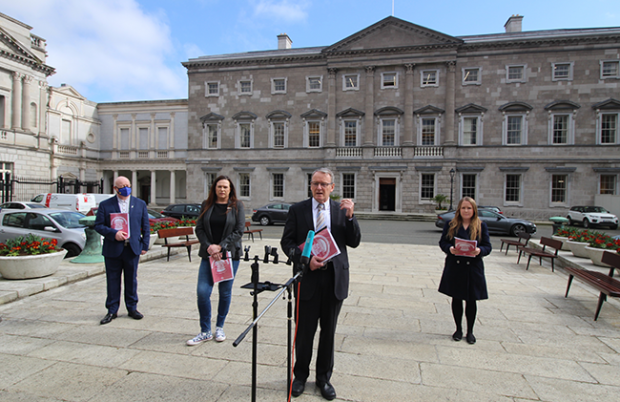 In March, Tánaiste Leo Varadkar celebrated the South's 3.4% GDP growth, stating that we're "the only economy in the European Union, and one of the few economies in the world, which actually grew last year". In fact, we were the fastest growing economy in the world.
For many people, this must have seemed bizarre. Wasn't the economy forecast to contract by 12.4%? Didn't we have the longest lockdown in Europe? Was there not record unemployment (25% Covid-adjusted)? These don't sound like the usual hallmarks of what was, statistically speaking anyway, the best performing economy in the entire world.
What it did speak to, however, is the unbalanced two-tier nature of the Southern economy. The domestic sector, where the majority of workers are employed, really struggled. But the Dublin centric Foreign Direct Investment sector (think pharma and tech) was in rude health. The same regional imbalance is observed in the North, albeit perhaps not as pronounced.
That is why an ambitious and powerful new approach to all-island economic development is required. One that tries to restore regional balance and empower local communities by emphasising local development, living standards and democracy. One that tries to rejuvenate this island in the wake of the Covid-19 crisis and the ongoing climate crisis.
So, in the same month that Varadkar was citing statistics that seemed to be completely detached from the reality of most workers' lives, Brian Stanley TD, Louise O'Reilly TD, Senator Paul Gavan and myself launched our new policy document on Community Wealth Building (hereafter CWB). As Brian said himself, "the current economic model in Ireland isn't meeting the needs of workers, families, and communities across the island".
That's why we believe that a new departure is required. CWB offers an alternative economic model of development. It's a people centric approach which tries to redirect wealth back into local and regional communities. The standard approach to economic development and developer-led regeneration often extracts value from communities. CWB on the other hand helps to develop indigenous assets and leverage existing local and regional resources to the benefit of workers, families, and communities.
It has the potential to fundamentally change how we view wealth creation, how we can bring about a fairer society and a more balanced-sustainable economy North and South. It has already proven its success in regions such as Preston in England, North Ayrshire in Scotland, and Cleveland in the United States. These were regions which for reasons like budget cuts, deindustrialisation and depopulation suffered greatly, but thanks to a CWB approach have managed to quickly turn things around.
Currently, both the North and South are characterised by significant regional inequality. Earnings in Belfast are substantially higher than those in many other counties and regions in the North, and the same goes for Dublin in the South. When we look at levels of productivity, we see similar trends. The economic think tank Nevin Econnomic Research Institute points out that if we take an all-island view and exclude Belfast, then the all-island economy bears a striking resemblance to the famous north/south divide in Britain.
Despite commitments by various administrations in both states to address regional imbalance, progress has been very slow. We believe that our CWB proposal is the missing piece of the puzzle. 
It rests on five key pillars:
Make financial power work for people and local towns by retaining as much of that wealth as we can through local supply chains and targeted procurement contracts.
Work with key institutions (commercial, public and semi-state) to create local employment and set a standard for high quality, sustainable jobs.
Utilise all land and assets in our communities to generate wealth and resources for the people who live there.
Develop an inclusive economy with social forms of ownership like co-operatives.
Reduce our carbon footprint by establishing shorter supply chains and greater local employment.
The way we do this is by focusing on what are called 'anchor institutions'. These are sizeable economy actors who have significant spending power, and which are embedded within local communities. For example, these would be the likes of third-level instructions, county councils, hospitals, healthcare centres, ports, airports, museums and arts centres.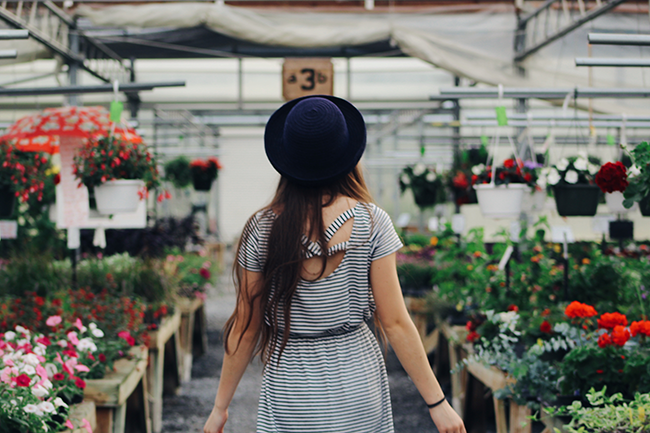 • By encouraging people to spend locally, they support local economic activity, which helps keeps jobs in the community and creates new ones
Their importance is based around the fact that these institutions aren't likely to suddenly relocate, they own sizeable amounts of local property, physical assets and investments. And, most importantly, they are big spenders. Thus, by encouraging them to spend locally, they support local economic activity, which helps keeps jobs in the community in addition to creating new ones. 
This can be done through changes to public procurement rules which support SME participation and help raise labour and environmental standards. In those instances where local supply chains aren't complete, incentives can used to help form local co-operative business which can complete the chain. 
For those who are sceptical about CWB's ability to achieve its aims, we need only look to the example of Preston, which was the region which first created this model. Local spending went from 5% to almost 20% since the introduction of the CWB approach, whilst it rose from 39% to over 72% in the wider Lancashire area. By promoting the use of the living wage in public procurement spending, the numbers of workers earning the living wage increased by 4,000 over a five-year period. So, it's little wonder that Preston was recently voted Britain's 'Most Improved City'.
Moreover, in the recent by-election disaster for Britain's Labour Party, Preston Council bucked the trend where all those Labour councillors who were champions of CWB retained their seats. Their plans for the next 12 months include a worker co-op for taxis, a publicly-owned cinema, and a council-run bank.
CWB is no longer a niche issue. Even mainstream figures like New York Times columnist Paul Krugman has pointed out that, "Although we talk a lot these days about globalization, about a world grown small, when you look at the economies of modern cities what you see is a process of localization: A steadily rising share of the work force produces services that are sold only within that same metropolitan area."
The old economic model has exacerbated inequality and environmental degradation, hurt regional balance, and depopulated rural communities. CWB offers the hope of a brighter, more prosperous and inclusive future. It is time we embrace it. 
Mairéad Farrell is the Sinn Féin TD for Galway West/South Mayo and the party's spokesperson on Public Expenditure and Reform