1 June 2021
Kevin Boyle in discussion with Donegal Sinn Féin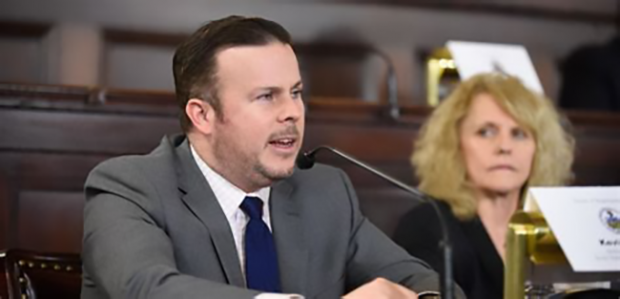 Modern Irish history is as much defined by cyclical emigration as it is by a persistence of conflict. The act of emigration, its causes and the keen sense of loss felt by those who leave, particularly in the first generation, has influenced the literatures, vocations, languages, political leanings and cultures of Irish immigrant communities all over the world. This can be seen most vividly where Irish immigrants settled in greatest numbers: Boston, Philadelphia, New York, Vancouver, London, Liverpool, Melbourne, Sydney and more besides.
The emigration of millions from Irish shores over several generation has also left its mark on the political and cultural realities of this island, leaving us to wonder how different the course of Irish history would be were it not for the prevalence of forced emigration, especially at critical times in our country's history. 
Changing political, demographic and social dynamics of recent years, combined with many decades of strategic and determined campaigning, have significantly increased the level of popular engagement with the debate on Irish unity and independence. 
The constitutional discussion itself is broader now than it has been at any time since partition but a considerable momentum has also emerged behind the campaign for a United Ireland. It is in this context that Donegal Sinn Féin has initiated a series of conversations on the theme of Irish Unity with people from various backgrounds who come from the county or have strong connections to it.
In recognition of the important role Irish America has consistently played in the discussion around unity, the first conversation hosted by Donegal Sinn Féin was with State Representative Kevin Boyle from Pennsylvania.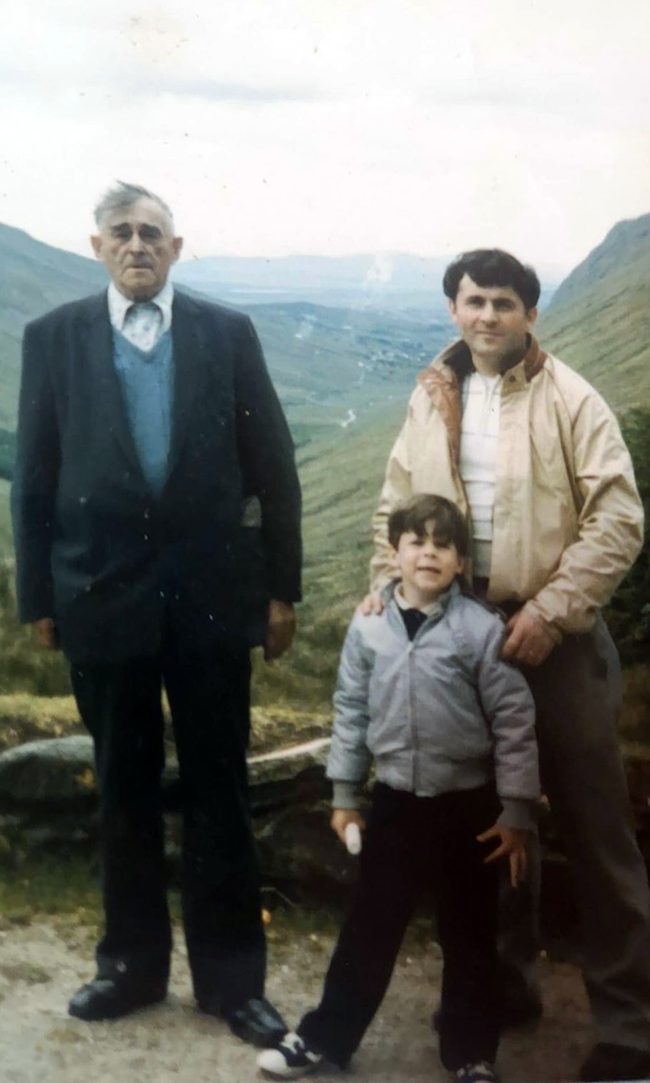 Kevin as a child at the Glengesh Pass (Malaidh Ghleann Gheis) in south Donegal with his father and grandfather Jimmy Boyle, an IRA Volunteer during the Tan War and Civil War periods
Kevin, whose brother Brendan Boyle has served since 2015 as a Democratic member of the US House of Representatives for Philadelphia's 2nd Congressional District, is a son of Irish immigrants to Philadelphia. 
His father was from the Gaeltacht village of Gleann Cholm Cille in south west Donegal while Kevin's mother came from nearby county Sligo. That family story encompasses the Civil War and his grandfather's refusal to apply for the Free State pension, his own father's journey to the USA in the spring of 1970 at the age of 19 and the marches of solidarity for Irish Hunger Strikes in Philadelphia during 1980/81 that Kevin took part in as a young child. 
In an insightful and very personal discussion with Pearse Doherty TD that was moderated by Cllr. Marie Therese Gallagher, Kevin recalled that while he was signing civil marriage documents in Ireland with his wife Caitlyn on Friday 26th November 2010, the counting of votes was taking place in Stranorlar for the Donegal South West by-election. The outcome of that count would see Pearse Doherty elected TD for the first time, a pivotal moment in the electoral growth of Sinn Féin over the past decade.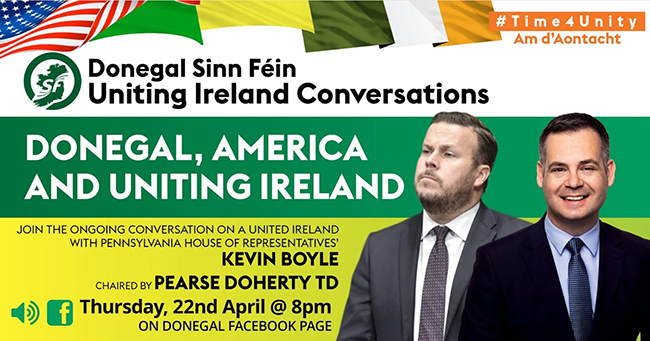 The discussion was wide-ranging and Kevin touched on topics from partition and the counter-revolution, the changing demographics of Philadelphia and the history of Irish-American communities to the campaign for Irish Unity, the Good Friday agreement and the importance of International support for Irish self-determination. He cautioned about the potential for a "project of fear" in relation to Irish Unity and made the point that "we can't allow (anti-Unity voices) to exploit the potential for a loyalist backlash to deny people their right to self-determination and we need to constantly remind people that this is specifically what the Good Friday Agreement calls for."
On the issue of undocumented migrants in the US, Kevin recounted a poignant story of a man from Belfast he came across on the canvass trail in north east Philadelphia who had been in the city for almost 50 years but remained undocumented. "That reality for tens of thousands of Irish-born people is the same", Kevin pointed out "and it links Irish people with many communities of colour, particularly Mexican-Americans and others from Latin America."
From the very birth of modern Irish Republicanism in the 1790s, Irish revolutionaries and radicals from Wolfe Tone and Napper Tandy to Liam Mellows, Nora Connolly and Hannah Sheehy Skeffington have recognised the significance of Irish America in the struggle for Irish Freedom and this remains the case right up to the present day.
To listen in full to this fascinating conversation with Kevin just go to the Donegal Sinn Féin facebook page at https://facebook.com/donegalsf. 
An Phoblacht on Twitter

An initiative for dialogue 
for reconciliation 
— — — — — — —
Contributions from key figures in the churches, academia and wider civic society as well as senior republican figures