11 May 2021
'A day of truth' - Ballymurphy victims and families vindicated
"For five decades they have campaigned with dignity and determination for the truth about what happened to their loved ones and despite all the setbacks they have kept going with such resilience and resolve. Today is their day; it is a day for truth" - Michelle O'Neill MLA
INNOCENT: A Court has vindicated ten people murdered by the British Army in Ballymurphy between 9th and 11th August 1971. 
The Coroner found that the victims – which included a Catholic Priest and a mother of 8 – were "all entirely innocent of any wrongdoing".
Justice Keegan said she hoped the findings would bring some peace to the Ballymurphy families. 
Speaking after the findings were revealed, Joint First Minister Michelle O'Neill said today is a day for truth for the Ballymurphy families.
She told An Phoblacht today: "My first thoughts today are with the families of those killed in the Ballymurphy massacre. All were innocent and today their families have been vindicated.  
"For five decades they have campaigned with dignity and determination for the truth about what happened to their loved ones and despite all the setbacks they have kept going with such resilience and resolve. 
"Today is their day; it is a day for truth," she said. 
She added: "What happened in Ballymurphy was state murder and for decades the British government have covered it up. Now the truth has been laid bare for all to see." 
Fresh inquests into the Ballymurphy killings began in November 2018 and finished in March 2020 with over 100 hours of evidence being submitted. 
British Army paratroopers unleashed a brutal killing spree in the West Belfast community following the introduction of Internment in the north by the unionist government.
Eleven people were killed following the introduction of internment in the north on 9th August when British paratroopers sparked a killing spree in the West Belfast neighbourhood.
Six months later, on the 30th January 1972, 14 people were murdered on the streets of Derry by the same regiment on what became Bloody Sunday.
For 50 years, the families have campaigned for truth and justice in the face of delays and state cover-ups of the truth about what happened to their loved ones.
Today, the victims have been exonerated and the truth finally set free.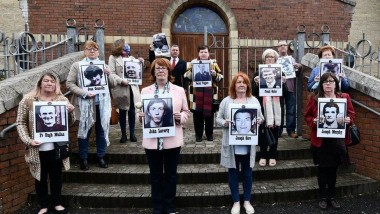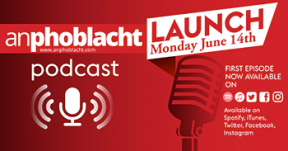 An Phoblacht on Twitter

An initiative for dialogue 
for reconciliation 
— — — — — — —
Contributions from key figures in the churches, academia and wider civic society as well as senior republican figures