26 April 2021
Irish railway workers and dockers defied the British Empire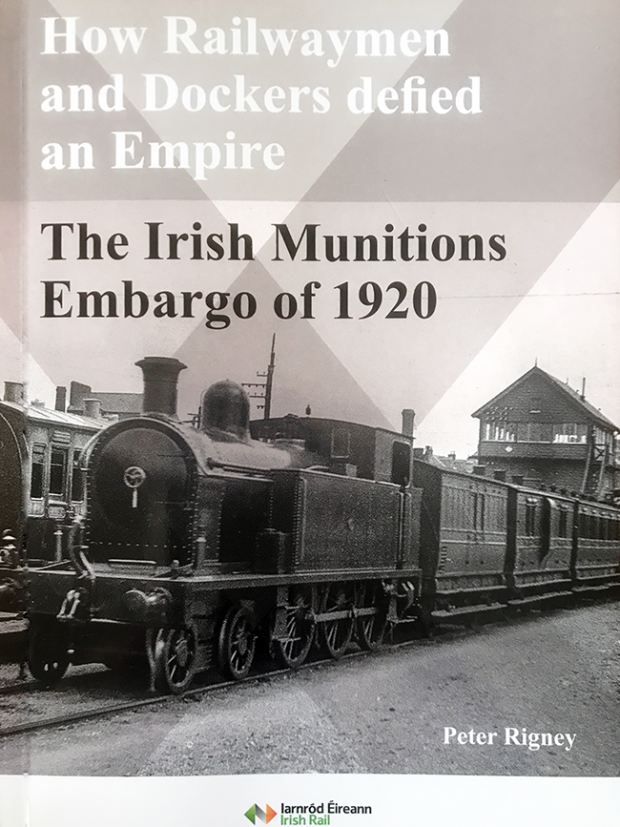 Book review
'The Irish Munitions Embargo of 1920' 
By Peter Rigney, Umiskin Press, Dublin. 
This excellent pamphlet tells the story of how Irish railway workers and dockers paralysed the British war machine in Ireland by refusing to carry its military supplies. 
It all began with one worker, Michael Donnelly, an Irish Citizen Army 1916 veteran. He reported a ship in the Dublin docks carrying military material and urged that it be embargoed. It grew from there, with close co-operation between the unions and the IRA. 
The  boycott went on from May to December 1920 despite dismissals of workers, some of whom were viciously assaulted by British crown forces when they refused to work the trains. 
Only by threatening to close the entire rail system, cutting off food transport, could the British regime end the arms embargo but by then the damage to their war effort had already been done. This indicates the sheer scale and impact of the embargo. 
As we approach the centenary of the Truce and the Treaty this aspect of the struggle deserves consideration when addressing the question: 'Could the Irish side have maintained the struggle if the Truce had ended or had the Treaty been rejected?' For me the answer has to be a resounding 'yes' as the multi-faceted struggle was a mass movement that the British had failed utterly to defeat. What future had British rule in a country where they had to threaten to close down the entire rail system? 
This is a story too little told so far which deserves to be much more widely known.
This book can be ordered at: https://umiskinpress.wordpress.com