9 April 2021
Bobby Sands MP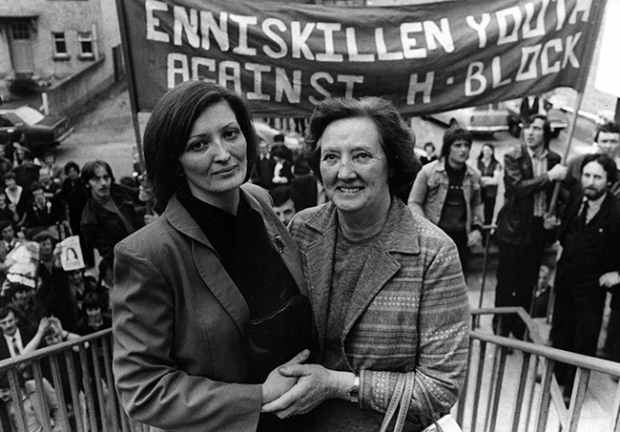 On Thursday, 9 April 1981, Bobby Sands was elected MP for the constituency of Fermanagh and South Tyrone. Sands polled 30,492 votes against unionist candidate Harry West's 29,046. There were only 3,280 spoilt, highlighting the failure of the SDLP's and Austin Currie's attempts to sabotage the campaign.
The count, held in Enniskillen Technical College, had attracted crowds of loyalists in a triumphalist mood, no doubt believing the almost-blanket media assertion that Sands had no chance. However, the realisation set in during the course of the count that Bobby Sands would almost certainly be elected. There was a high turnout and low levels of spoilt votes from SDLP strongholds, both factors that were favourable to Bobby Sands. Slowly the loyalists melted away.
In fact, the press coverage had been so vindictive that veteran republican Kevin Agnew was moved to begin his address to gathered supporters outside the count with the words "fellow terrorists". The crowd reacted instinctively, with huge applause, giving their answer to the lecturing media. The stunning victory prompted a change of heart in some quarters as Austin Currie speculated that it was not, after all, a vote for violence. But Gerry, soon to be 'Lord' Fitt, declared the vote a "mandate for violence".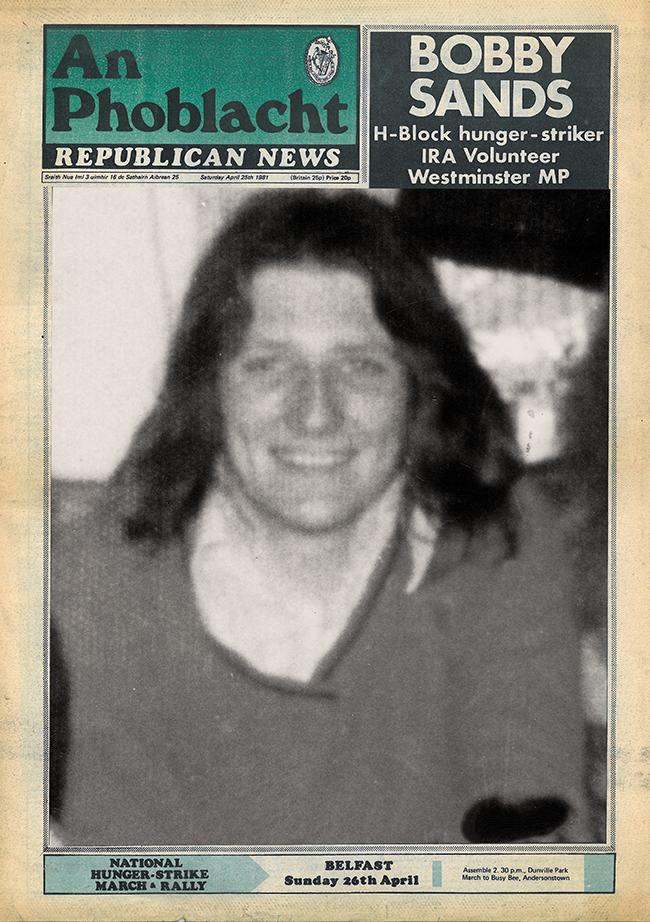 Unionist reaction was predictable. The Ulster Unionist Party claimed it was evidence of nationalist support for the IRA. Likewise, the Alliance Party said the electorate of Fermanagh and South Tyrone were to be condemned. Ian Paisley declared that "now we know where the Roman Catholics in Ulster and the so-called moderates stand. More than 30,000 of them have voted for the IRA commandant in the Maze prison."
Margaret Thatcher declared in the aftermath of the election that there would be no change in British policy towards the North. Tory Cabinet Minister Francis Pym, speaking a mere two hours after the election, called for an all-party group to examine ways of removing the newly-elected MP.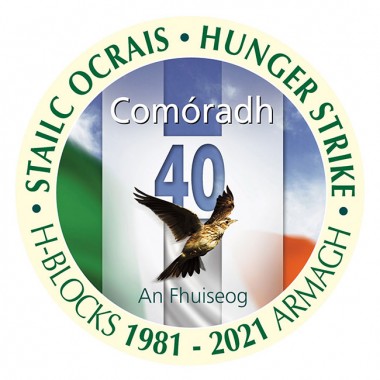 Reacting afterwards, Bobby Sands issued a statement from his deathbed during which he said: "It is not republican hunger striker Bobby Sands MP that is the problem, but it is Britain's failed policy of attempting to brand Irish political prisoners as criminals which has your government scurrying for legal procedures to unseat a dying man and which, if you allow it, will shame you in the eyes of the world."
Within the 26 County political establishment, Síle de Valera stood alone in welcoming the result. Overall the reaction was one of deep unease.
The mood amongst republicans was summed up by campaign spokesperson Owen Carron speaking from the count directly after the stunning victory. "Despite intimidation from the so-called security forces, the voters of Fermanagh and South Tyrone stood by the prisoners and told Mrs Thatcher today that we, on behalf of the Irish people, will not accept the situation in the H-Blocks and we demand an immediate end to this intolerable situation."
An Phoblacht on Twitter

An initiative for dialogue 
for reconciliation 
— — — — — — —
Contributions from key figures in the churches, academia and wider civic society as well as senior republican figures