9 April 2021
Thirty thousand, four hundred and ninety two...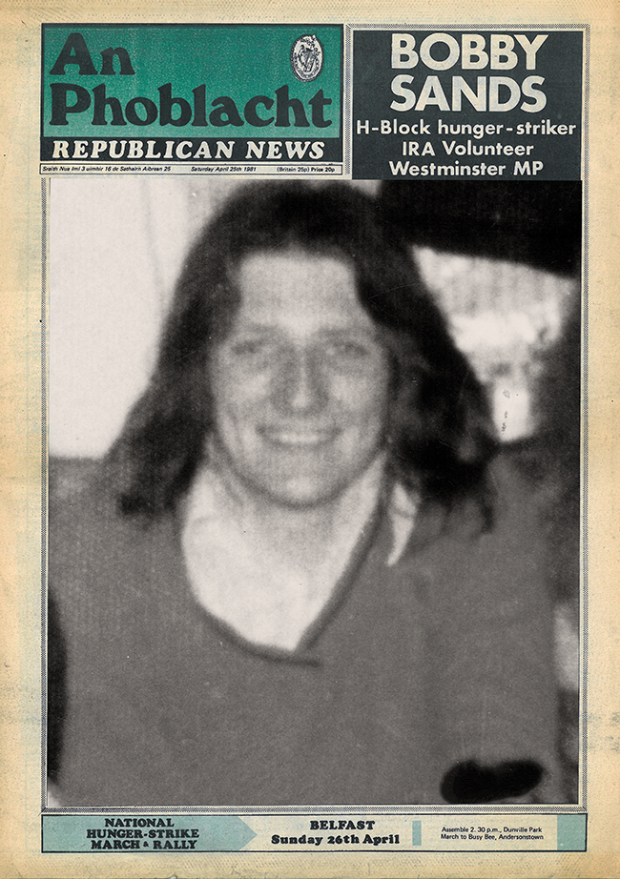 DANNY MORRISON was editor of An Phoblacht/Republican News and Sinn Féin Director of Publicity in 1981 and was a key contact between the protesting prisoners in the H-Blocks and the Republican Movement outside the jail. A former republican POW himself, Morrison was elected as a Sinn Féin member of a Six County Assembly in 1982. He became a full time writer in the 1990s. He is secretary of the Bobby Sands Trust. This article first appeared in the Andersonstown News on the 20th anniversary of the election of Bobby Sands.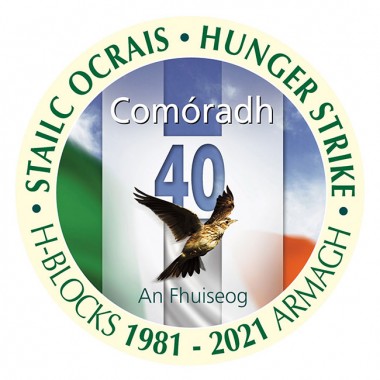 On 9 April, 1981, the people of Fermanagh and South Tyrone went to the polls in a by-election to fill the seat held by the late Frank Maguire, an Independent MP, who died just five days after Bobby Sands began his hunger strike. Upon hearing of his death I doubt if any of us involved in the H-Block/Armagh campaign thought in terms of an election with a prisoner candidate. Firstly, the death of an MP does not automatically give rise to a by-election. A writ must be moved by an MP in the House of Commons to cause a by-election. Although republicans were friendly with some left-wing MPs, relations weren't of the nature that they would do your bidding. Besides, such a call would have presupposed the existence of a concrete plan or strategy - when there was none.
Bobby Sands' entry into Fermanagh and South Tyrone was an accident of history, and if there is one person who can be 'credited' with allowing that intervention then it is James Molyneaux, leader of the Ulster Unionist Party in 1981, and arguably one of that party's most stupid.
The start of the Fermanagh and South Tyrone by-election: Owen Carron, Gerry Adams, Bernadette McAliskey, Art McCaughey, Francie Molloy, Jim Gibney, Marcella Sands (Bobby's sister), Maura McKearney, Rosaleen Sands (Bobby's mother) and Pat McCaffrey
Molyneaux thought that the nationalist vote would be split between the SDLP and an Independent candidate and that a single unionist candidate, in the form of former party leader, Harry West, would take the seat. It was only when the election was called that the idea was suggested that the Smash H-Block/Armagh campaign should make an intervention. Around about the same time that Bernadette McAliskey let it be known that she was prepared to stand but would stand aside for a prisoner candidate, others, most notably, Jim Gibney from Sinn Féin, were suggesting that Bobby Sands should be put forward.
A meeting was held in Monaghan and, incredibly, a small minority of Fermanagh republicans actually favoured the candidature of Noel Maguire, the former dead MP's brother. However, at the end of the meeting it was decided to stand Bobby Sands, provided he got a clear run against West. Noel Maguire, under tremendous emotional pressure, eventually withdrew his name and the SDLP, fearing a backlash, decided not to put up a candidate, though Austin Currie threatened to stand and SDLP councillor Tommy Murray who signed Bobby Sands' nomination papers was dismissed from the party.
I have never seen an election campaign like it. Thousands of activists were mobilised from across Ireland to go to Fermanagh and South Tyrone to help out in the postering and canvassing. In Dungannon and Enniskillen offices were opened round-the-clock. Some of us from Belfast went up, thinking we were going to teach the locals how to run an election. What we discovered was that working quietly away in the background for decades were people who had dedicated themselves to the electoral registers, ensuring that everyone of voting age was on the rolls, that the sick or those overseas were registered for postal votes, that people were trained in the science of organising an election and supervising the count. They were brilliant.
At after-Mass meetings people would emerge from chapel, stand and listen, applaud and then make generous contributions to the fighting fund. I remember a group of Belfast women return to the election office in Dungannon totally despondent about Bobby's chances after they got an extremely cold reception outside a church on the Ballygawley Road. Francie Molloy asked them to describe exactly where they had made the speeches. It turned out they had been addressing and leafleting parishioners leaving a Church of Ireland service!
In Enniskillen on the day of the count we felt in our bones that Bobby was going to win. You just knew it from the atmosphere, the people flocking to the polling stations, queueing to vote. In the afternoon when the returning officer declared the vote I couldn't contain myself and let out a huge yell.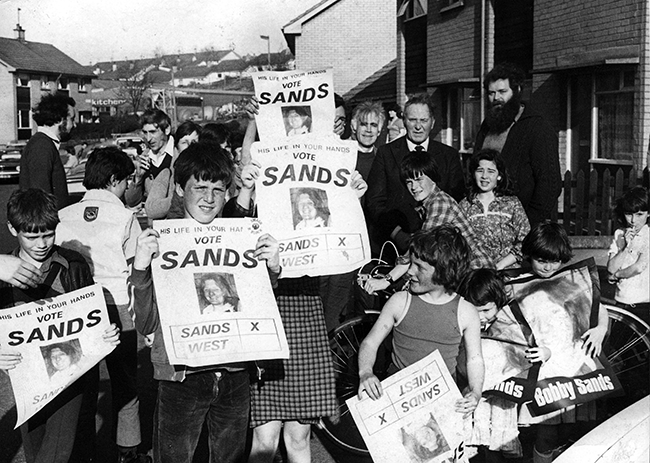 For years the British government had been denigrating republicans, declaring they had no support, challenging them to go to the ballot box. Bobby Sands got 30,492, with a majority twice as large as Thatcher's in her constituency of Finchley. Bobby's election agent, Owen Carron, made Bobby's acceptance speech and called for dialogue to resolve the hunger strike. Harry West got up and began to make his victory speech, then appeared confused, then realised that the unthinkable had happened - Bobby Sands had won!
That night I came back to Belfast with Mr and Mrs Sands and Bobby's sister, Marcella, and went into town to do more interviews. In the car we discussed the impact of Bobby's victory and the hope it gave that his life might be saved, that Thatcher would be compelled to recognise his mandate. But that was not to be. Her reaction was to amend the Representation of the People Act so that no Irish political prisoner in any jail in the world could contest a Westminster election. British governments were later to continually amend electoral rules - on identification, on deposits, on local government oaths - all with the objective of excluding republicans, and all of which failed because Sinn Féin circumvented all obstacles by simply adopting a pragmatic approach.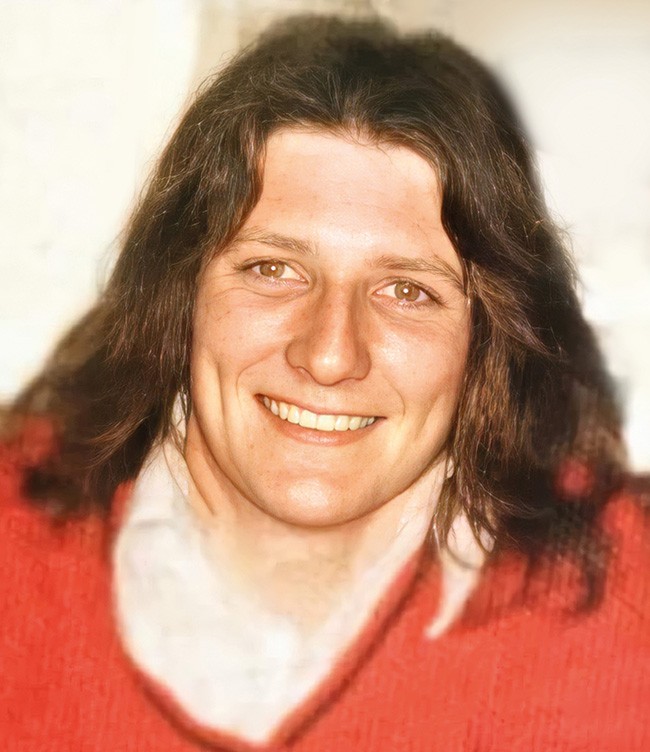 Republicans and electoralism could have ended there in 1981, had not James Molyneaux, again inexplicably, moved another writ for another by-election! Because of the exclusion of prisoner candidates, this time Owen Carron, a member of Sinn Féin, standing on an anti-H-Block/Armagh prison ticket, was nominated and was elected, increasing Bobby's vote, in yet another dramatic election. Owen's election took place on 20th August, the day on which Mickey Devine became the last hunger striker to die.
In voting for Bobby Sands and Owen Carron the people of Fermanagh and South Tyrone rejected British rule and asserted the integrity of the prisoners and the cause of Irish independence. They provided the springboard for the electoral rise of Sinn Féin and the empowerment of the general nationalist population in its unrelenting challenge to unionist and British misrule.