3 April 2021
Remembering Ireland's patriot dead
Republican Roll of Honour – Liosta Laochra na Poblachta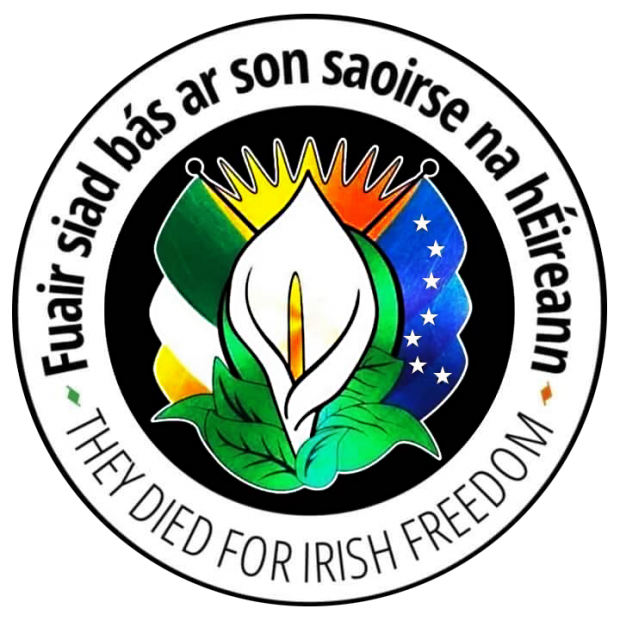 In any normal year republicans across Ireland would be preparing for commemorations to mark the anniversary of the 1916 Easter Rising. Speakers would be named, speeches written, colour parties would be putting the last touches to their training, and bands would be travelling to events all over the island.
This year, there will again be no commemorations in body, but republicans across Ireland will be there in spirit, whether it is logging on for an online event or just simply spending a few personal moments reflecting on our dead martyrs.
Here today we reprint the Roll of Honour in memory of Republicans whose names are recorded here. These men and woman, Volunteers in Óglaigh Na h-Éireann, Cumman Na mBan, Fianna Éireann, and members of Sinn Féin gave their lives in the cause of Irish Freedom.
They did not seek favour or glory, and irrespective of personal sacrifice, pledged their lives in service of the Republic.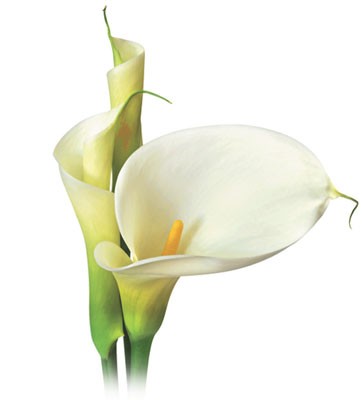 Republican Roll of Honour – Liosta Laochra na Poblachta
BELFAST BRIGADE
1st Battalion
Vol Tony Henderson, April 4th, 1971
Vol Terence McDermott, October 2nd, 1971
Vol Martin Forsythe, October 24th, 1971
Vol Tony Jordan, June 28th, 1972
Vol John Finucane, June 28th, 1972
Vol Francis Hall, August 30th, 1973
Vol Daniel Burke, April 9th, 1974
Vol Gerard Fennell, November 8th, 1974
Vol John Rooney, November 15th, 1974
Vol Seán McDermott, April 5th, 1976
Vol Thomas Kane, July 6th, 1976
Vol Danny Lennon, August 10th, 1976
Vol Brendan O'Callaghan, April 23rd, 1977
Vol Dan Turley, June 9th, 1983
Vol Tom McGill, February 28th, 1986
Vol Jim McKernan, September 14th, 1986
Vol Margaret McArdle, June 7th, 1987
Vol Kevin McCracken, March 14th, 1988
Vol Caoimhín Mac Brádaigh, March 16th, 1988
Vol Patricia Black, November 15th, 1991
Vol Frankie Ryan, November 15th, 1991
Vol Pearse Jordan, November 25th, 1992
Vol John O'Rawe, April 4th, 1994
Vol Jimmy Roe, August 12th, 1996
2nd Battalion
Vol Liam McParland, November 6th, 1969
Vol Jimmy Steele, August 9th, 1970
Vol Peter Blake , October 27th, 1970
Vol Tom McGoldrick, October 27th, 1970
Vol Charles Hughes, March 8th, 1971
Vol Séamus Simpson, August 11th, 1971
Vol Danny O'Neill, January 7th, 1972
Vol Albert Kavanagh, March 4th, 1972
Vol Gerard Crossan, March 9th, 1972
Vol Tony Lewis, March 9th, 1972
Vol Seán Johnston, March 9th, 1972
Vol Tom McCann, March 9th, 1972
Vol Patrick Campbell, March 25th, 1972
Vol Robert McCrudden, August 3rd, 1972
Vol Michael Clarke, August 11th, 1972
Vol Jimmy Quigley, September 29th, 1972
Vol Daniel McAreavey, October 6th, 1972
Vol Patrick Maguire, October 10th, 1972
Vol John Donaghy, October 10th, 1972
Vol Joseph McKinney , October 10th, 1972
Vol Stan Carberry, November 13th, 1972
Vol Francis Liggett, January 18th, 1973
Vol Edward O'Rawe, April 12th, 1973
Vol Joseph McKenna, May 16th, 1973
Vol Patrick Mulvenna, August 31st, 1973
Vol James Bryson , September 22nd, 1973
Vol Martin Skillen, August 3rd, 1974
Vol John Kelly, January 21st, 1975
Vol John Stone, January 21st, 1975
Vol Paul Fox, December 1st, 1975
Vol Seán Bailey, February 13th, 1976
Vol James McGrillen, February 15th, 1976
Vol Paul Marlowe, October 16th, 1976
Vol Tommy Tolan , July 27th, 1977
Vol Billy Carson, April 25th, 1979
Vol Kevin Delaney, January 17th, 1980
Vol Terence O'Neill, July 1st, 1980
Vol Liam Hannaway, February 2nd, 1981
Vol James Burns, February 23rd, 1981
Vol Tony Campbell , August 4th, 1985
Vol Brian Dempsey, June 25th, 1986
Vol Finbarr McKenna, May 2nd, 1987
Vol Proinsias Mac Airt, January 8th, 1992
Vol Harry Burns, February 3rd, 1999
3rd Battalion
Vol Michael Kane,  September 4th, 1970
Vol James Saunders, February 6th, 1971
Vol Billy Reid, May 15th, 1971
Vol Patrick McAdorey, August 9th, 1971
Vol Tony Nolan, December 8th, 1971
Vol Gerald McDade, December 21st, 1971
Vol Joseph Cunningham, February 10th, 1972
Vol Gerard Bell, February 21st, 1972
Vol Gerard Steele, February 21st, 1972
Vol Robert Dorrian, February 21st, 1972
Vol Joseph Magee, February 21st, 1972
Vol Samuel Hughes, April 7th, 1972
Vol Charles McCrystal, April 7th, 1972
Vol John McErlean, April 7th, 1972
Vol Edward McDonnell, May 28th, 1972
Vol Jackie McIlhone, May 28th, 1972
Vol Joseph Fitzsimmons, May 28th, 1972
Vol Martin Engelen, May 28th, 1972
Vol Louis Scullion, July 14th, 1972
Vol James Reid, July 15th, 1972
Vol Joseph Downey, July 21st, 1972
Vol Séamus Cassidy, July 28th, 1972
Vol James Sloan, February 3rd, 1973
Vol Tony Campbell, February 4th, 1973
Vol James McCann, February 4th, 1973
Vol Patrick McCabe, March 27th, 1973
Vol Brian Smyth, April 17th, 1973
Vol Seán McKee, May 18th, 1973
Vol Frederick Leonard, May 7th, 1974
Vol Séamus McCusker, October 31st, 1975
Vol Martin McDonagh, January 13th, 1976
Vol Frank Fitzsimmons, October 16th, 1976
Vol Joseph Surgenor, October 16th, 1976
Vol Trevor McKibbin, April 17th, 1977
Vol Jackie McMahon, January 18th, 1978
Vol Jackie Mailey, June 21st, 1978
Vol Denis Brown, June 21st, 1978
Vol Jim Mulvenna, June 21st, 1978
Vol Laurence Montgomery, January 5th, 1979
Vol Frankie Donnelly, January 5th, 1979
Vol Martin McKenna, October 23rd, 1979
Vol Laurence Marley, April 2nd, 1987
Vol Brendan Davison, July 25th, 1988
Vol Thomas Begley, October 23rd, 1993
CLARE
Vol Hugh Hehir, May 6th, 1988
CORK
Vol Tony Ahern, May 10th, 1973
Vol Dermot Crowley, June 25th, 1973
CUMANN NA mBAN
BELFAST
Vol Dorothy Maguire, October 23rd, 1971
Vol Maura Meehan, October 23rd, 1971
Vol Anne Parker, August 11th, 1972
Vol Anne Marie Petticrew, September 1st, 1973
Vol Bridie Dolan, February 9th, 1975
Vol Laura Crawford, December 1st, 1975
Vol Rosemary Bleakley, January 13th, 1976
DOWNPATRICK
Vol Vivien Fitzsimmons,  February 10th, 1973
NEWCASTLE
Vol Pauline Kane, July 21st, 1973
PORTADOWN
Vol Julie Dougan, July 8th, 1972
DERRY BRIGADE
Vol Thomas McCool, June 27th, 1970
Vol Thomas Carlin, June 27th, 1970
Vol Joseph Coyle, June 27th, 1970
Vol Eamonn Lafferty, August 18th, 1971
Vol James O'Hagan, August 19th, 1971
Vol Colm Keenan, March 14th, 1972
Vol Eugene McGillan, March 14th, 1972
Vol John Starrs, May 13th, 1972
Vol Séamus Bradley, July 31st, 1972
Vol Michael Quigley, September17th, 1972
Vol John Brady, November 28th, 1972
Vol James Carr, November 28th, 1972
Vol James McDaid, December 29th, 1972
Vol Joe Walker, December 3rd, 1973
Vol Gerard Craig, June 24th, 1974
Vol David Russell, June 24th, 1974
Vol Michael Meenan, October 30th, 1974
Vol John McDaid, December 7th, 1974
Vol Ethel Lynch, December 7th, 1974
Vol Jim Gallagher, May 17th, 1976
Vol Brian Coyle, June 30th, 1976
Vol Denis Heaney, June 10th, 1978
Vol Pat Harkin, October 2nd, 1978
Vol Patrick Duffy, November 24th, 1978
Vol George McBrearty, May 28th, 1981
Vol Charles Maguire, May 28th, 1981
Vol Eamonn Bradley, August 25th, 1982
Vol Phil O'Donnell, December 24th, 1982
Vol Richard Quigley, April 21st, 1984
Vol Ciarán Fleming, December 2nd, 1984
Vol Danny Doherty, December 6th, 1984
Vol Willie Fleming, December 6th, 1984
Vol Charles English, August 6th, 1985
Vol Tony Gough, February 22nd, 1986
Vol Philip McFadden, May 31st, 1986
Vol Patrick O'Hagan, August 9th, 1986
Vol Gerard Logue , March 22nd, 1987
Vol Paddy Deery, October 28th, 1987
Vol Eddie McSheffrey, October 28th, 1987
COUNTY DERRY
Vol Martin Lee, December 18th, 1971
Vol John Bateson, December 18th, 1971
Vol James Sheridan, December 18th, 1971
Vol Danny McMullan, February 7th, 1982
Vol Antoine Mac Giolla Bhrighde, December 2nd, 1984
Vol Francis Bradley, February 18th, 1986
Vol James Kelly, March 25th, 1993
DONEGAL
Vol Peter McElcar, July 17th, 1976
Vol Raymond McLaughlin, September 9th, 1985
Vol Damien Brolly, December 30th, 1991
DUBLIN
Vol Patrick Cannon, July 17th, 1976
Vol Colm Daltun, January 15th, 1983
Vol Mick Timothy, January 26th, 1985
Vol Christy Harford, May 5th , 1992
Vol Martin Doherty, May 21st, 1994
ENGLAND
Vol Michael Gaughan (Parkhurst Prison), June 3rd, 1974
Vol James McDade, November 14th, 1974
Vol Brian Fox, December 21st, 1974
Vol Francis Stagg (Wakefield Prison), February 12th, 1976
Vol Edward O'Brien, February 18th, 1996
Vol Diarmuid O'Neill, September 23rd, 1996
FIANNA ÉIREANN
Fian Gerald McAuley, August 15th, 1969
Fian Michael Sloan, January 11th, 1972
Fian Eamon McCormick, January 16th, 1972
Fian Gerry Donaghy, January 30th, 1972
Fian David McAuley, February 19th, 1972
Fian Seán O'Riordan, March 23rd, 1972
Fian Michael Magee, May 13th, 1972
Fian Joseph Campbell, June 11th, 1972
Fian John Dougal, July 9th, 1972
Fian Tobias Molloy, July 16th, 1972
Fian Joseph McComiskey, September 20th, 1972
Fian Bernard Fox, December 4th, 1972
Fian Seán Hughes, December 4th, 1972
Fian Michael Marley, November 24th, 1973
Fian Robert Allsopp, March 23rd, 1975
Fian James Templeton, August 29th, 1975
Fian Kevin McAuley, November 6th, 1975
Fian James O'Neill, February 12th, 1976
Fian Paul McWilliams, August 9th, 1977
Fian John Dempsey, July 8th, 1981
GHQ STAFF
Vol Jack McCabe, December 27th, 1971
Vol Thomas O'Donnell, May 17th, 1973
Vol Mairéad Farrell, March 6th, 1988
Vol Dan McCann, March 6th, 1988
Vol Seán Savage, March 6th, 1988
Vol Séamus Twomey, September 12th , 1989
LAOIS
Vol Michael Motley, June 12th, 1993
Vol Patrick Kelly, June 11th, 1997
LIMERICK
Vol Patrick Sheehy, January 2nd, 1991
LONG KESH
Vol Francis Dodds, September 9th, 1973
Vol Teddy Campbell, May 3rd, 1974
Vol Patrick Teer, July 2nd, 1974
Vol Hugh Coney, November 6th, 1974
Vol James Moyne, January 13th, 1975
Vol Henry Heaney, June 4th, 1978
Vol Seán Bateson, June 7th, 1990
Vol Pól Kinsella, December 13th, 1994
H-BLOCK MARTYRS
Vol Bobby Sands, May 5th, 1981
Vol Francis Hughes, May 12th, 1981
Vol Raymond McCreesh, May 21st, 1981
Vol Patsy O'Hara (INLA), May 21st, 1981
Vol Joe McDonnell, July 8th, 1981
Vol Martin Hurson, July 13th, 1981
Vol Kevin Lynch (INLA), August 1st, 1981
Vol Kieran Doherty, August 2nd, 1981
Vol Thomas McElwee, August 8th, 1981
Vol Mickey Devine (INLA), August 20th, 1981
MONAGHAN
Vol Seán McKenna, June 5th, 1975
Vol Peadar Mohan, February 1st, 1981
NEWRY
Vol Colm Murtagh, August 9th, 1972
Vol Patrick Hughes, August 22nd, 1972
Vol Oliver Rowntree, August 22nd, 1972
Vol Noel Madden, August 22nd, 1972
Vol Brendan Quinn, December 24th, 1973
Vol Edward Grant, December 24th, 1973
Vol Patrick McKeown, August 27th, 1974
Vol Michael Hughes, October 18th, 1974
Vol Robert Carr, April 1st, 1980
Vol Brendan Watters, August 8th, 1984
NORTH ANTRIM
Vol Phelim Grant, February 5th, 1972
Vol Charles McCann, February 5th, 1972
Vol Henry Hogan, February 21st, 1984
Vol Declan Martin, February 21st, 1984
Vol Peter Rodden, December 7th, 1987
Vol Gerard Casey, April 4th, 1989
NORTH ARMAGH
Vol Michael Crossey, November 22nd, 1971
Vol Charles Agnew, December 17th, 1971
Vol John Francis Green, January 10th, 1975
Vol Terry Brady, December 5th, 1975
Vol David Kennedy, December 10th, 1975
Vol Seán Burns, November 11th, 1982
Vol Gervase McKerr, November 11th, 1982
Vol Eugene Toman, November 11th, 1982
Vol Eddie Dynes, March 1st, 1983
Vol Seán McIlvenna, December 17th, 1984
PORTLAOISE
Vol Tom Smith, March 17th, 1975
Vol Brendan Seery, February 19th, 1992
SLIGO
Vol Kevin Coen, January 20th, 1975
Vol Joseph MacManus, February 5th, 1992
SOUTH ARMAGH
Vol Michael McVerry, November 15th, 1973
Vol Seán Boyle, February 1st, 1975
Vol Francis Jordan, June 4th, 1975
Vol Seán Campbell, December 6th, 1975
Vol James Lochrie, December 6th, 1975
Vol Peter Cleary, April 15th, 1976
Vol Séamus Harvey, January 16th, 1977
Vol Peadar McElvanna, June 9th, 1979
Vol Brendan Burns, February 29th, 1988
Vol Brendan Moley, February 29th, 1988
Vol Fergal Caraher, December 30th, 1990
Vol Eugene Martin, April 8th, 1996
Vol Malachy Watters, August 8th, 1996
Vol Keith Rogers, March 12th, 2003
SOUTH FERMANAGH
Vol Louis Leonard, December 15th, 1972
Vol Séamus McElwain, April 26th, 1986
SOUTH DOWN
Vol Peter McNulty, January 26th, 1972
Vol James Carlin, August 26th, 1972
Vol Martin Curran, August 26th, 1972
Vol Leo O'Hanlon, February 10th, 1973
Vol Francis Rice, May 18th, 1973
Vol Alphonsus Cunningham, July 21st, 1973
Vol Paul Magorrian, August 14th, 1974
Vol Colum Marks, April 10th, 1991
TYRONE
Vol Denis Quinn, July 3rd, 1972
Vol Hugh Heron, October 16th , 1972
Vol John Patrick Mullan, October 16th, 1972
Vol Eugene Devlin, December 27th, 1972
Vol Kevin Kilpatrick, May 13th, 1973
Vol Seán Loughran, June 25th, 1973
Vol Patrick Carty, June 25th, 1973
Vol Gerard McGlynn, August 11th, 1973
Vol Séamus Harvey, August 11th, 1973
Vol Daniel McAnallen, August 16th, 1973
Vol Patrick Quinn, August 16th, 1973
Vol Desmond Morgan, November 26th, 1973
Vol Jim McGinn, December 15th, 1973
Vol Patrick McDonald, March 15th, 1974
Vol Kevin Murray, March 15th, 1974
Vol Eugene Martin, May 13th, 1974
Vol Seán McKearney, May 13th, 1974
Vol Neil Lafferty, April 26th, 1975
Vol Paul Duffy, February 26th, 1978
Vol Brian Campbell, December 4th, 1983
Vol Colm McGirr, December 4th, 1983
Vol William Price, July 13th, 1984
Vol Charlie Breslin, February 23rd, 1985
Vol David Devine, February 23rd, 1985
Vol Michael Devine, February 23rd, 1985
Vol Declan Arthurs, May 8th, 1987
Vol Séamus Donnelly, May 8th, 1987
Vol Tony Gormley, May 8th, 1987
Vol Eugene Kelly, May 8th, 1987
Vol Paddy Kelly, May 8th, 1987
Vol Jim Lynagh, May 8th, 1987
Vol Pádraig McKearney, May 8th, 1987
Vol Gerard O'Callaghan, May 8th, 1987
Vol Séamus Woods, July 7th, 1988
Vol Brian Mullin, August 30th, 1988
Vol Gerard Harte, August 30th, 1988
Vol Martin Harte, August 30th, 1988
Vol James Joseph Connolly, February 6th, 1989
Vol Liam Ryan, November 29th, 1989
Vol Dessie Grew, October 9th, 1990
Vol Martin McCaughey, October 9th, 1990
Vol Noel Wilkinson, March 3rd, 1991
Vol John Quinn, March 3rd, 1991
Vol Malcolm Nugent, March 3rd, 1991
Vol Dwayne O'Donnell, March 3rd, 1991
Vol Tony Doris, June 3rd, 1991
Vol Lawrence McNally, June 3rd, 1991
Vol Pete Ryan, June 3rd, 1991
Vol Danny McCauley, June 4th, 1991
Vol Seán O'Farrell, February 16th, 1992
Vol Kevin Barry O'Donnell, February 16th, 1992
Vol Patrick Vincent, February 16th, 1992
Vol Peter Clancy, February 16th, 1992
SINN FÉIN
Jim Murphy, April 24th, 1974
Paul Best, February 18th, 1976
Colm Mulgrew, June 5th, 1976
Derek Highstead, July 16th, 1976
Noel Jenkinson (Leicester Prison), October 9th, 1976
Maire Drumm, October 28th, 1976
Seán Ó Conaill (Parkhurst Prison), October 1st, 1977
Peter Corrigan, October 25th, 1982
Jeff McKenna, November 8th, 1982
Paddy Brady, November 16th, 1984
John Davey, February 14th, 1989
Tommy Casey, October 26th, 1990
Sam Marshall, March 7th, 1990
Eddie Fullerton, May 24th, 1991
Pádraig O Seanacháin, August 12th, 1991
Tommy Donaghy, August 16th, 1991
Bernard O'Hagan, September 16th, 1991
Pat McBride, February 4th, 1992
Paddy Loughran, February 4th, 1992
Danny Cassidy, April 2nd, 1992
Sheena Campbell, October 16th, 1992
Malachy Carey, Dec 12th, 1992
Peter Gallagher, March 24th, 1993
Alan Lundy, May 1st, 1993
Pat McGeown, October 1st, 1996
An Phoblacht on Twitter

An initiative for dialogue 
for reconciliation 
— — — — — — —
Contributions from key figures in the churches, academia and wider civic society as well as senior republican figures