1 December 2020 Edition
An Phoblacht will drive the Irish unity agenda
For half a century, An Phoblacht has played a key role in the development of republicanism, providing a platform which has helped shape our struggle. An Phoblacht/Republican News played a role in shaping my own political development and it remains required reading for republicans, and anyone interested in progressive politics.
Throughout the era of state censorship, north and south, An Phoblacht was one of the only outlets for unfiltered republican news and views. It played a key role in keeping republican communities up-to-date with what was happening across the island.
It tracked the struggles of workers at a time when Tory elites, north and south, were attacking workers and trade union rights, driving down standards of living, and trying to erode the rights and progress made by the labour movement over many decades.
As a young Republican feminist, it was a beacon for progressive politics and an advocate of my political beliefs rooted in fairness and equality. It gave particular focus to the integral role of women in the struggle and subsequently in the political reconciliation process and ongoing social transformation.
It has been a driver in the campaign to achieve gender equality in this island. It's worth noting the appointment of its first female editor in 1985 and how it has highlighted the work of female activists in driving the republican agenda.
It has ensured that the demand for equal rights for our LGBT+ brothers and sisters was to the fore and it has been an ongoing connection to home for the Irish diaspora forced to emigrate in their hundreds of thousands. 
In particular, during the prison protests of the 1970s and early 1980s, An Phoblacht, and the amalgamated An Phoblacht/Republican News, played a pivotal role in highlighting the conditions faced by republican prisoners at a time when very few in the media were interested.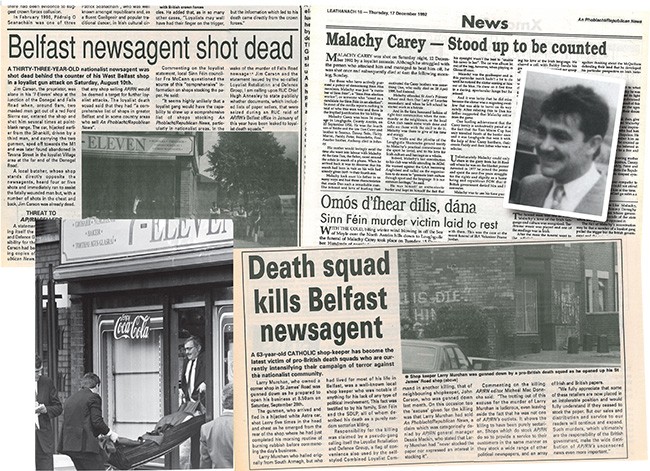 People were killed by loyalists for selling or distributing the paper, including Belfast newsagents James Carson and Lawrence Murchan and Sinn Féin and An Phoblacht worker Malachy Carey
It gave prisoners and their supporters a voice that was denied to them and a means of highlighting and explaining their demands. 
In the period leading up to the hunger strikes and during both the 1980 and 1981 hunger strikes, An Phoblacht was the definitive organ for the voice of the prisoners, their families, and supporters.
It was also invaluable in highlighting the role of British state collusion with loyalist death squads throughout the conflict. While others were still trying to dismiss collusion, An Phoblacht exposed the actions of the British state and its proxies and laid the evidence of collusion bare for all to see. 
It was often said that, throughout the early 1990s in particular, An Phoblacht was essential reading in many newsrooms and even at the British NIO. It regularly drove the news agenda with exclusive stories and interviews on key developments in the peace process. 
An Phoblacht has always been, and remains, a key platform for republicans to put forward views for debate and discussion about where we are going. 
And it is not just for republicans. One of the most interesting and useful discussions to take place in the pages of An Phoblacht in recent years has been the 'Uncomfortable Conversations' initiative where people from a unionist background discussed their views on republicanism, reconciliation and the future.
This is exactly the type of discussion we, as a society, need to have. An Phoblacht is an ideal vehicle for such conversations.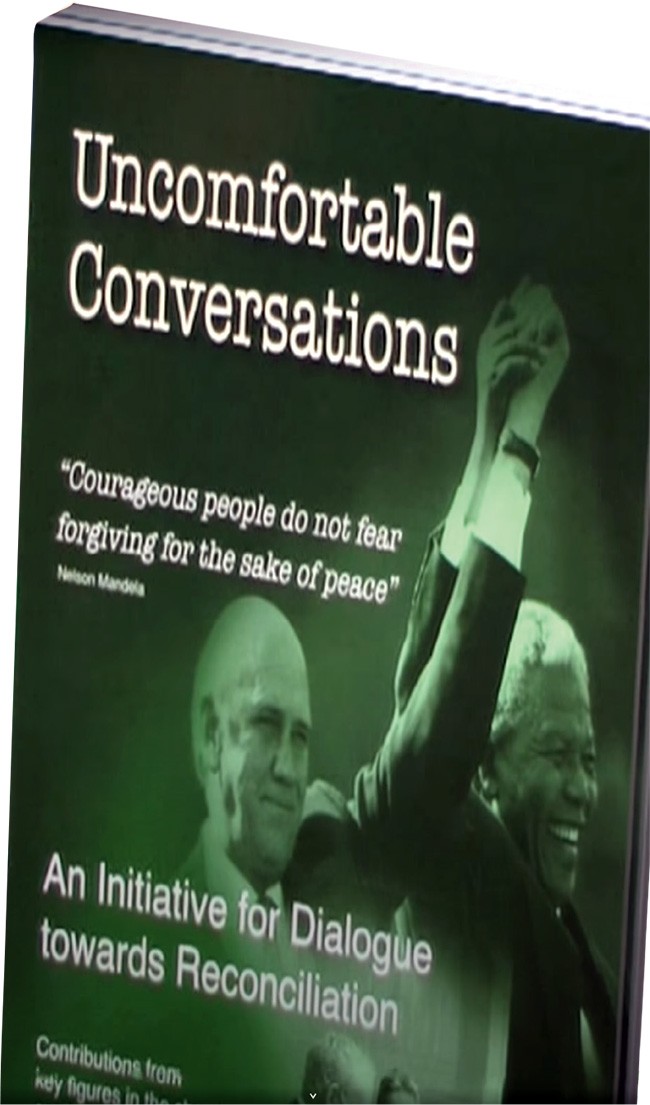 It is also important to remember and pay tribute to everyone involved in the writing, design, printing and distribution of An Phoblacht thought the years. It wasn't always an easy task, particularly when the paper was the target of harassment by the state, and a target for loyalists. 
And whilst many faced harassments and threats, others paid with their life. Sadly, a number of people were killed by loyalists for selling or distributing the paper, including newsagents James Carson and Lawrence Murchan, and An Phoblacht worker Malachy Carey.
Despite this, those involved stood tall in the face of such aggression, and continued to bring news to republican communities.
There have been many changes to An Phoblacht over the years and, as editors have come and gone, the format has changed from a weekly, then to a monthly paper, and now in its current format as a magazine.
As the media industry changes and how we consume news continues to evolve, so too has An Phoblacht. It has and is embracing new technologies and continues to provide first-class coverage and analysis of Irish and international politics.
Indeed, it was the first newspaper in Ireland to provide an online edition. Its social media platforms, alongside the monthly magazine, ensure that people are kept up-to-date with news and developments.
Like the republican struggle itself, An Phoblacht has gone through many changes and it has continued to develop. Like our struggle, it will continue to do so as it drives the agenda and documents the ongoing journey towards Irish unity.