25 March 2021
Mary Lou McDonald: Women are entitled to modern, compassionate healthcare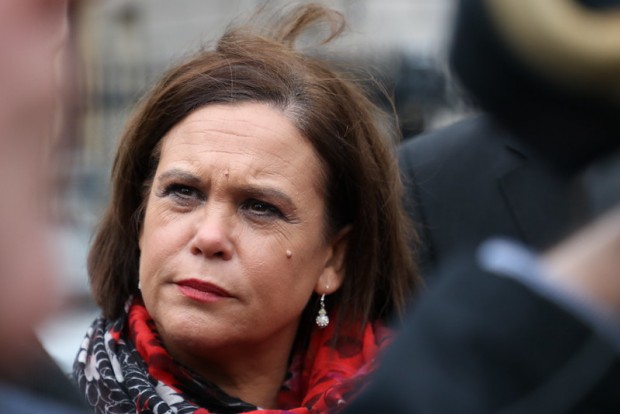 Women are entitled to modern, compassionate healthcare. The historic referendum to Repeal the Eighth Amendment made this very clear.
No woman can be left behind; no matter where they live on our island. 
One year after the law was changed to legalise abortion and provide women with proper healthcare in the north, it is unacceptable that services have still not been provided for. This is because of the repeated delaying tactics of both the DUP and the UUP.
This failure to commission services fails women who should be entitled to safe, legal and local healthcare. There can be no further delays.
Those in political leadership have a duty to stand up for vulnerable women in crisis situations. The current situation is unacceptable and cannot continue.
It is time for the DUP and the UUP to end their blockade of progress, so that women facing difficult and often dangerous circumstances can get the healthcare they need.
Today, Sinn Féin again brought this issue to the Executive, with a proposal to commission abortion services. We made it clear that the Executive cannot continue to sidestep taking decisions, and that we will continue to bring it to the table until services are available.
Last week, the DUP attempted to distract from this issue by bringing a cynical motion to restrict abortion services - services which haven't yet been commissioned!
By their actions they were playing politics with women's lives and health.
Point scoring on this issue is unacceptable, does a great disservice to all those affected and does nothing to chart a way forward.
The discussion we need to be having now is not how to block services, but rather how quickly they can be commissioned and what form they need to take to meet women's healthcare needs.  
That is why we refused to engage with the DUP's cynical politicking on the floor of the Assembly last week. The decision to commission services must be taken at the Executive table and only at the Executive table.
My colleague, the Joint Head of Government in the north, Michelle O'Neill has been very clear in telling the Minister for Health Robin Swann that he must commission these services without delay. 
Politicians should not deny women access to vital healthcare. Instead, we must ensure that women are afforded their dignity as human beings and their equality as citizens.
We are committed to ensuring that women can access the healthcare they need in a safe and compassionate way. That is the right thing to do. The Executive has a responsibility and a duty to act. Sinn Féin are determined to make this happen.
An Phoblacht on Twitter

An initiative for dialogue 
for reconciliation 
— — — — — — —
Contributions from key figures in the churches, academia and wider civic society as well as senior republican figures