21 March 2021
New portrait launched in memory of Martin Mc Guinness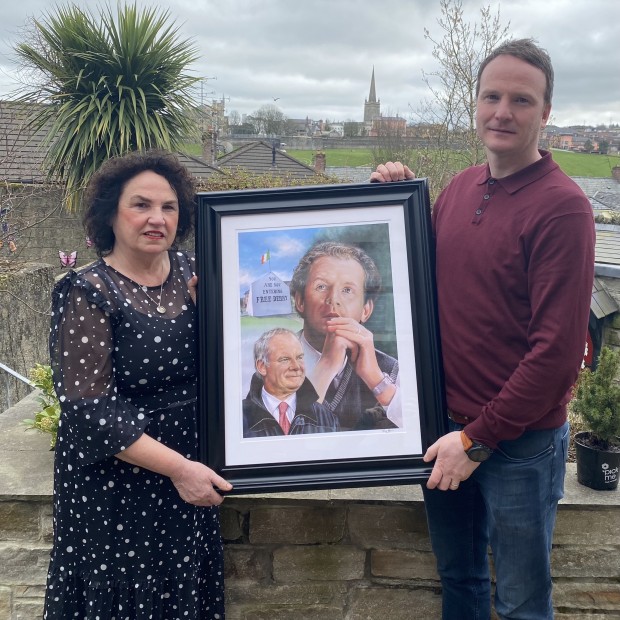 "Both Martin's family and the foundation are delighted with the new limited-edition portrait by Tony Bell which depicts Martin in both his early and latter days" - Paul Kavanagh
A stunning new portrait of Martin Mc Guinness, painted by acclaimed artist Tony Bell, has been launched today on his fourth anniversary. 
All proceeds raised from limited-edition print versions of the image will be donated to support the work of the Martin Mc Guinness Peace Foundation set up in his memory.
The portrait was launched on Facebook by Tony Bell and the Mc Guinness family.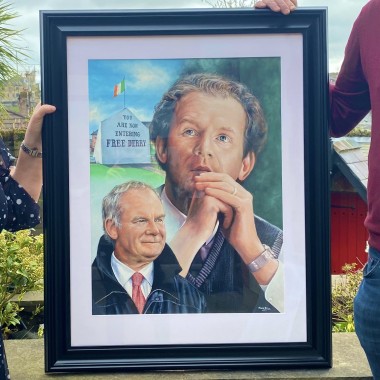 New portrait of Martin by acclaimed artist, Tony Bell. 
Speaking after the launch, Martin Mc Guinness Peace Foundation spokesperson Paul Kavanagh said: "Both Martin's family and the foundation are delighted with the new limited-edition portrait by Tony Bell which depicts Martin in both his early and latter days.
"We would very much like to thank him for his hard work which will be of great support to the foundation which will benefit from sales of the limited-edition prints."
Tony Bell also painted a portrait of the late deputy First Minister which now hangs in Parliament Buildings at Stormont. 
Speaking during the online launch, Martin's son Fiachra paid tribute to Tony and encouraged people to support the ongoing work of the foundation by purchasing a print. 
Anyone seeking to purchase a copy of the painting can do so by emailing the Foundation at [email protected] 
Prints are priced at €125, £100, US$ 150, A$ 200, C$190 (including P&P).
An Phoblacht on Twitter

An initiative for dialogue 
for reconciliation 
— — — — — — —
Contributions from key figures in the churches, academia and wider civic society as well as senior republican figures