1 March 2021
Programme of events launched to remember the Hunger Strike 40th anniversary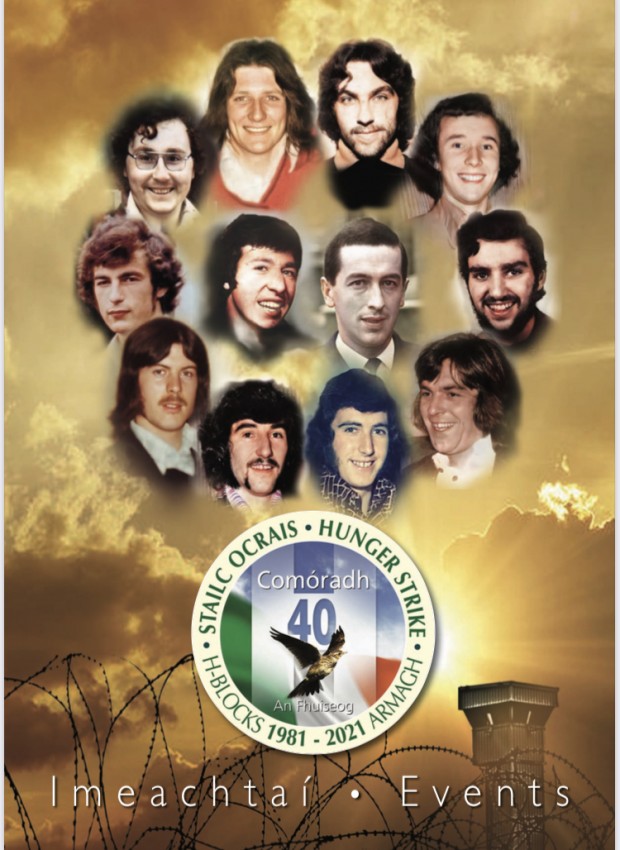 "I would encourage people to support the fantastic programme of events organised across the island to remember all 22 hunger strikers with pride." - Pat Sheehan
A programme of events has been launched today to commemorate the 40th Anniversary of the 1981 hunger strike.
The 30 page programme includes a series of online commemorations to remember each hunger strike on their anniversary, the annual Bobby Sands lecture and a weekly podcast.
The main commemoration, which was set to be held in Derry City in August, will now take place online as a result of the COVID19 pandemic.   
Commenting on the launch of the programme of events, West Belfast MLA and 1981 hunger striker Pat Sheehan encouraged people to support events as a "fitting tribute" to the hunger strikers.
"40 years ago, I shook hands with Bobby Sands as he embarked on his hunger strike in the H-Blocks.
"And now 40 years on from that day, we will never forget the courage, heroism and humanity of the hunger strikers and the men and women of the H-Blocks and Armagh Gaol. 
"I would encourage people to support the fantastic programme of events organised across the island to remember all 22 hunger strikers with pride," he said.
Today, 1st March, marks the 40th anniversary of Bobby Sands embarking on a 66 day hunger strike in the H-Blocks.
It would last until October and resulted in the death of Bobby and nine other Irish Republican prisoners.
The programme can be read here: