28 February 2021
British execute seven Republicans in Cork
Remembering the Past - 100 years ago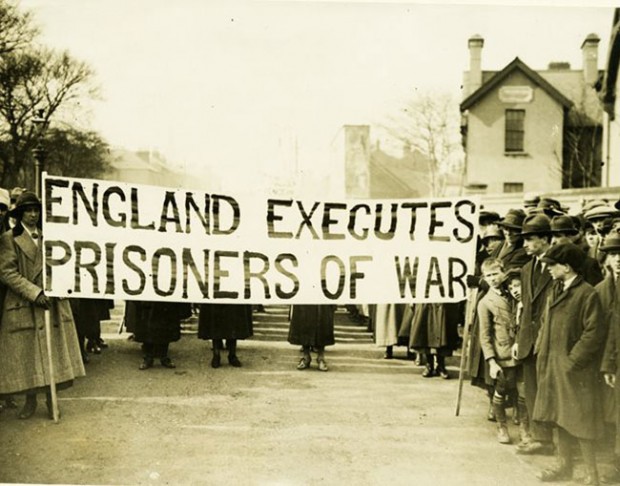 One hundred years ago, the spring of 1921 saw an escalation of the war in Ireland as the British regime carried out widespread 'reprisal' attacks on civilians and used military courts to sentence prisoners to death.
Kevin Barry on 1 November was the first Republican prisoner executed in jail since the 1916 Rising. He had been tried by a British Army court martial. While this was different to the military courts established later and used in 1921, they amounted to same thing: the British Army putting on trial those they alleged to have opposed British rule, and setting aside the normal rule of law to do so.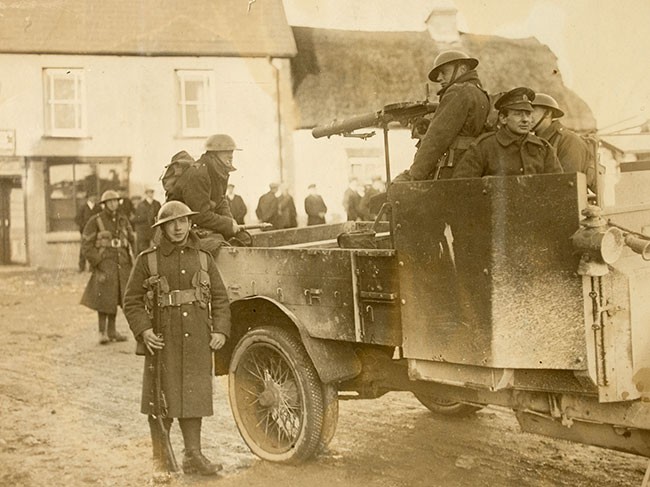 The first to be executed after trial by the new military court was Cornelius Murphy of Ballydaley, Co. Kerry. He was arrested at his home in January and charged with possession of a revolver and ammunition. The court was presided over by Lieutenant Colonel Vandeleur, of the same landlord family that had carried out mass eviction of tenants from their estate in Clare during the Land War.
While the court found Murphy guilty and imposed the mandatory death sentence, in their report they recommended clemency but Macready refused. Cornelius Murphy was executed on 1 February 1921.
The next to be tried was John Allen of Tipperary, arrested near that town in January and charged with possession of a revolver, ammunition and a military manual. He was an active IRA volunteer and a shoemaker whose business had been burned out as a reprisal by crown forces. Allen's conviction and death sentence were appealed to the High Court. In his submission to the court Macready argued that a state of war existed in Ireland that justified the existence of the military courts. 
British military GOC in Ireland General Nevil Macready
The High Court found in favour of Macready.
Historian m Dorothy Macardle noted:
"This decision was interpreted by the British, in spite of international usage and the rulings of the Hague Convention, as enabling them to execute their prisoners, not as conferring on those prisoners belligerent rights."
Thomas Allen was to die on the same day as five Volunteers captured at the Dripsey ambush in County Cork. A local informer (later executed by the IRA) had told the crown forces of the ambush on the Cork-Macroom Road at Dripsey Bridge. Ten Volunteers were captured. Eight were put on trial, two were too badly injured for trial. Five were sentenced to death. The Judge Advocate General ordered a delay until after the judgement in the Allen case which was then pending. Macready objected strongly to this.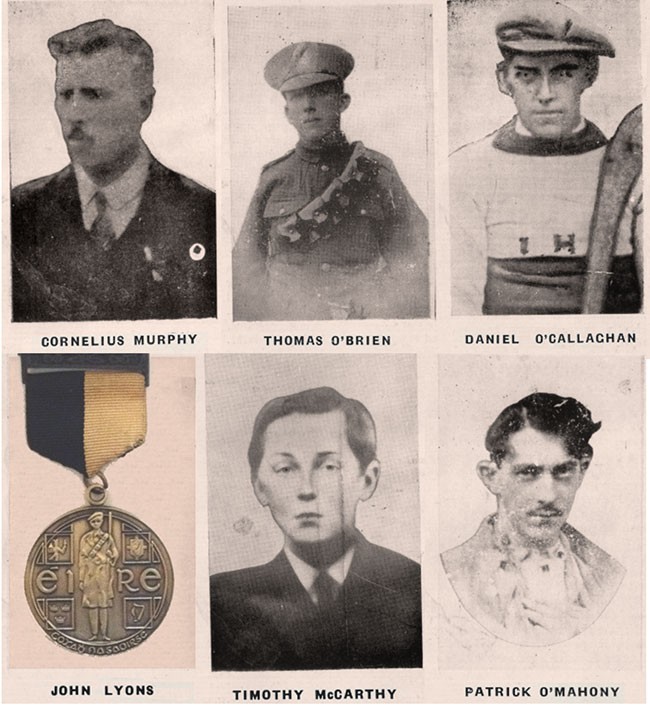 With the High Court ruling in Macready's favour, the executions could proceed. On 28 February 1921 John Allen was executed in Cork as were the five IRA Volunteers captured at Dripsey  – Thomas O'Brien, Daniel O'Callaghan, John Lyons, Timothy McCarthy and Patrick O'Mahony.
Counties Cork, Kerry, Limerick and Tipperary were under martial law. This had been declared in December with the British military GOC in Ireland General Nevil Macready in overall command and Major General Strickland in charge in Munster. Macready's opinion of Ireland was blunt: "I loathe the country."