12 February 2021
Proinsias Stagg - dying for justice
Proinsias (Frank) Stagg, IRA Volunteer from Co. Mayo, died on hunger strike in Wakefield Prison, England on 12th February 1976, 45 years ago today. These are extracts from some of his prison letters as published in 'Irish Voices from English Jails' by the Prisoners Aid Committee, London 1979.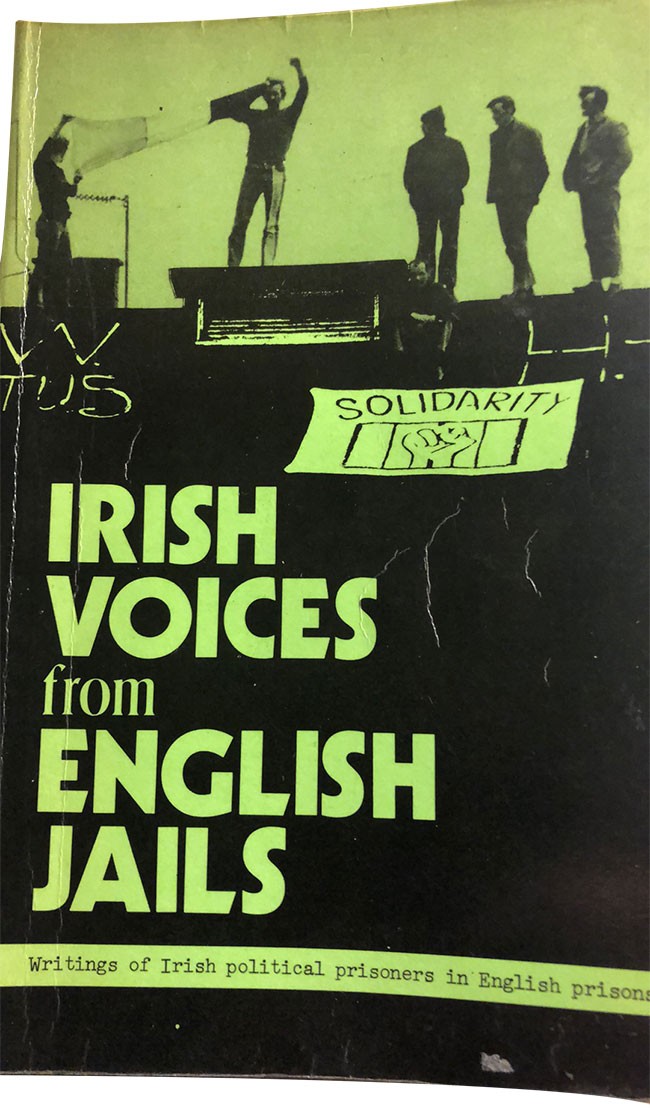 The trial
Just a few lines hoping to find you all in fairly good form at home. I do hope you were not too shocked by the savage sentences. As you know I was expecting it after I'd heard the old judge summing up. You could see the hate in his eyes before we were found guilty. He got very little satisfaction from me as he was passing sentence I stared him eye to eye. When he said ten years I just smiled and never blinked an eyelid...I see Emmet's progressive government had a bit of trouble with security at their prisons. They will have to be a bit more careful who they are hiring out helicopters to...- 4 November 1973. (Emmet was his brother, a Labour Party TD and supporter of the Fine Gael-Labour Coalition 1973-'77, and  the 'trouble' was the escape from Mountjoy Prison by three IRA prisoners in a helicopter on 31 October 1973.)
1974 hunger strike
I'm feeling in very good form myself and if the body is a little weaker the spirit is indeed willing. Naturally it was with great reluctance that I decided on my present course of action...I did have a letter from Mary (Joe) and two Easter lilies enclosed for which I was very thankful. We did manage to have an Easter lily each for Easter Sunday and all came to attention and observed a three minute silence at exactly 1500 hours to honour our patriot dead...It will be three weeks tomorrow since I started my present protest. Naturally as I said before I'm somewhat weaker in body but I'm in the very best of spirits and all the old fire burns as brightly as ever. - 17 April 1974. He was force fed and his comrade Michael Gaughan died after this torture the following June.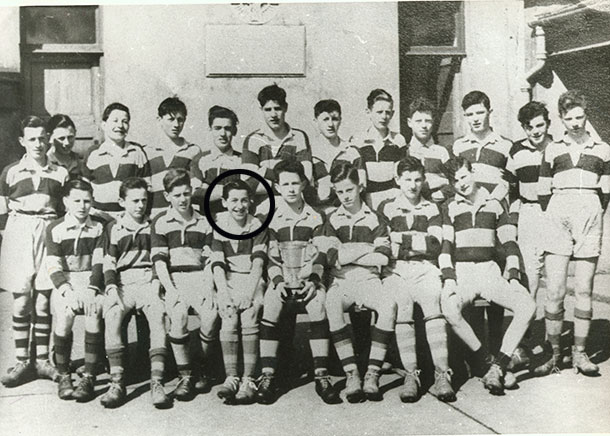 • Frank Stagg was known for his prowess at Gaelic football and handball   
The Coalition 1975
It really is a scandal that the people allow this man Cooney to carry on the way he does. I suppose Emmet is still clinging to the coat-taols of Conor Cruise O'Brien and Fitzgerald. God help Ireland to be in the hands of such traitors...11 February 1975. (Patrick Cooney, Minister for Justice and Garret Fitzgerald, Minister for Foreign Affairs, played the central role in hijacking the body of Proinsias a year later).
Punishment
I was again ordered to work on Friday when my seven days punishment ended which as ever I refused to do. I was then locked up for the day and on Saturday morning I was given a further 14 days in the punishment block with loss of all privileges. So at present my situation is unchanged from when I last wrote to Bridie. Now Mammy I don't want you to be worrying about any of this, God knows you have been through enough trouble and worry recently. I want you to realise that no matter what the situation my spirits will not sag. I have the willpower, determination and self-discipline to adapt to any situation...20 April 1975.
Last message
We are a risen people, this time we will not be driven into the gutter, even if this should mean dying for justice. The fight must go on. I want my memorial to be Peace with Justice. - Last Message to the Leadership of the Republican Movement.