22 January 2021
Senator Lynn Boylan: No family should have to choose between putting food on the table and staying warm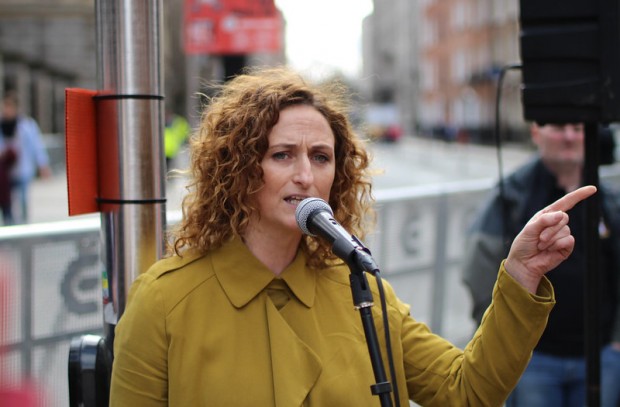 "With a laissez-faire attitude, the government makes a choice to leave our most vulnerable people exposed to the ravages of the free market."
In 2018 - on the eve of Storm Emma - Jane was running out of fuel. "It's an old house, not well insulated and we use oil which isn't cheap. We didn't have money for any more. That fear of facing that with no heating wasn't nice" she says.
Fortunately for Jane, she got a tax refund that day and was able to heat her home in the nick of time. But it could have been a disaster. 
Ireland has the highest levels of cold-weather-related deaths in Europe.
Jane's story is all too common - as I learned reading the hundreds of responses to a recent survey I conducted about energy poverty. 
The results are stark and paint a grim picture of how workers and families across Ireland struggle to stay warm. Almost half of respondents go without heat because of the cost, while two thirds found it difficult to afford fuel. Most people are worried about the cost of energy and only a quarter of people said their heating keeps them warm in the winter. 
We know that energy poverty does not affect all people equally. Reinforcing the findings of my survey, research from the ESRI and SVP, shows that people in more vulnerable situations - like older adults, those with disabilities, single-parent families, children and people on social welfare payments are more severely impacted. 
However, the survey responses also illustrate the grim reality that energy poverty is a widespread problem affecting huge swaths of our society - it affects young families, renters, those on the average industrial wage and people who are paying mortgages.
Energy poverty takes both a mental and a physical toll on people's health. Survey respondents wrote that they feel increasingly depressed and abandoned, and the talk of the shame of scrounging for branches to burn on the laneways around their homes. 
The ESRI recently published a paper about the negative consequences that energy poverty has on children's respiratory health and the responses to my survey illustrate the burden of energy poverty on carers. As one respondent said about caring for her disabled daughter, "pre-Covid, the heating would be off during the day while she was at day services, but we are using much more now." 
All of this may sound more appropriate to a Dickensian novel, but it is the real experience of thousands of people in Ireland today. How can this be allowed to happen? What can the government do about it?
There are three main causes of energy poverty. Poor energy efficiency of homes, low household income and high energy costs. Government action has focused on just the first two. 
The State mainly seeks to improve the energy efficiency of private homes through the Warmer Homes Scheme which provides minor improvements for free. For those with low household incomes, the Fuel Allowance is available – a direct social welfare payment to help with the costs of fuel.  
These interventions are welcome, but not up to the task of tackling the problem as the eligibility criteria are too narrow and only help a section of those impacted by energy poverty.
For the third cause of energy poverty – high energy costs – the government has been absent. When I raised this with a Minister, the response was that "government policy has supported the introduction of competition to energy markets to drive down prices." 
While the government advocates State intervention to improve energy efficiency and raise household incomes, it takes the opposite approach for high energy prices. 
With a laissez-faire attitude, the government makes a choice to leave our most vulnerable people exposed to the ravages of the free market. This approach has been a complete failure. Instead of energy prices decreasing, they have skyrocketed by 33% since 2010 - far outstripping the average increase in costs as measured by the Consumer Price Index. 
The State can and must do more to intervene and regulate the market. One simple action they can take is implementing a disconnection ban. This policy has overwhelming support; with 94% of survey respondents favouring it. My colleague Darren O'Rourke TD has prepared the legislation already. 
Another clear area for action is the PSO levy. In its current form, it is deeply regressive. It is charged at a flat rate, so the burden falls heaviest on low-income customers; even though they tend to use less energy. It must be reformed so workers and families on low incomes do not bear an outsized share of the burden. 
Not only can the government do this, but they must. No family should have to choose between putting food on the table and staying warm.
Senator Lynn Boylan is Sinn Féin spokesperson on Climate Justice
An Phoblacht on Twitter

An initiative for dialogue 
for reconciliation 
— — — — — — —
Contributions from key figures in the churches, academia and wider civic society as well as senior republican figures