18 December 2020
The co-option of Seamus Heaney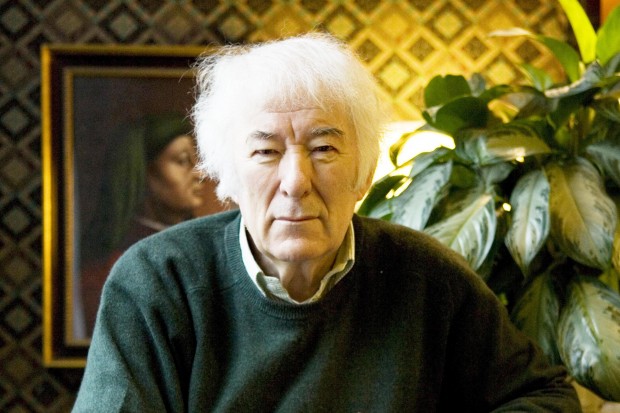 "For the NIO to try and co-opt Heaney is a disservice. I see also some unionist commentators have taken exception to the criticism of the NIO approach, bizarrely claiming that it is akin to saying that Heaney only belongs to nationalists. A ludicrous accusation and position." - Ciarán Quinn
This week's controversy over the use of an image of Seamus Heaney to celebrate partition has been another example of NIO arrogance.  
First a confession. For years I didn't get Seamus Heaney's poetry or politics. 
My first introduction to his poetry was in secondary school when we had to dissect his poem, 'Digging' like you would a dead frog. When dismembered and reduced to its component parts of alliteration, rhyme, and rhythm. 
Like the frog, it no longer resembled a frog, just a mess. Growing up in 1980s West Belfast Heaney was from another time and place. To be honest he was a bit too gentle, cultured and country for my teenage tastes.   
Later when free from having to study poetry I began to enjoy it.  But Heaney remained on the shelf. All of that changed when I went to work with Martin McGuinness.  
With the long days, the heavy politics, and hard miles we always found time to swap music, stories, and most especially poems. Martin took it upon himself to convert me to Heaney. He introduced me to the heartbreak of 'Mid-Term Break', the foreboding of 'A Constable Calls', the tenderness of 'When All the Others Were Away at Mass' and the sheer sensuality of 'The Otter'. 
One of my prize processions remains a copy of a collection of Heaney poetry that Martin gave me in 2009 inscribed simply, "didn't I tell you if you travelled with me you would go far, well at least as far as Heaney".  
There were many universal constants in Heaney's poetry:, hope, an epiphany in a fleeting moment, the tenderness of relationships, nature, and a sense of place. 
Heaney is of Bellaghy, Ulster, Ireland, and the world. 
In his political life, he remained completely opposed to violence, had pride in his identity as an Irish person living in as he put it, 'Britain's Ireland'. While he accepted the reality of partition, he knew its cost and never endorsed it.  
As an Irish Republican, it was frustrating to see poets unable to address obvious wrongs or even to express sympathy. As Bobby Sands wrote from his prison cell, "The men of art, have lost their heart". 
Heaney in a lecture delivered in 1993 wrote about being at an event in Oxford in 1981 when he felt he should be in Bellaghy at the wake of his neighbour and Hunger Striker, Francis Hughes.  
He wrote: "There began to be something almost unseemly about a scruple which prevented a show of support for the hunger strikers' immediate claims – a support withheld because logically it would have been taken as an endorsement of the violent means and programs of the Provisional IRA." 
He stayed in Oxford.  
It was at the time a gilded cage fashioned by constitutional nationalists who described themselves in terms of opposition to the actions of the IRA.  
Heaney recognised his silence and caution could be misrepresented as support for the British position. 
In the same lecture said, "Such caution had produced only silence, and now that silence was by default appearing as assent to the triumphalist, implacable handling of the affair by the Thatcher cabinet." The poet of 'Whatever you say, say nothing', choose to say nothing.  
Despite the silence of the time, Martin McGuinness would relentlessly make the case for Heaney. Finding the common humanity and utmost respect for a person with whom you might disagree politically.  
This brings us up to today and the attempted co-option of Heaney to celebrate partition. It is again the British government's attempt to take silence as assent and opposition to violence as support for partition and the status quo.  
Again in his lecture of 1993, he explains his rejection of being included as a 'British' poet with the quip about his passport being green as, "to maintain the right to diversity within the border, to be understood as having full freedom to the enjoyment of an Irish name and identity within the Northern jurisdiction".  
For the NIO to try and co-opt Heaney is a disservice. I see also some unionist commentators have taken exception to the criticism of the NIO approach, bizarrely claiming that it is akin to saying that Heaney only belongs to nationalists. A ludicrous accusation and position. Many people can find commonality, beauty, and comfort in his poetry. But also respect the man's politics.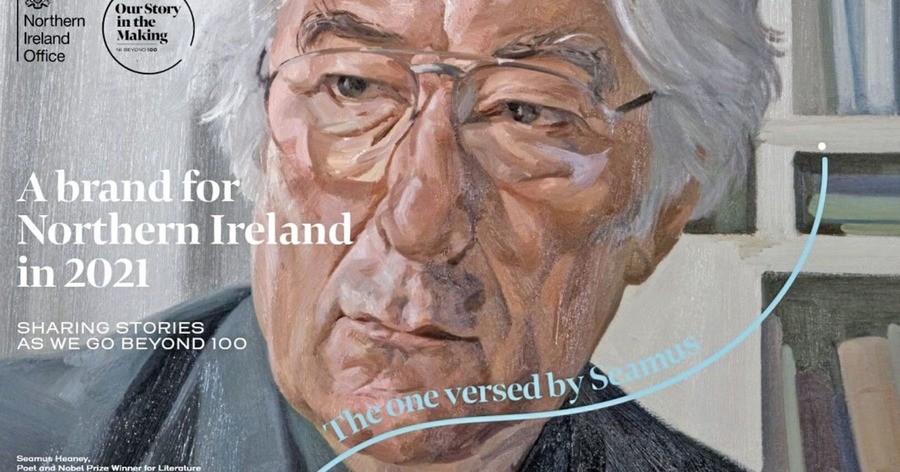 As an Irish Republican, there is much in Heaney's politics that I found questionable and did for a long while. But like the conflict that view is long gone.  
Martin asked Heaney for a gift to mark the retirement of Ian Paisley. Seamus obliged with a hand written copy of the 'The Cure at Troy', which Martin framed and presented to the former First Minister.  
I did grow to love his poetry and had the privilege to meet the man in the company of Martin. I was struck by the warmth of his welcome, his comfortable manner, the softness of his accent, his humanity, and his humour. All of which marked his poetry and politics. And both deserve respect.