12 November 2020
We must act to put an end to holiday hunger – Karen Mullan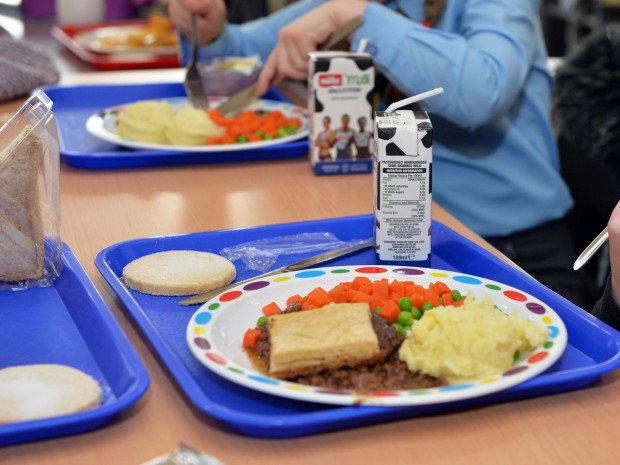 "It's important that we remember that holiday hunger was an issue long before the onset of the current pandemic and will remain an issue unless we take bold decisions to tackle it" - Karen Mullan
This article originally appeared in the Derry Journal 
Childhood hunger is a reality today in the north. A consequence of unemployment, low-paid and insecure jobs, universal credit and compounded by a decade of Tory austerity policies from London. 
The provision of free school meals is a crucial and important measure. Not only does it alleviate already struggling families from further food costs, but it guarantees thousands of our children a meal every day. 
The big challenge is that this entitlement ends when the school term ends and holidays such as Easter, the summer, Christmas and mid-term breaks bring with them a very real and severe cliff edge for families, but most importantly the 100,000 plus children in the north who rely on a free school meal.
The issue of childhood hunger also has profound effects on our children's education with links between educational underachievement and deprivation being well documented. 
I am passionate about tackling holiday hunger and my experiences go right back to my time working as a community worker and that has continued since becoming an MLA in 2017. 
Having had the backing of the Sinn Féin Ard Fheis to actively pursue policies which tackle holiday hunger, I will be bringing a Private Members Bill to the Assembly with proposals on how we can legislate to support our children during the holidays. 
This year has shown that we can do things differently.
Following the return of the Assembly this year, I wrote to the Education Minister and alarmingly, it wasn't even on his radar. But the impact of COVID19 has exposed the reality of the situation. 
The closure of schools and the inability of children and young people to get their free school meal encouraged a joined-up effort to make funding available directly to families. 
It's welcome that the Executive took the common-sense decision to extend the direct payments to families throughout the summer period and once again during the recent extended mid-term break. 
Likewise, my successful intervention to protect EMA payments during the extended mid-term break had a huge impact on protecting our students during a time of great hardship. 
It's important that we remember that holiday hunger was an issue long before the onset of the current pandemic and will remain an issue unless we take bold decisions to tackle it.  
We have shown that the resources exist to address holiday hunger and now it is up to us as political leaders to put an end to it once and for all.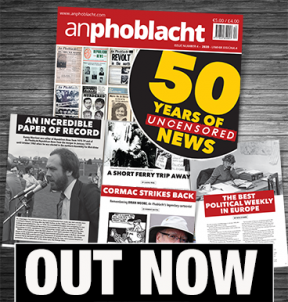 An Phoblacht on Twitter

An initiative for dialogue 
for reconciliation 
— — — — — — —
Contributions from key figures in the churches, academia and wider civic society as well as senior republican figures