18 October 2020
COVID-19: Time is not on our side, Big decisions are required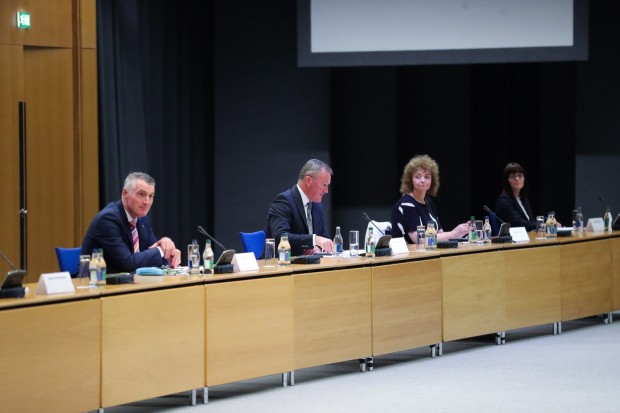 "Political and civic unity is what is needed now - not division - far less the stoking of sectarian tensions. So the fools' game playing needs to stop. This is not a game" - Declan Kearney
The northern power sharing Executive took hard decisions very late last Tuesday night to make a public health intervention with the objective of trying to suppress the increasing community transmission levels of COVID-19.
The new restrictions being introduced are wide ranging, including the closure of schools for two weeks from 19 October subject to a review, and closing of businesses from 16 October for a duration of four weeks.
This intervention is geared towards disrupting the existing chains of transmission which are rising at alarming rates across the north.
There is also a very worrying increase of confirmed cases and hospital admissions in the south of Ireland: Our border corridor counties straddling both jurisdictions are especially bad.
All of these factors inevitably lead to patients admitted to intensive care units, and for others a dependency upon ventilators.
Sadly more people are dying as a result, with cumulative and severe repercussions for our health and social care systems, both north and south.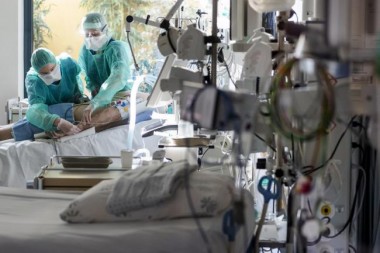 In other circumstances no government would consider the need for such an intervention given the economic and social fall out from the extended 'lock down' period put in place last March.  But COVID-19 is still spreading within the community: The scientific evidence is undeniable.
In fact our situation is so grave, that there was an arguable case for even tighter restrictions and for a longer duration.
The objective must be to drive the R number back down to .7, and for as sustained a period as possible.
The available modelling in the north of Ireland points to doubling rates of infection and hospitalisation every 7/8 days.
In relative and absolute terms our situation has reversed dramatically. 
This trajectory of fast increasing levels of infection mirror not only what is happening in the southern state, but also internationally, particularly in regions of England, Scotland, Wales, France, and Spain, to name just a few examples.
But, as always, balanced decisions need to be made between trying to effectively suppress transmission levels, and minimise the negative impacts upon business, livelihoods, jobs, economic and social activity, our children's futures, the existing health care system, community well being, and mental health.
So upon receipt of a recommendation from the Health Minister, and his chief medical officer and scientific advisor, an intervention, based upon critical compromises, and subject to continuous review, was agreed by all Ministers representing the five largest political parties in the north of Ireland.
An important part of the calculation made was that cross party unity of purpose, and collective leadership from the power sharing Executive, should mobilise new levels of community compliance with the public health message and more disciplined human behaviour, and thus help us control spread of the virus.
Since then however, a sectarian and anti-scientific hubris has been publicly counter posed to the difficult challenges faced by the Executive.
This insidious push back began prior to the decision of last Tuesday night, when as early as Monday morning leaks of scientific and medical analysis were attributed to two anonymous Executive Ministers by a public broadcaster.
That intention was clearly to polarise public opinion and perhaps provoke some hysteria before the Executive met.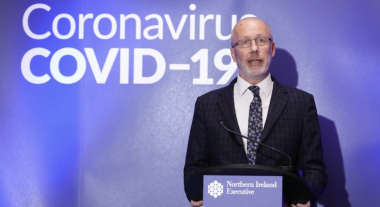 The subsequent public challenging of the chief scientific advisor to the Executive, which took place is an absolute disgrace. 
He and his colleagues have a difficult enough job without being publicly pilloried and undermined by a government Minister.
The simultaneous sectarian insinuations articulated regarding community transmission across the region are nothing short of scandalous and shameful.
It seems a minority cannot allow our political process to handle even a global health pandemic, without attempting to introduce zero sum sectarianism.
It demonstrates that the merchants of hatred and division still seek to prosper and have influence even 22 years after our peace settlement, the Good Friday Agreement.
But even if that is the case, it shouldn't matter.
Our exclusive focus must be upon defeating COVID-19, not manufacturing sham fights.
What must have primacy over every other consideration is the well being and lives of all our people.
Protecting the elderly and most vulnerable at this new height of the pandemic in Ireland is what matters now.
All other priorities should be secondary to suppression of the virus at this time.
Here's the reality: There is enough fear and uncertainty within society without the introduction of baseless, anti scientific and sectarian rhetoric from public figures who should know better.
The statement issued by the five party leaders in the northern Assembly on Friday set the correct tone.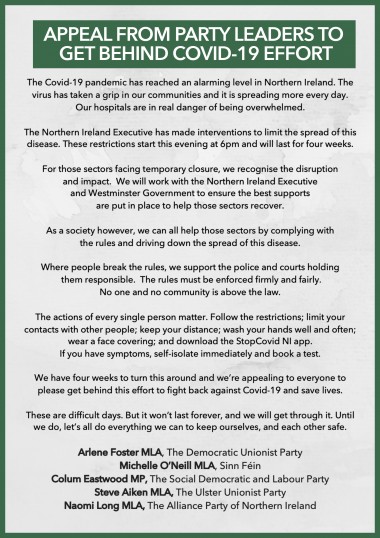 Political and civic unity is what is needed now - not division - far less the stoking of sectarian tensions.
So the fools' game playing needs to stop. This is not a game.
The intervention agreed by the Executive gives us space.
Now we must all act swiftly and decisively.
The time we have bought must be used to double down on the following:
- Strengthen the test, track, trace, isolate, and protect systems;
- Maximise support for businesses, workers and the most vulnerable;
- Increased protections for our care homes;
- Upscaled coordination between the health authorities along the border corridor;
- Engage the influence of all social partners from the labour movement, business sector, and community and voluntary sectors.
This is a period when community partnership and solidarity must come to the fore again.
Government north and south must act with agility. Inertia is our enemy.
All options need to be put on the table, including maximum collaboration and communication on an all-Ireland basis, and between the islands of Britain and Ireland.
There is a stark and obvious need for immediate interventions by both the North - South Ministerial Council, and the British - Irish Council.
Time is not on our side.
Big decisions are required.