9 October 2020
Increased capital investment is key to building a stronger, fairer, better economy - Mairéad Farrell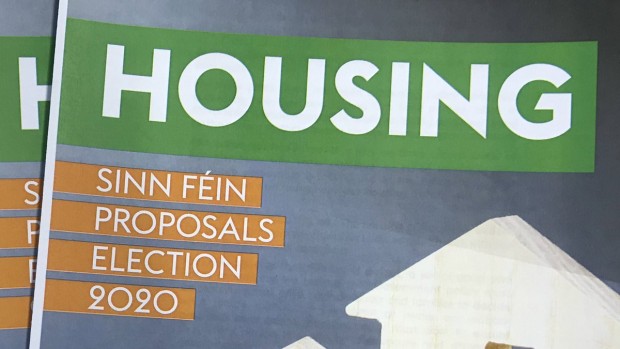 Ireland has suffered the second highest number of job losses in Europe during the Covid-19 pandemic and capital investment is key to getting people back to work.
Only Spain has fared worse when it comes to job losses. This is despite headline GDP figures being used by economists such as Jim Power and IBEC's Danny McCoy as an example of the 'resilience' of Ireland's economy. 
Ireland's GDP demonstrated the lowest year-on-year decline of all EU member states for quarter two. We shed less than 3%, whereas Spain shrank 22.5%. 
It must therefore be asked how can we be the best performing economy in terms of GDP and yet second only to Spain in terms of jobs losses?
Using GDP is a flawed way to measure the health of an economy. You need to lift the lid to get the full story.
To date, annual corporate tax receipts have outperformed forecasts with August's receipts 31.5% higher than the same period last year. 
The exports of the chemical and pharmaceutical sector, in addition to big tech, have helped to shore up GDP in the face of this major crisis.
But for many workers, feeling the anxieties of their livelihoods on the line, those figures will provide little comfort.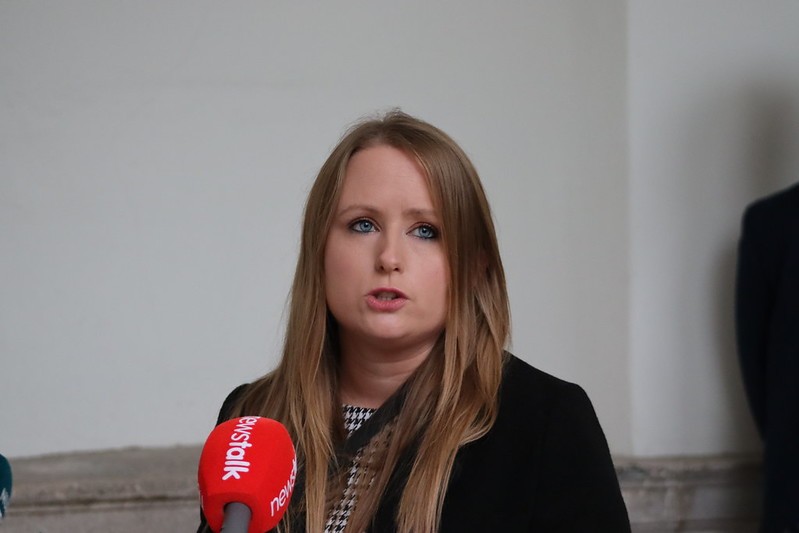 Almost 70% of our employment is in the SME sector, which is really struggling. 
A recent report from the ESRI showed that almost 50% of SMEs do not have enough cash reserves to cover one month's expenses. It is therefore hardly surprising these businesses are not investing. In fact, Ireland is currently the worst EU country in terms of investment.
A simple way of measuring investment is to look at gross fixed capital formation.
This is a component of calculating GDP, which includes spending on the likes of plant, machinery, equipment purchases, land improvements, the construction of railways, roads, private residential dwellings, and industrial and commercial buildings. 
Put simply, it looks at how much is being built - productive assets which can bring about more production to increase economic growth.
According to Eurostat, we are last when it comes to investment. So again, we are the second worst in the EU in terms of job losses, but the worst in terms of investment. 
This is where the State needs to step in and stop dithering. Current spending, such as income and business supports, are not enough. 
What we now need is significant capital expenditure that will create employment, reboot our economy and future-proof society for generations by investing in housing, hospitals and schools.
Today we can borrow at historically low interest rates. The NTMA, our debt management agency, recently sold €1 billion worth of bonds at a negative rate of 0.098%. 
This essentially means that investors are paying the State to borrow their money. It offers a significant opportunity for the funding of major capital investment projects. 
We can put people back to work, address serious deficiencies in housing and healthcare, and ultimately help to bring about more inclusive growth that will shrink our debt as a proportion of economic growth.
This has been the approach taken by other EU member states. The French President has announced his 'France Relaunch' stimulus program, which proposes €100 billion in spending on jobs, businesses and large environmental capital projects. Germany has announced a €120 billion stimulus package, with €40 billion in green projects.
The Minister for Public Expenditure Michael McGrath has said that this should be an investment-led recovery. But his answers to me last week in the Dáil leave me with doubts about their commitment to such an investment strategy. 
Despite the July Stimulus stating that capital expenditure would be increased by around €1 billion bringing it to around €9.1 billion, as an emergency measure, the Minister confirmed last week that this was not additional expenditure at all, and spending had already been forecast in 2019 to be €9.1 billion in 2021.
On the other hand, the Programme for Government states that the government 'will set out a medium-term roadmap detailing how Ireland will reduce the deficit and return to a broadly balanced budget'. 
Has the current government not learned the lessons of the last crisis? 
Restrictions on government spending at a time when the private sector is contracting has a devastating impact. Past governments have also had a poor record when it comes to countercyclical spending. They have often reflected that old Charlie McCreevy mantra that 'when we have it we spend it, and when we don't have it we don't'.
Our unemployment level of 14.7% is flattered by the various furlough schemes, but it is likely to increase should more businesses go under due to restrictions. 
The State must step in with shovel-ready projects. Many were outlined in the Ireland 2040 Project, and plenty have been flagged by myself and my colleagues. 
So instead of following the old Charlie McCreevy line, how about the government heeds the words of Christy Moore: 'don't forget your shovel if you want to go to work'.  
Mairéad Farrell TD is Sinn Féin's spokesperson on Public Expenditure and Reform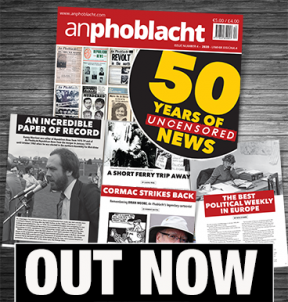 An Phoblacht on Twitter

An initiative for dialogue 
for reconciliation 
— — — — — — —
Contributions from key figures in the churches, academia and wider civic society as well as senior republican figures