29 September 2020
"Vandalism of our cultural and historical heritage": 1916 Leader's Home destroyed overnight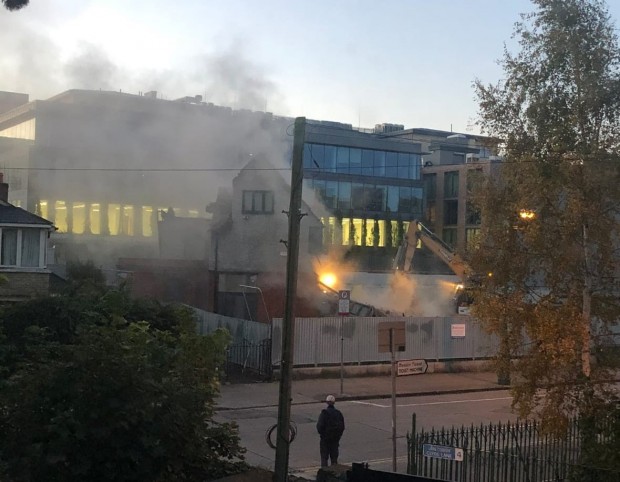 This is a calculated act of wanton vandalism of our cultural and historical heritage - a move driven purely by greed" – Aengus Ó Snodaigh TD
The home of Michael Joseph O'Rahilly, the only 1916 leader to be killed in combat during the Easter Rising, was destroyed early this morning.
At 6:30am on Tuesday morning Derryroe Ltd, a development company owned by the McSharry and Kennedy families, bulldozed 40 Herbert Park, despite Dublin City Councillors voting unanimously to support a motion by Sinn Féin Councillor Mícheál Mac Donncha to add the building to a list of protected structures earlier this month.
The O'Rahilly House after the demolition took place
The demolition of the O'Rahilly house is just the latest example of the State's efforts to allow and enable developers to whitewash Ireland's heritage sites.
Scandal previously erupted when the Government pushed for the demolition of no's 14-17 Moore Street, which were the final meeting places of 5 of the 7 signatories of the 1916 proclamation, and earlier this year Wexford County Council attempted to sell off the 1798 Rebellion centre in Wexford before public pressure forced them to drop the sale. Meanwhile the site of Countess Markievicz's cottage in Ticknock has been left to ruin, despite recent calls for the site to be preserved and restored.
Sinn Féin spokesperson on Gaeilge, Gaeltacht, Culture and Arts, Aengus Ó Snodaigh has branded the demolition of the O'Rahilly house in Ballsbridge as a wanton act of vandalism on our culture and historical heritage.
The O'Rahilly (above) was the only member of the 1916 leadership to die in combat during the Easter Rising
Speaking to An Phoblacht, Ó Snodaigh said that the move by the developers in spite of the position held by Dublin City Council was "reprehensible".
"This is a calculated act of wanton vandalism of our cultural and historical heritage - a move driven purely by greed".
"I am calling on the Minister for Culture Catherine Martin and Dublin City Council to intervene immediately and order the developers to reconstruct the O'Rahilly House brick by brick to its former state."
Meanwhile Sinn Féin TD for Dublin Bay South Chris Andrews described it as "a big blow to our history and heritage and sends out the signal that all our historical sites are being opened to destruction."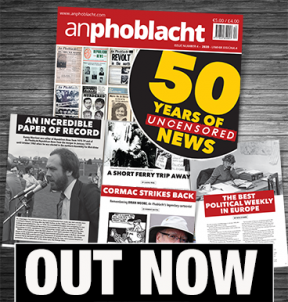 An Phoblacht on Twitter

An initiative for dialogue 
for reconciliation 
— — — — — — —
Contributions from key figures in the churches, academia and wider civic society as well as senior republican figures