19 July 2020
Politics must be set to the side to tackle Covid on an all-island basis - Gildernew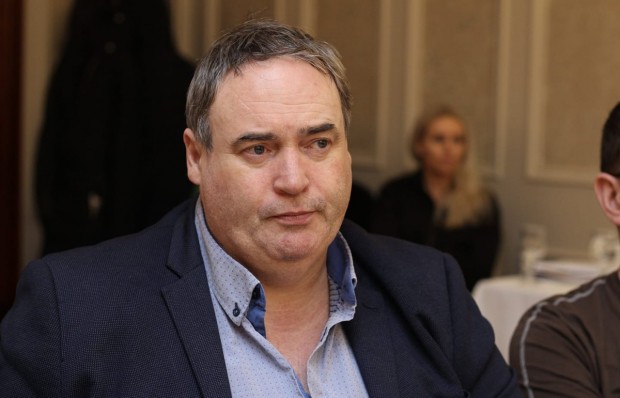 "Our COVID-19 strategy must be driven by the desire for common good in a public health crisis, rather than by any political allegiance or the constitutional issue. Across the island, the health of our people, our communities and our economy are at stake and the decisions that we make in the here and now will have enormous repercussions for our society for many years to come." - Colm Gildernew MLA
Colm Gildernew is an MLA for Fermanagh South Tyrone and the Sinn Féin spokesperson on Health in the Assembly. He is also currently chair of the Assembly's Health Committee.
Our COVID-19 strategy must be driven by the desire for common good in a public health crisis, rather than by any political allegiance or the constitutional issue. Across the island, the health of our people, our communities and our economy are at stake and the decisions that we make in the here and now will have enormous repercussions for our society for many years to come. 
While we still see small outbreaks and clusters across the island of Ireland, the transmission of the virus is relatively stable. The question now for public health officials is how to deal with a virus that will undoubtedly be part of our daily lives for some time to come or at least until a safe vaccine has been developed.
Evidence from New Zealand, South Korea and others nations which have handled the COVID crisis well, proves that the optimum strategy is to suppress and eliminate the virus through extensive finding, testing, contact tracing and isolating. This type of determined action to suppress the virus in New Zealand, for example, has placed that country in a much better position to reopen its economy and society.
Clichés aside, it is an absolute truth that viruses do not recognise borders; therefore our strategy must be the suppression and elimination of the COVID virus on an all-island basis. Public health officials across the entire island must act swiftly and cohesively if we are to return to any kind of normality in our economy and in our social activities. 
The evidence gained from epidemiological data from the north and south supports the case for coordinated action across the entire island if we are to suppress and eliminate the COVID virus.
In expert panel evidence to the assembly health committee on May 14, 2020, eminent experts in science, infectious diseases, and pandemics from the alternative SAGE group, told committee members that it was odd that Ireland was treated as a single epidemiological unit for animal and plant health but not for human health.
In a letter to the Irish Times on June 8th, 2020, 1,000 experts across science and academia called for 'a scientifically sound' all-island approach – one that includes extensive testing and contact tracing. According to the experts, the strategy must be to suppress the number of COVID-19 cases to zero – a feat that can be accomplished in weeks, rather than months, if the political will and a sound scientific strategy were in place. 
In a June 15 Op- Ed in the Irish News, Dr Gabriel Scally proposed that a joint north -south initiative "empowered and resourced" to hunt down and eliminate the COVID virus could ultimately bring enormous economic and social benefits to the island, with schools, businesses and wider society able to reopen and do business as usual. It is a short-term cost for long-term gain proposal. 
The experts agree on what needs to be done – Belfast and Dublin must act as a tag team with a no-nonsense attitude; setting political agendas aside to ruthlessly hunt down and eliminate the COVID-19 virus in a cooperative manner across the island and the objective must be to achieve a zero Covid future. 
Both governments must be fully committed to full investment in the infrastructure and apparatus of suppression and elimination – extensive finding, testing, contact tracing and isolation.  Special attention must be paid to border communities, north and south, with testing, contact tracing and so forth carried out seamlessly through fully cooperative efforts.
The Memorandum of Understanding between the two administrations must be put on steroids – with daily strategising and data sharing between health departments and public health officials. There can be no room for complacency or dithering by any party.
Travel regulations must be decided on an objective and scientific basis. Jointly, we must look to the countries that pose the highest and lowest risk to our own citizens across the island and then decide accordingly.  There can be no 'back door' scenario created, as it poses a significant risk to the entire island. There must be stringent regulations at all ports of entry on the island and joint agreement on measures such as thermo sensors, on the spot testing, temperature taking and appropriate isolation/quarantine measures put in place.
And finally, when a vaccine becomes available in the future, both administrations, north and south, must ensure that every single citizen has free and equal access to the treatment.  There can be no profiteering from pandemics; universal access to whatever treatment or cure is developed must be guaranteed to all.