16 June 2020 Edition
Waterford Sinn Féin's 20,569 votes more than Fianna Fáil and Fine Gael combined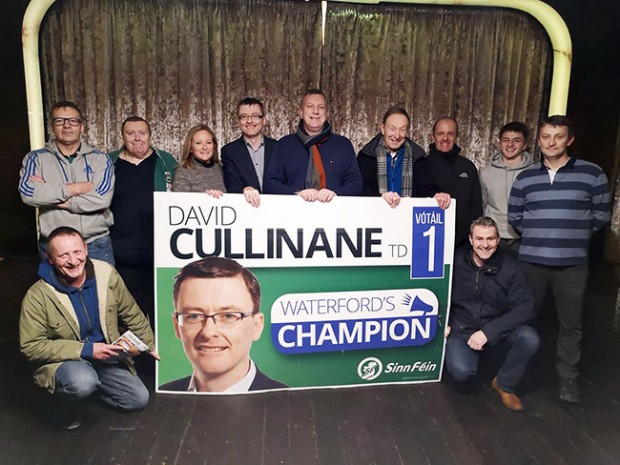 Election 2020 was ground breaking and historic. Sinn Féin won the most first preference votes and now has a clear mandate to deliver change. The electoral progress in Waterford since 2002 is staggering. In the General Election of that year, Sinn Féin won 2,955 first preference votes. It laid the foundation for local electoral success in 2004 when the party won three council seats across the constituency.
In 2014, this representation at local level increased and doubled to 6. In 2016 a Dáil breakthrough was made with Sinn Féin achieving just under 9,800 first preference votes. The priority was to work hard, consolidate the seat and build the party. This was possible through a collective effort by a determined party membership, councillors rooted and relevant in their constituencies and delivering strong representation to the people of Waterford.
The recent election campaign was like no other. The desire and hunger for change was palpable. Door after door voters were demanding real change and an end to the status quo. They want a change of Government and they want an end to Fianna Fáil and Fine Gael's failures. They voted for solutions, for hope and for delivery.
In the aftermath of the election, it remains clear that both parties have learned nothing. They arrogantly dismiss the Sinn Féin mandate and the citizens who voted for the party in record numbers. They petulantly sit on the side-lines while the Sinn Féin team roll up their sleeves to get the job done.
In Waterford, Sinn Féin received over 20,500 first preference votes; more than Fianna Fáil and Fine Gael combined. That mandate cannot be ignored. We will continue to work hard to deliver for the people of Waterford and the South East to bring about transformational change across the island. Irish Unity, ending the crises in health and housing, reducing the pension age, achieving social and climate justice are a step closer - now we need to finish the job.
• David Cullinane is the Sinn Féin TD for Waterford