14 June 2020
Mayor Danny and the laughter of our children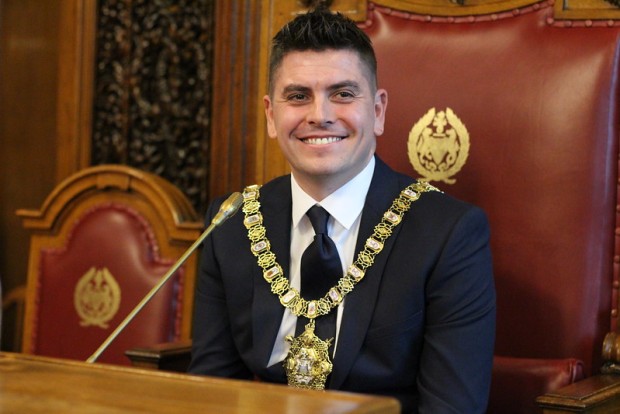 The last engagement of Danny Baker's term as Mayor of Belfast was his attendance at an event in the Falls Park on 31st May 2020, organised to congratulate young Rossa Doherty on the completion of his fundraising campaign. Rossa, a six-year-old pupil at Bunscoil an tSléibhe Dhuibh and a member of Gort na Móna CLG, had cycled around the park every single day in the month of May, raising over £2,500 for the hospice as he went.
There's a good chance that Danny, a close friend of Rossa's family, would have been there anyway. But he felt it was important for him to bring the chain – emblazoned with the words of Irish, 'Erin go Bragh' – and the endorsement of the Mayor's office to this event. 
It was an event that encapsulated his time as Belfast's first citizen: youth, community, promoting good physical and mental health, the whole importance of dedicating ourselves to helping others. These things summed up Danny's time as mayor, just as they underpin the activism of the team around him in the Colin area. 
Another theme that marked out Danny's approach to being Mayor was his emphasis on fun, on enjoying your work and remembering the value in it and the value in yourself. And this wasn't a question of style, or his 'brand' of mayorship. Positivity is a fundamental part of what Danny wanted to bring to the role.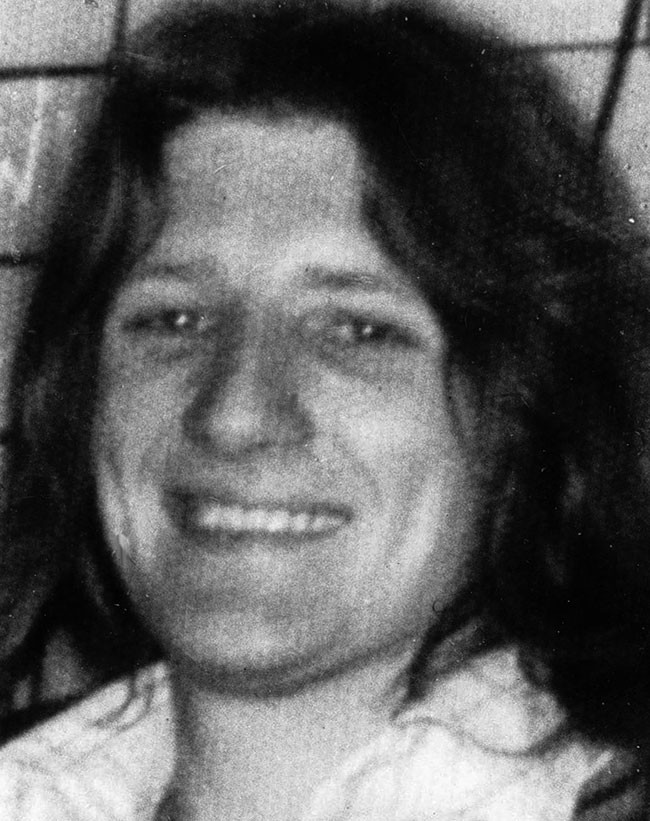 • Bobby Sands
On social media, he has been a champion of mental health. The relentless positivity of his Facebook posts is infectious and, judging by his post engagements, it clearly resonates with people of all ages. In post after post (first thing Monday morning or, even worse, while cutting back hedges or painting over graffiti on a Sunday morning) he regularly encourages followers to put up a barrier against the negativity and self-criticism that is too common in society in general, and on social media platforms in particular. 
No doubt, if Danny ever moves away from politics there could be a career for him as a life coach or counsellor. But his passion is in helping people, especially young people, and he understands the opportunity he has been given to bring about change in people's lives. Another Twinbrook republican, Bobby Sands, once said that "our revenge will be the laughter of our children", and Danny has made it his mission in politics to bring that about.
It could be said that Danny himself, and a whole generation of confident, progressive republicans coming to the fore, is in fact a manifestation of that mantra. This cohort of young activists, many of whom were not even born when Sands wrote those words, are themselves a sign of a new political and social environment bringing opportunities for improving life here on a level that nationalists could only have been dreamed of at the end of the 1970s. 
Then, republican activists had to avoid arrest as they tried to organise their campaigns, in streets that were barricaded or torn apart by conflict. Houses were torn apart too, with children staring down the barrel of a gun pointed at them as British soldiers ripped through their childhoods (Danny remembers, once in the 1980s, soldiers throwing Christmas presents from the attic. No Santa in his house). Some, like young Carol Ann Kelly, lost their lives as a result of British army incursions in to Twinbrook.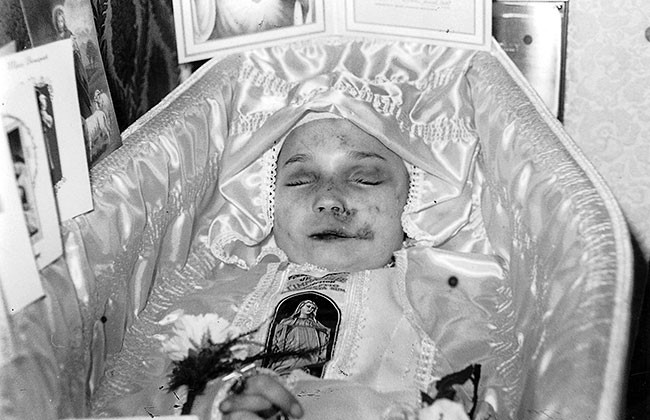 • Carol Ann Kelly
Even in more recent decades, children continued to bear the brunt. In the 1990s pupils in Irish medium schools would have their schoolbags emptied out in the street by the army. Children in north Belfast had to walk past a shower of urine-filled balloons to attend school in Ardoyne in 2001. And I know people in their 20s who still suffer the effects of trauma endured during nightly sectarian assaults on their Short Strand homes when they were in pre-school at the start of this millennium. 
Children of those times, products of that environment, have grown up in a different world and they face a new reality. Something has given them hope. "Suffering breeds character," Jesse Jackson once said, and "character breeds faith".
Although our society is still riven with inequality, there has without doubt been significant change. The Irish language is promoted freely and is stronger in Belfast than it has been for a very long time. Our Gaelic games are played unhindered in facilities that our young people deserve. There are no soldiers on our streets.
And at the same time, while many of our children are enjoying the freedom of this new era, far too many are not. Too many are caught in the poverty trap, and we have watched rotting neoliberalism contribute to extremely high levels of poor mental health. The scourge of suicide stalks our young people more than ever. 
It is crucial in these times that we have community leaders who use their position to appeal to young people, encouraging them to keep themselves and their friends right, and showing them that there is always hope. It is refreshing to see an elected representative using his social media so often simply to promote a positive mental attitude.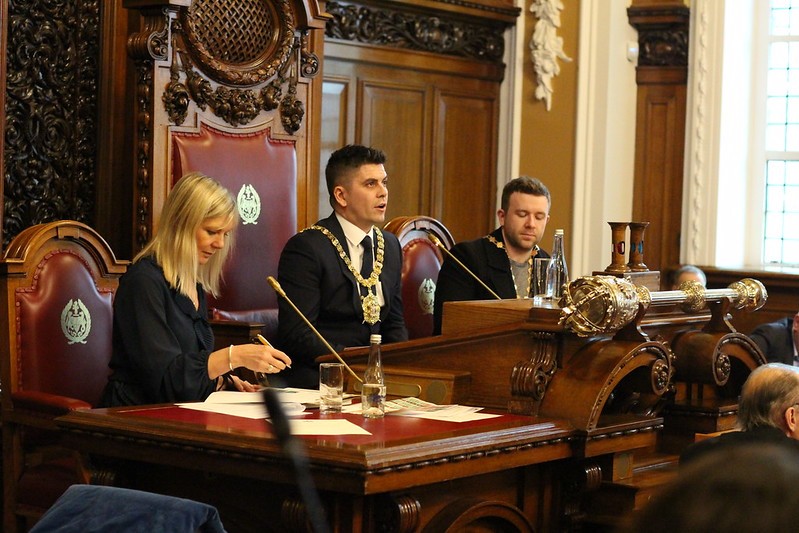 Danny and his colleagues in Belfast City Council understand the power they wield and their ability to bring about change in young people's lives through investment. One of his proudest moments as mayor was opening the new Brook leisure centre in Twinbrook. Situated on a piece of land where, as a child at school, Danny would watch British army personnel disembark from their helicopters, this top-class new facility will help further transform the lives of residents of the Colin area. To him it stands as a symbol of what is possible and how we can keep the children laughing, playing, growing.
It is hard to escape the feeling that there is some correlation between Sands and his prophesy and this new period in the development of our communities; that some vindication has been achieved.
None of which is to say we should ever compare present-day political work to the struggles of earlier years, certainly not those of Sands himself and the H-Block prisoners. Comparisons like that are crass and inappropriate – and inaccurate: there is no similarity between the ordure and the agony of the prison struggles and the realities of modern-day activism. But in a way, that is the point. Republican councillors in Belfast today can invest creatively in our communities in a way that ensures the best possible outcomes for our children's futures. 
We as a community have progressed to a critical point in the journey, and a crucial part of Sand's vision is being achieved. It is no victory – again, it would be a cheap and inaccurate claim – but we should recognise change in our society if we aim to sustain it.
So while there is no comparison in the realities, there is surely a continuity in purpose. Just as the leaders of the prison struggle demanded, the starting principle of modern activists like Danny Baker is that the dignity of each individual, the humanity of the most vulnerable, must be upheld and respected. They faced the most powerful empire of their time with nothing but their bodies. Nothing will compare to that, but the theme and the driver remains the same: we insist on rights and respect, for everyone. While the tactics have changed, these fundamental aspects of the strategy are the same.
Twinbrook republicans have come a long way from dodging the forces of the Crown on broken streets. As well as the new leisure centre, there is a dedicated, state-of-the-art Irish language centre. Again, this was achieved in part due to the efforts of local councillors. And now one of their own took the 'top job', one in a long line of mayors-of-the-people since Alex Maskey became the first republican to wear the chain in 2002.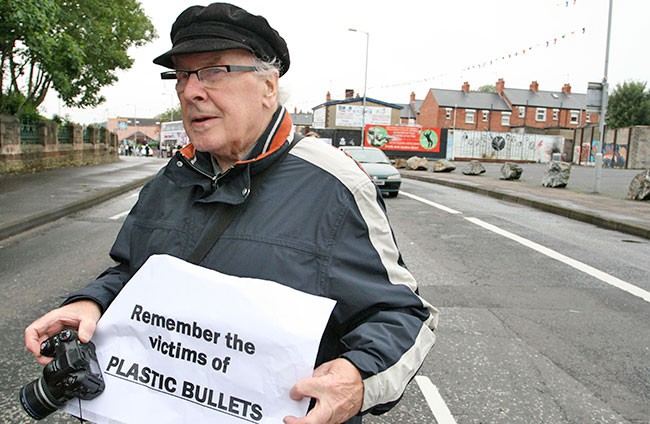 • Fr. Des Wilson
Writing in 2011, Fr. Des Wilson commented on the discrimination of the past and the evolving landscape facing those who would seek to bring about change.
"That was then, this is now... Now you're nice about the City Hall and Stormont because one day you may be in there managing them… It's all about asserting and respecting dignity. Not superiority. Dignity. Ours and other people's."
During his short tenure as Mayor, Danny championed community activism and causes that promote the dignity of each individual. 'Asserting and respecting dignity', then and now. Ensuring the laughter of our children, now and in to the future. 
The sun was splitting the trees as wee Rossa came in on his bike to finish his last cycle among a cheering crowd of well-wishers on the last Sunday in May. The young Gaeilgeoir was delighted to be greeted by the Mayor of Belfast, and to be presented with a giant, cardboard cheque. 
The funds he raised will directly help people in severe need; people who are at the complete opposite end of their life journey from the smiling 6-year-old. The contrast in the suffering and the joy couldn't be more stark, the lesson couldn't be more clear. Laughing all the way, the mini activist had created something out of nothing, had wrought hope out of darkness, and had left an example for us all. Most importantly, through his efforts and the support of his community, he will ease other people's suffering. And sure, isn't that a victory worth celebrating?
• Paul Deeds is a Sinn Féin activist from Andersonstown