2 June 2020
Beyond Covid-19: We can no longer afford not to think in all-Ireland terms By Declan Kearney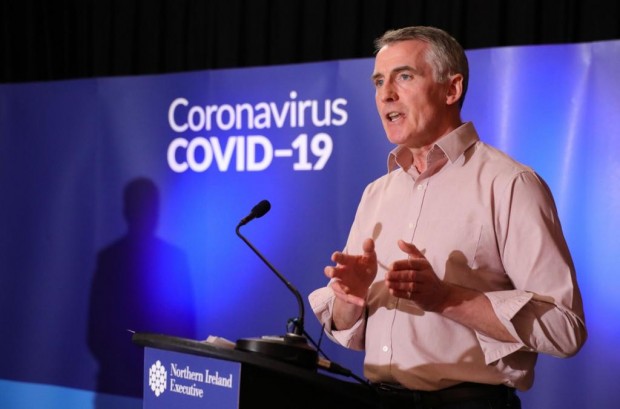 Whether serving in government or opposition, north or south, Sinn Féin must stay focused upon the primary aim of Irish unity, and steadily build popular support for national independence during this new decade, both domestically and internationally.
Since this blog last published, the power-sharing government in the north of Ireland has adopted and begun to implement a five-step plan for managing coronavirus and moving beyond total lockdown. 
It is supplemented by a scientific matrix and criteria to measure when it is judged safe to relax individual restrictions, or not. 
Progress has been made on producing a detailed health plan, and movement towards a comprehensive test, trace and isolate strategy, underpinned with an adherence to best practice, and World Health Organisation (WHO) guidelines. 
Some restrictions have now been lifted and Step 1 has been entered. 
Despite very significant initial challenges, and more recently, what can only be described at best, as missteps by some, a more cohesive strategic approach exists within the power sharing government; at least for now. 
That is to be welcomed.  
It proves that political opponents can still reach common ground, when faced with huge emergencies such as that which Covid-19 has created. 
Last week a very cautious intention was signalled by the northern Executive in the direction of a transition to Step 2. 
Further consideration will be given to that transition this week.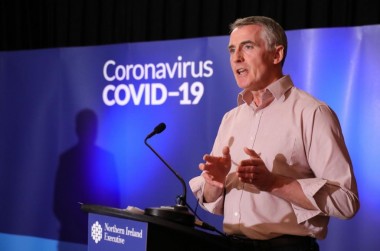 However, the clear scientific and medical advice is that 2-3 weeks must expire after any relaxation of restrictions, before levels of community transmission can be clearly analysed. 
Another period needs to elapse, and be assessed by the medical and scientific experts, before a decision can be made on whether it is safe to move into Step 2. 
Others will continue to criticise the pace of decision making by the power-sharing executive, but it is right to move gradually and cautiously. 
Despite the challenges in getting to this point; so far so good.
Helpfully, the direction being taken in the north is now more closely aligned with the south.
Of course, this needs to be, and can be improved upon. 
The reality is that the pathway of the Covid-19 pandemic is on the island of Ireland.  
Therefore we need to maximise coordination on critical public health strategies within an all-island framework.
The logic for a common north/south approach has been brought even more sharply into relief by the divergence in public health messaging and approach taken to lift the lockdown between England and the regional governments of Scotland, Wales and the North of Ireland. 
Since Boris Johnson announced a change to his public health message on 10th May, he and his administration have been publicly reminded several times that he only speaks for England, and not the regional governments. 
It is no secret that the Tory cabinet has been divided on its approach to 'reopening' the market economy. 
That is why Johnson's public messaging has been a mishandled muddle. 
In England the Tories have clearly put business interests before public health. 
Neo liberal economic and political interests are driving the Tory exit from lock down and dictate their approach to fighting Covid-19. 
This British government's authority on managing the virus is now thread bare.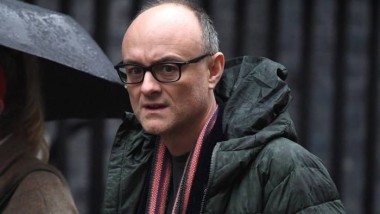 The revelations surrounding Dominic Cummings (Johnson's closest advisor) expose the double standards characteristic of so many British governments.  
When it comes to the arrogance displayed by the Tory inner circle towards wider society, it's a clear case of, "do as I say, not as I do". 
In recent days senior British scientists have publicly criticised the Tory government's recovery plan, as having the potential to escalate community transmission of Covid-19, and provoke a new surge of the pandemic. 
Ten years of Tory austerity destroyed the capacity of the health systems in England, Scotland, Wales and north of Ireland. 
Remember this; back in January, British public health policy was geared only to deal with a flu pandemic. 
Intensive care facilities, bed capacity, and staff resilience had all been run down due to continuous Tory cut backs and a lack of investment. 
And that reality linked to fundamentally flawed decision making in London, initially fettered the speed of response which was needed in the north of Ireland. 
Of course, successive governments in the south of Ireland were just as reckless in their failure to invest in public health. 
As a result, this pandemic has encouraged a significant re-evaluation by many health professionals and wider civic society, about the delivery of public health across the island, and whether the existing services are sufficiently people centred.
Ironically, and similar to the unintended consequences of Brexit, one of the unintended by products of the Covid-19 emergency, has been to open up thinking about the need for new all-island processes and systems.
In a significant Irish Times article, the commentator Fintan O'Toole noted in recent days:
"Health care will be a national emergency for the foreseeable future…
"And just as great national emergencies make the impossible possible, they make the unthinkable thinkable. What Ireland has been unable to think about is a national health service…
"This crisis has shown it is a nonsense to have different health services on one small island. 
Uachtarán na hÉireann, Michael D Higgins reflected this growing popular mood when he told RTÉ's 'Late Late Show' the previous night:
"We need to think in an all island way". 
"We can no longer afford not to think in all-Ireland terms." 
As a ministerial team in the north, Sinn Féin has, with some success, sought to progressively influence the power-sharing Executive's overall approach to Covid-19. 
Sinn Féin ministers have been constructively critical, when necessary: But we have also been collegiate in our approach; at all times seeking greater cohesion among the five parties in the power-sharing coalition. 
We have worked hard with others to find common ground upon which to land the right public health approaches. 
In the southern state, Sinn Féin has both supported and also challenged the caretaker government in relation to taking the right decisions on saving lives and protecting public health.
It is essential across Ireland north and south, that we guard against an irresponsible exit from lock down restrictions.
At the same time properly resourced and widespread community testing, contact tracing and isolation strategies must be put in place.
A coordinated 'Fortress Ireland' policy approach is urgently required at ports of access north and south.
A pandemic surveillance programme for the whole of society will be needed.
It should be implemented on an all-island basis.
There is no point in merely identifying future virus outbreaks in Ballyhaigue, if that can potentially lead to community transmission in Ballymena.
That's not a constitutional point, it's just plain common sense.
Such an approach will be resource intensive, and yes, it will cost money. 
This in turn raises questions about political choices, and a need to reset the political discussion going forward.
In short, ensuring that the function of government, the economy, and our health systems serve the needs of the many, and not just the few.
It is no accident that despite ongoing US blockades and financial sanctions, the Cuban government chooses to implement a test, trace and isolate strategy based upon a visit to every single citizen every 3-4 days by a medical professional. At this time 3 million Covid-19 related home visits occur every day.
The Cuban government's decision to operate such a programme is based upon a political choice to prioritise public health.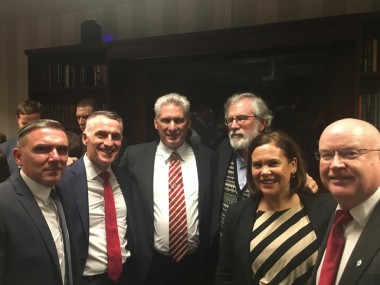 Nor is it an accident that despite the Israeli occupation of the West Bank, East Jerusalem, and the siege of Gaza, the Palestinian Authority and Palestinian civic society have kept the levels of community transmission under control and minimised the number of associated deaths. 
Their success so far stems from decisions to maximise community testing, contact tracing, and quarantine strategies. 
In spite of the huge challenges faced by Palestinian society, those in political and civic authority have chosen to prioritise the public health of their citizens.
In Ireland, we also have much to learn from the experience of South Korea and other Asian countries which acted so decisively at the onset of Covid-19, and have invested in a pandemic surveillance capacity which enables immediate responses to new outbreaks.
The challenges facing us all in the time ahead will be manifold - but particularly for Republican activists, and other progressives.
Our immediate societal priorities must be to get Covid-19 under control, and to ensure that economic recovery measures to be adopted north, or south, do not become proxies for a new era of austerity. 
Regardless to neo-liberal economic orthodoxy, it doesn't have to be that way.
The default position to the prospect of a very deep economic recession, must not be to throw the financial cost onto those least able to afford the debt.
Instead we need a fair recovery which guarantees decent wages and conditions for Irish workers, and proper stimulus and support for our business sector.
Already in Spain a new wealth tax is being proposed to generate a revenue stream denied to the state - because previous governments made political choices to protect the wealth of the elites.
The fact is that exiting lock down and looking at economic recovery in Ireland and internationally is inseparable from a fundamental debate about political choices: Whether we continue with economic, health and environmental systems as they were, or make new choices and do things differently.
The work for Sinn Féin as a party of government in the north, and whether as the lead opposition party, or a partner in government in the south, in meeting these challenges will be all consuming and complex.
And the overarching strategic context into which all of this must be fitted, is the unfinished, national democratic phase of political change on the island.
Partition remains the central fault line at the heart of Irish society and politics.
The reasonable and democratic objective of Irish unity continues to be denied.
Whether serving in government or opposition, north or south, Sinn Féin must stay focused upon the primary aim of Irish unity, and steadily build popular support for national independence during this new decade, both domestically and internationally.
In the here and now, our immediate duty should be to continue providing good leadership in the fight back against Covid-19, and using our political strength to positively change the material conditions for all citizens.
At all times we need to remain focused upon creating the popular momentum for, and then winning an Irish unity referendum.
Even from within the midst of this national and international health emergency there is a clear potential to advance progressive political and social transformation.
Make no mistake, a decade of opportunity for Ireland awaits. 
It is in our hands.
Tapaidh an deis!