1 April 2020
Home is where the struggle is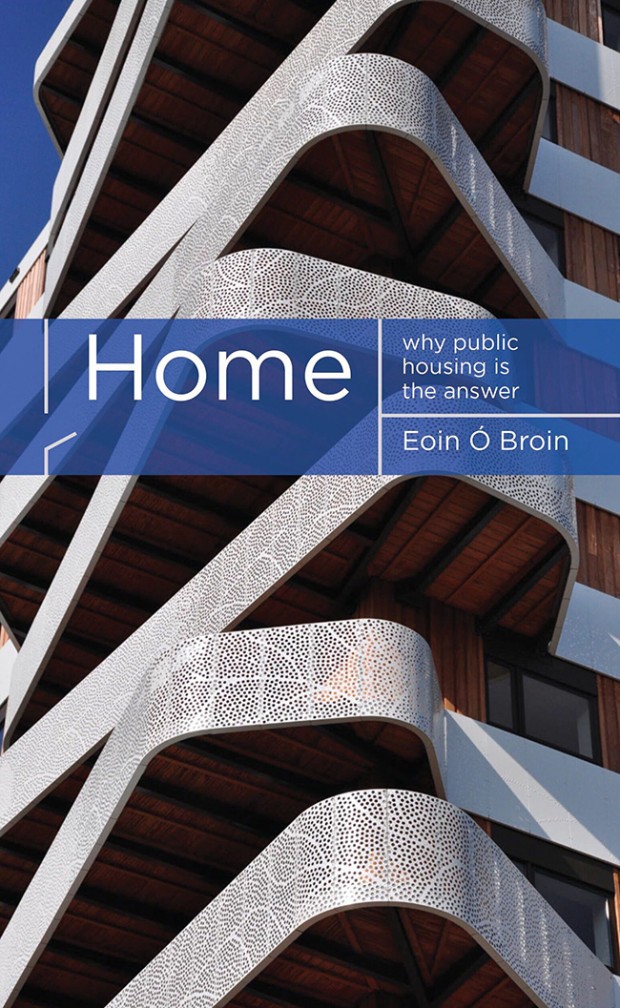 By Eoin Ó Broin TD. Published by Merrion Press. 
I recently attended two briefings on the same day by housing officials of Dublin City Council. The first was on a planning application by a private developer for nearly 2,000 residential units in Clongriffin. The second was on the plan for O'Devaney Gardens, a site owned by Dublin City Council. The first plan was being fast-tracked under special legislation that bypasses Councils and allows private developers to get swift decisions on their applications. The second plan was another chapter in the tortuous saga of what was once a Council flats complex, a saga that in itself encapsulates the failed housing policies of successive Fine Gael and Fianna Fáil governments since the 1990s. 
O'Devaney Gardens was first earmarked for major regeneration under a public-private partnership until the deal collapsed. The residents and potential residents were abandoned for years. Then four years ago the site was included in the Fine Gael government's 'Housing Land Initiative'. In its original form this would have seen only 10 per cent social housing on this public land. We in Sinn Féin, with others on the City Council, pushed for 30 per cent social and 20 per cent affordable, the remaining 50 per cent was required to be private because the Government would not fund the Council to develop the whole site itself. When the funding details of the plan were finally revealed in September 2019 it was clear that the affordable element was not affordable at all and we withdrew support.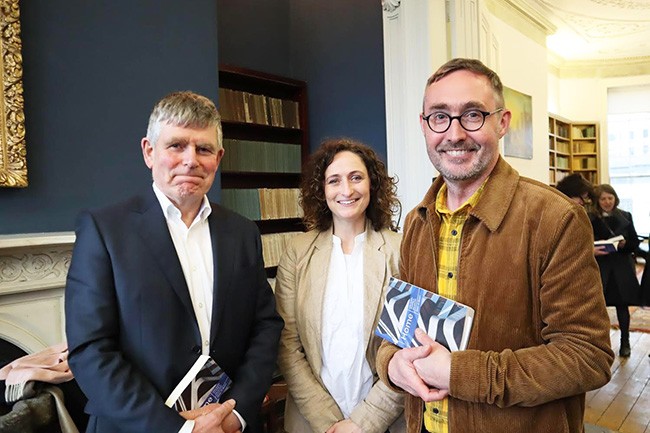 • Eoin Ó Broin with Tony Fahey, Professor of Social Policy in UCD and Lynn Boylan at the launch of HOME in May
This mess, where private greed is facilitated at every turn, and where public housing is delayed and blocked and smothered in red tape at every opportunity, is caused by the right-wing ideology of the Fine Gael government, supported by Fianna Fáil, that refuses to fund our Councils to provide the homes so desperately needed. Despite all their bluster about addressing the housing crisis, they always revert to type because they are a government that primarily represents the big landlord and property speculator interests in this country.
In this excellent book Eoin Ó Broin TD, Sinn Féin Housing spokesperson, sets out clearly and logically the case for public housing and supports his case with irrefutable facts and figures. He traces the history of housing policy in the 26 Counties, the State's central role in providing housing, the retreat from that policy and the need for the State again to take the central role. 
• Mícheál Mac Donncha and Eoin Ó Broin at a Raise the Roof meeting 
I have to say I admire Eoin's patience. Since 2016 he has been making this case, week in week out, and has produced policy papers, legislation, budget proposals and now this book. The solutions to the housing crisis are before our eyes, you can read them in this book and in other progressive plans produced by trade unions, housing bodies and others. Yet under this FF-FG regime the crisis persists. 
The best contribution the book will make will be to show that the housing crisis can be solved and good quality homes can be provided for all our people; it is being done now in some other countries, it was even done here in the past to a great extent. So this book should be read and used by activists in our housing campaigns and as an aid in the effort, once and for all, to oust the FF-FG dominance of politics and to begin to eradicate the misery for which that political paralysis has been responsible.
Mícheál Mac Donncha is a Dublin City Sinn Féin councillor